Future Hospital Today in Beijing Tiantan Hospital
09-04-2019
Home

Solutions

Industry Solutions

Healthcare

Cases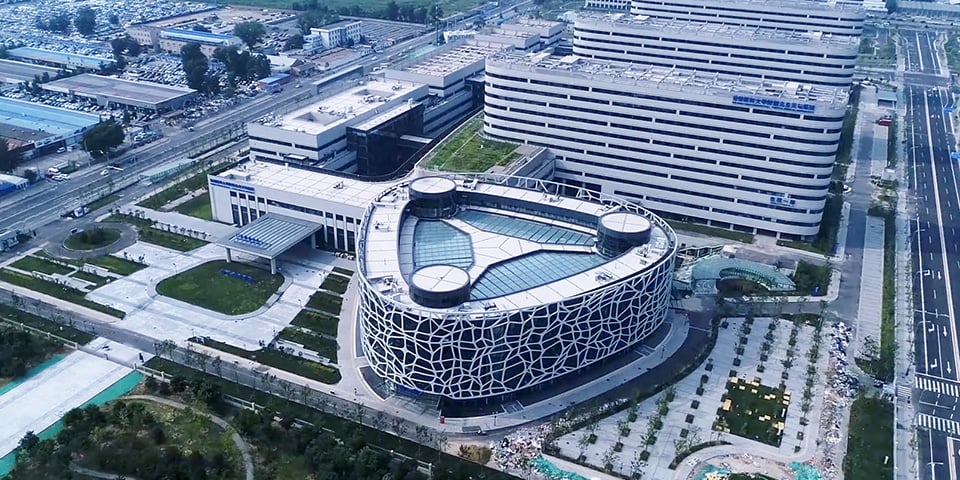 Client's Testimony
Building a smart hospital is the main goal of Tiantan Hospital to realize informatization. The smart network and IT platform built for us by H3C ensure safe and stable operation of our information system and help us realize the smart process from registration appointment to medical consultation, which not only enables more efficient hospital operation and management and reduces the burden of medical personnel, but also improves patients' medical experience.
Wang Tao
Director of Information Center, Beijing Tiantan Hospital, Capital Medical University
Relevant Products: New Networks (SDN & NFV), Wireless, Storage, IoT
Relevant Solutions: Healthcare, Medical Treatment and Health, Interconnectivity
In the digital era, patients need not only effective diagnosis and treatment programs, but also easier way to seek medical service. In the construction of the new campus, Tiantan Hospital has adopted H3C's ICT converged solution to support smart medical applications with a more reliable and innovative digital platform, thus making it smarter and more convenient for patients to seek medical treatment.
Medical institutions are confronted with pressure and opportunities brought by digital transformation, due to internal business demands derived from the expansion of business and the reform of medical system, as well as external environment changes brought about by the innovation of digital technology. Faced with the growing demand for medical services, Beijing Tiantan Hospital which was built in 1956 and is the affiliated hospital of Capital Medical University, has just opened a new stage of development after the relocation and reconstruction.
As a Grade III Level A comprehensive hospital integrating medical treatment, education, research and disease prevention, one of the three world-class neurosurgical research centers, Tiantan Hospital hopes to build its new campus to meet the requirements of smart medicine in the new era. Therefore, it has cooperated with New H3C Group (H3C) to realize full-process smart reform from registration appointment to medical consultation though the ICT converged solution which creates a solid and complete medical information infrastructure.
"Stable" digital platform contributes to sustainable operation of medical business
The business, applications and data carried on the architecture of a hospital's information system are closely related to the health of patients and the stable operation of the hospital, so it is the top priority for a medical institution to innovate the IT architecture to ensure stable system operation. And the transformation and implementation of mobile health, precision medicine and other emerging concepts require transformation and upgrading of the medical information architecture.
As the leader in digital solutions, H3C is experienced in the deployment of medical projects and has launched a range of product technologies and solutions for different application scenarios. At the network level, H3C has designed three innovative independent networks for the hospital, namely the equipment network, the office network and the medical network. Relying on gigabit and ten-gigabit high-performance equipment, integrated O&M management and innovative wireless networks, unimpeded network connection and transmission efficiency are ensured, and the network O&M pressure of Tiantan Hospital is greatly reduced.
In addition, H3C has delivered the ADCampus solution to build a new generation of software-defined flexible campus infrastructure network, realizing effective control and simple O&M of campus networks; IMC deployment can guarantee network security and simplify management. The integration of the two solves the conflict between terminal access and network security protection and lays a foundation for meeting the needs of the next three to five years or even longer.
In terms of the construction of core data processing system, H3C provides safe and reliable technical support for efficient long-term storage and automatic archiving of Tiantan Hospital's data through the distributed architecture of "two places and three centers" to ensure continuous business operation. The "dual-active" data center can improve disaster recovery by protecting medical business from being influenced by emergency situations. Besides, the design of high-performance storage and multi-level data protection can effectively ensure the security of medical data.
Flexible architecture supports deployment and application of "innovative" business
Today in the outpatient building of Tiantan Hospital, patients can help themselves during the whole process from registration and number taking to diagnosis awaiting, payment and inspection report printing through the new self-service system, saving a long time for queuing up. At the same time, the hospital has introduced a series of new service applications, including mobile payment and indoor navigation in the new campus. Patients who come to the campus for the first time can directly go anywhere they need to go in the hospital just with a mobile phone, which makes medical experience truly intelligent. Behind the full-process self-service, H3C has created an integrated and converged digital platform for Tiantan Hospital from multiple dimensions, including network innovation, data processing and security, providing a reliable guarantee for the smart medical applications smoothly operating in the hospital.
Currently, by virtue of AI, big data analysis, IoT and other cutting-edge technologies, H3C has not only achieved application innovation of medical business based on information, but also built new digital platforms such as the clinical big data system, medical information integration platform, telemedicine imaging platform, digital operating room and IoT system. It has also provided more efficient tools for the operation analysis, security monitoring, building automation, and logistics management of the hospital. In addition, the rebuilding of the network architecture and the deployment of wireless networks have provided a reliable platform for mobile healthcare, ECG monitoring, life sign monitoring and other applications of Tiantan Hospital.
Through collaborative innovation with H3C, Tiantan Hospital has undertaken the business systems and data of the old campus, on this basis, it supports an amount of daily outpatients that is 10 times that of the old campus, which can meet the increasing business demands in the next five years. The ICT converged solution delivered by H3C for Tiantan Hospital creates a broad innovation space for the development of smart hospital, and is regarded as the best model for developing smart hospitals and service-oriented hospitals across China. In the future, H3C will continue to provide more high-quality products and solutions for the construction of smart hospitals in China, and facilitate smart medicine to enter a new stage of development.
Are you an H3C partner? Log in to see additional resources.
You can find excellent H3C partners, or you can become one of them to build a
partnership with H3C and share success together.