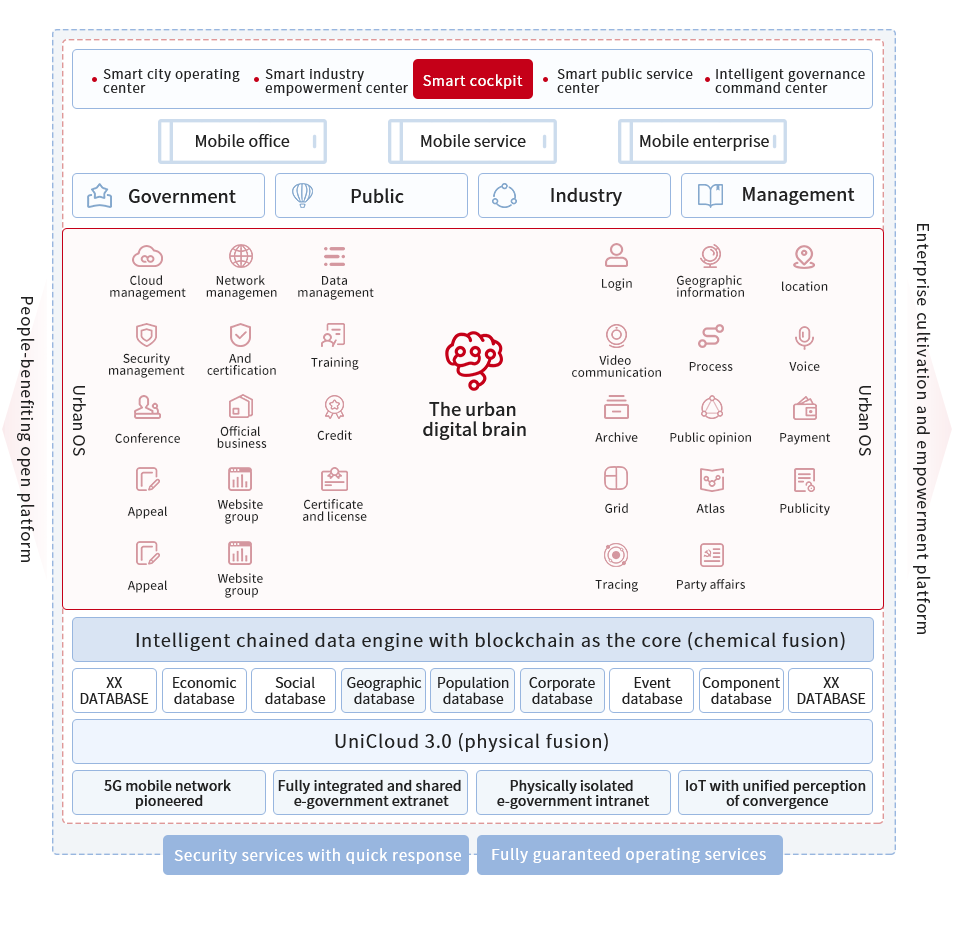 Overview
An urban digital platform with unified certification, data, empowerment, and security.

Refined governance: Realize the comprehensive integration of urban data resources to support decision-making and refined and scientific urban governance.

More convenient services: Benefit the public, provide digital access and online services, simplify procedures, to coordinate commands and underpin competitive enterprises

More prosperous industries: Serve industries, analyze and evaluate the city running status data and build information stations for urban governance.
Learn More
Show Less