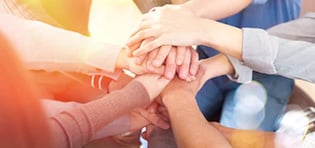 Join Us
Sales Manager
The ideal candidate will be disciplined and have experience in conducting product demonstrations. This candidate should be comfortable with frequent travel and be able to generate new sales leads on a regular basis. The candidate should be able to keep track of their sales and effectively communicate with other team members while out in the field.

Responsibilities

Establish and maintain relationships with clients.
Educate clients and attend trade shows to conduct product demonstrations.
Generate potential leads for future sales.
Set and exceed quotas.
Track and report sales in organized manner.
Communicate effectively with other members of team.

Qualifications

Bachelor's degree.
More than 5 years of sales experience.
Strong work ethic and communication skills.
Proficient in Microsoft Office suite and customer relationship management software.
Ability to travel in order to do business.

Location

China & Overseas
Channel Sales Manager
Develop new and manage existing channel partners who are willing to sell the products and solutions by the instruction from headquarter.
Promote the Company branding with distributor and partners together.
Identify, recruit and on-board new channel partners to build business.
Coordinate with partners to identify new business opportunities for revenue generation.
Provide proposals, quotations and pricings to partners.
Develop profitable business model based on market trends and competitor activity.
Implement sales programs for product positioning and promotions.
Conduct business review with partners and recommend improvements.
Fulfill and act on verbal and/or written assignments, tasks, instructions and orders of immediate supervisors, other competent officials and authorized representatives of the Employer, should business needs so require, and, therefore, are deemed to be production assignments.
Location

China & Overseas
Solution Engineer
This ideal candidate will partner with Account Executives to find, contact, and follow-up with prospective clients. Once they discover the client's needs, they will discuss our product's technological capabilities and business value with the client. The ideal candidate should be able to clearly articulate highly technical concepts to all prospective clients.
Responsibilities
Clearly articulate technical capabilities and give technical demonstrations.
Partner with the sales team to generate leads, follow-up all projects related technical matters.
Prepare presentation for Projects, Proposals, BOM.
Prepare of PoC documents to guide customer requirements.
Prepare of SoC for customer reference of tender bidding.
Provide general technical support to partners and clients.
Involve in project implementation and roll-out process.
As a technology Prime of a specific technology of solution from the company.
Qualifications
Ability to discuss highly technical concepts with prospective leads.
Willingness to travel.
Strong verbal, written, and interpersonal skills.
Excellent presentation skill.
More than 5 years' experience in working as a Presales or related technical role.
Familiar of part of the technology listed with evidence, Campus Network, Data Center Network, WAN, WiFi, HCI, Server and Storage, Cloud, Security, 5G.
Successful sizeable project deployment experience.
Location

China & Overseas
Product Manager
Responsibilities
Support sales productivity and the deal flow by securing "technical closes" for complex solutions
Responsible for achieving a quota made up of the combined expectations for sales, resources, markets and supported channels
Recommend the nature and scope of present and future product lines by reviewing product specifications and requirements; appraise new product ideas and/or product or packaging changes
Assess market competition by comparing the company's products to competitors' products
Obtain product market share by working with the sales team to develop product sales strategies
Provide information to management by preparing short-term and long-term product sales forecasts and special reports and analyses
Maintain professional and technical knowledge by attending educational workshops, reviewing professional publications, establishing personal networks and participating in professional societies
Provide client user assistance and training as needed
Develop network and systems documentation/proposals as needed
Requirements
Bachelor's degree or above in communications, electrical engineering, computer science or a related discipline.
Minimum 5–10 years of work experience in networking
Excellent communication skills in all forms including written, oral, email, telephone, and presentations
Ability to work in intimate and transparent collaboration with sales, R&D and post-sales teams
Fluent English, Cantonese and Mandarin.
Able to work independently and highly self-motivated
Marketing Manager (Malaysia)
Job description

Be responsible for local marketing strategy planning based on H3C market development strategy and segmentation strategy in Malaysia, to support the business in the targeted market.
Responsible for exploring and maintaining external relations with industry associations, analysts, and media in Malaysia ICT market, to enhance the H3C brand influence in local industries.
In charge of the content creation and development for marketing events, press release, advertorial, successful case studies, etc. And participate in the planning, execution and operation for the exhibition center and case site.
Take charge of the end-to-end planning and implementing of the marketing events including exhibition, summit, technical workshops and PR activities.
As the point of marketing contact with HQ marketing team to make sure all the marketing activities follow the company branding regulation.

Personal qualification & Competencies

Familiar with Malaysia ICT market including core players, industry trends and competitive landscape. Understand technical products and solutions in the industry.
Have a comprehensive understanding of the marketing related knowledge, including the popular digital marketing methods and leads management.
Proficient in marketing operation and resource integration. Understand the project management and marketing related resource and process.
Good at communicating and team work with internal departments and external organizations such as customers, media, analysts to achieve the business goal.
3 years' marketing experience in ICT industry, bachelor degree or above in marketing related domain.
Basic skills at office applications such as Word, Excel, PowerPoint, etc. Skills at Photoshop, Adobe Illustrator, Adobe Premiere or other graphic and video editors is preferred.
Country HRBP Leader
Responsibilities

Participate in recruitment and selections of all level staff in H3C Malaysia, support line managers to attract new talents in line with business plans.
Partnering with HR COE and local employee to implement HR policies and processes in H3C Malaysia, ensuring compliance with local legal requirements and Group policies, providing feedback to policy optimization.
Responsible for the establishment and continuous optimization of employee welfare & benefits policy and ERM system of H3C Malaysia.
Provide HR services for H3C Malaysia employees, including but not limited to employee onboarding, departure, internal transfer, objective setting & assessment, training.
Establish and improve the corporate culture training and internal publicity system of H3C Malaysia to ensure that employees identify with H3C culture.
May have the same responsibilities as above for ASEAN region.

Qualifications

Bachelor degree, major in Human Resources or related fields is preferred.
Minimum 5 years' HR related working experience, professional recruitment experience is preferred.
Fluent English in oral and written (Proficiency in Mandarin is a plus).
Working Experience in MNC is a plus.
Excellent communication and coordination skills.
Fast learner, result-oriented, team player; ability to work under pressure.
Be able to develop creative ideas and ability to influence and partner with biz managers of the organization to achieve results.

Location

Kuala Lumpur, Malaysia
HR&Administrative Manager
According to the characteristics of business departments, execute talent inventory, formulate corresponding development/ elimination plans, and assist region office in daily, quarterly and annual performance management.
Establish effective internal communication mechanism in region office, propose solutions to HR problems and implement them in time.
Assist COE-OD in organizational optimization and process optimization in region office.
Region office recruitment planning and implementation.
Administration

Responsible for overall administration and sales management field of region office.
Prepares and processes complex expenses reports, ensuring adherence to Company policy.
Timely follows up with related departments and professionals regarding the processing status of the expenses report and timely inform the professionals.
Makes travel arrangements effectively, including hotel accommodation, air tickets, and local transportation, local working visa and other visa applications.
Manages schedules, extensively arranges/coordinates/updates of complex meetings for the professionals.
Technical Manager (Network)
Responsibilities
Provide technical support to project implementation and project supervision
Conduct incident handling and troubleshooting for our VIP customers
Provide demonstrations or POC (Proof of Concept) to our target customers
Provide training workshops to our customers or partners
Provide 24/7 standby support for incidents and problem handling
Remote Support after office hours may be required
Requirements
Be a degree holder with a major in Computer Science or a related discipline
Have 3 years or more in large-scale IT network infrastructure experience
Have experience handling LAN/WAN design, Routers/Switches, Wi-Fi, Firewalls, SDNs and HCI
Having H3CSE/H3CIE, CCNP/CCIE, ITIL or PMP is an advantage
Be highly proficient in both spoken and written Chinese (Cantonese and Mandarin) and English
Have a positive attitude, be a fast learner, be energetic and be able to work in challenging environments
Be a Hong Kong permanent resident holder
Location

Hong Kong, China
Regional ICT technical expert
Responsibilities
Responsible for the technical service capacity building of the service team and channel partners in the target region of H3C international market.
Responsible for the delivery support and management of customer training, product solutions, pre-sales testing, online problems solving in the target region.
Responsible for channel enhancement in the target area and technical support and management of major projects.
Requirements
With 2+ years of experience in front-line service delivery or technical support, online problem solving, testing and solution support, familiar with H3C ICT products or the similar products.
H3CIE Certificate and overseas work experience are preferred.
Fluent English and Mandarin in both oral and writing.
Accept mid-term and long term overseas business trip and assignment.
Bachelor degree or above, major in computer, communication, electronic engineering or related.
Strong team management and communication skills, good cooperation spirit, passion and creativity, working under pressure and challenges.
Location

Beijing, China; Tokyo, Japan; Bangkok, Thailand; Kuala Lumpur, Malaysia; Jakarta, Indonesia; Islamabad, Pakistan; Moscow, Russia; Almaty, Kazakhstan
Overseas channel service manager
Responsibilities
Responsible for the establishment and implementation of H3C's service channel policies and processes in overseas target markets, and also in charge of the delivery quality, delivery cost and customer satisfaction of overseas channel services.
Responsible for the channel development, cooperation promotion, certification, training and capacity enhancement, and building up service support model for overseas service partner based on business development needs.
Responsible for service certification and capability improvement of overseas channel partners, and promoting product partners to meet the delivery service needs.
Requirements
With 3+ years working experience in service channel management, channel development and service delivery management. Overseas working experience is preferred.
Strong team management and communication skills, good cooperation spirit, passion and creativity, working under pressure and challenges.
Fluent English and Mandarin in both oral and writing.
Accept mid-term and long term overseas business trip and assignment.
BA degree or above, major in computer, communication, electronic engineering or related.
PMP is a plus.