When individual customers no longer show new demand for an operator's products, operators have to shift focus to government/enterprise and IoT industries. The government/enterprise and IoT industries have diversified service requirements. The traditional centralized mobile communication network traffic path is too long, which results in higher service latency and network resource consumption. Therefore, it is difficult to support large-bandwidth and low-latency services. In response to a rise in new service demands from government/enterprise industries, operators need to provide edge computing services.
The multi-access edge computing (MEC) can use the operators' 4/5G mobile communication wireless access network to provide the cloud computing environment at the edge of the network for the localized services, and provide open network capability. Therefore, MEC creates a carrier-grade service environment with high network performance and low latency and accelerates the integration of various contents, services and applications in the network, so as to deliver top-notch service and network to mass consumers and industry clients.
Products
The H3C Group has developed and designed a series of cloud-oriented MEC end-to-end products and solutions to cover MEC application scenarios. The H3C MEC product portfolio is shown as follows:



Small in size: Universal & OTII X86 server
High reliability: Active/standby networking mode
Virtualized deployment: Virtual machine and containerized deployment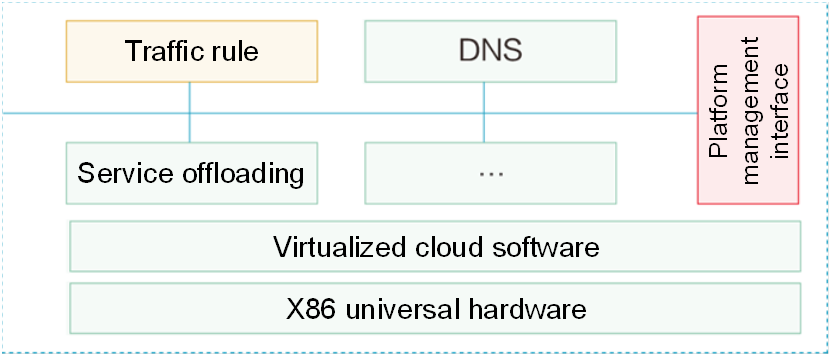 Advantages
With years of service and development experience accumulated in various industries, H3C's full-stack MEC solution has been applied in many industries such as water conservancy. Relying on operators' network resources, H3C is able to provide better end-to-end products and solutions to its industry clients. In the future, H3C will assist operators in implementing MEC edge cloud business and 5G innovation service incubation, promote the operators' network to achieve better business development, and form core competitive advantages in government/enterprise and IoT market.

Typical cases