With the acceleration of 5G construction, 5G service NE sink and industry edge computing applications will soon be deployed and applied on a large scale. To meet the cloud platform requirements in 5G and MEC scenarios, H3C Group provides a comprehensive solution that includes unified cloud management, telecom cloud platform and edge cloud platform, realizing centralized management, simple deployment, low resource occupation, and easy maintenance and other edge service requirements.
H3C multi-level distributed edge cloud architecture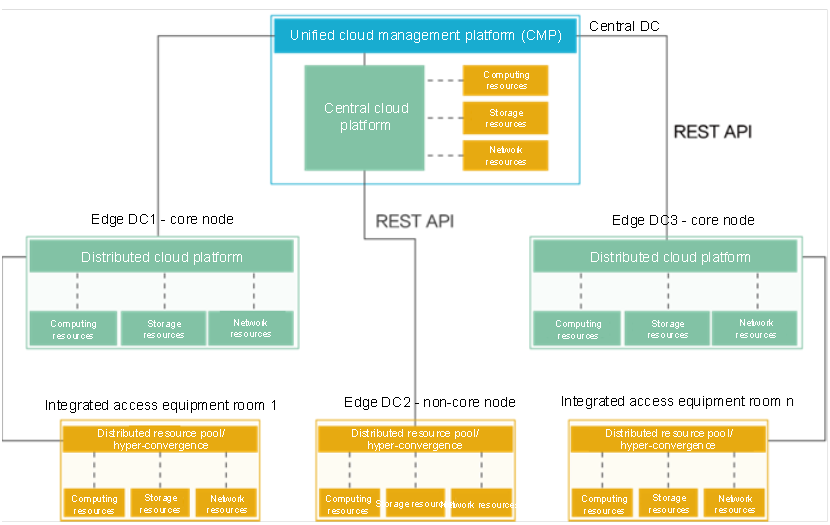 Realize unified cloud resource management for central DC and edge DC through the unified cloud management platform (CMP).

Support centralized incorporation of edge DC resources by multiple methods.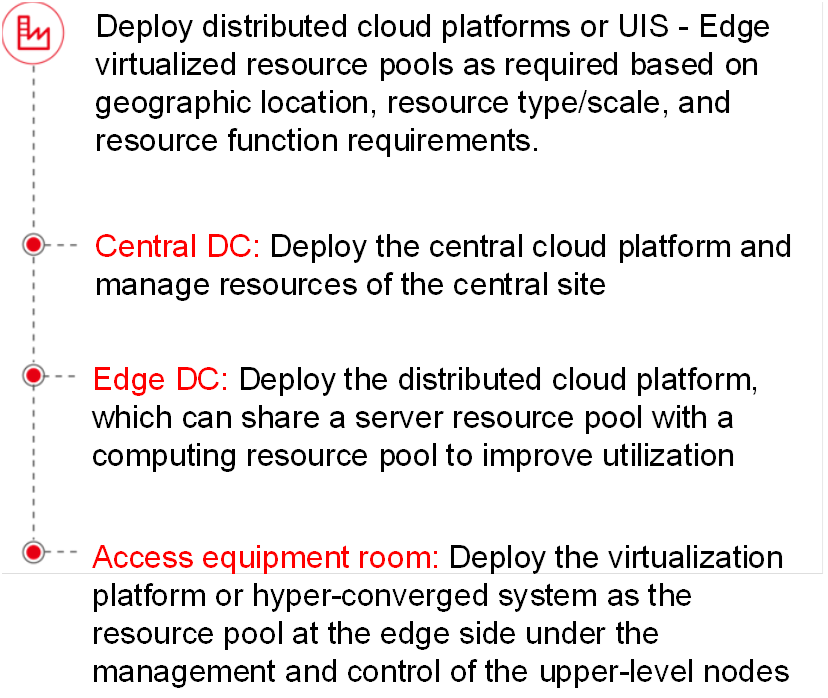 Advantages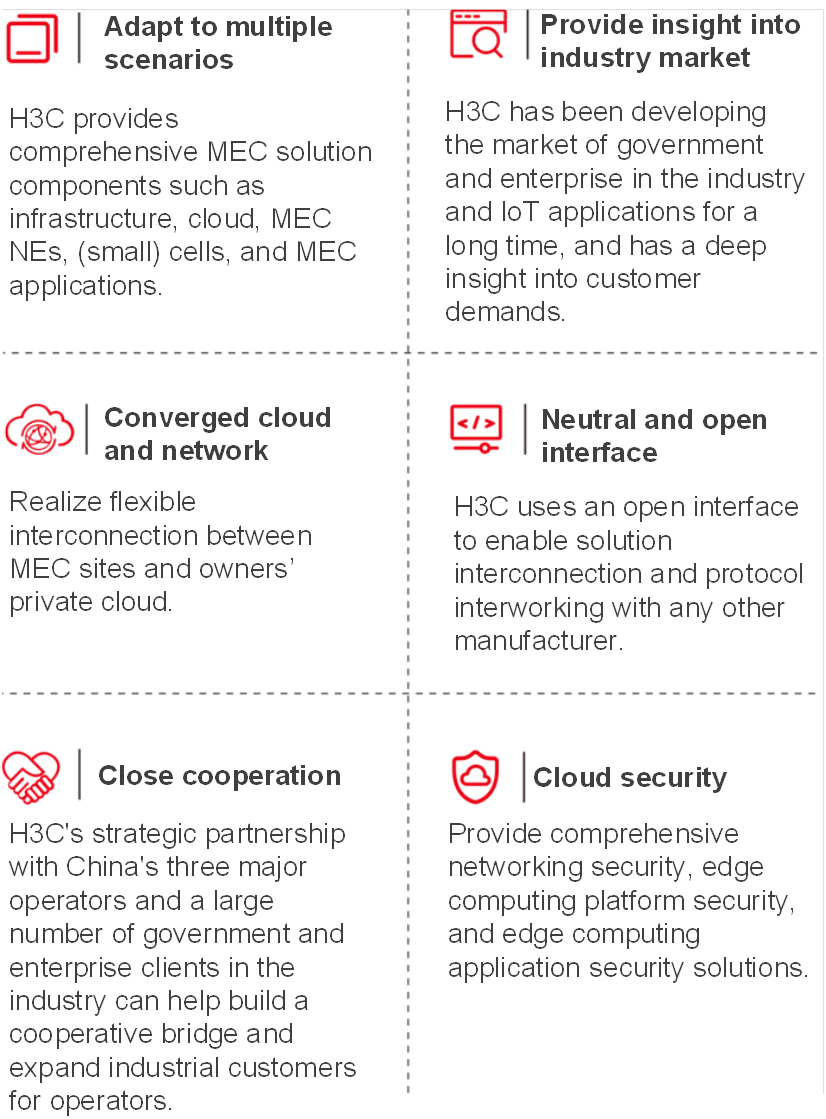 Edge cloud infrastructure
Challenges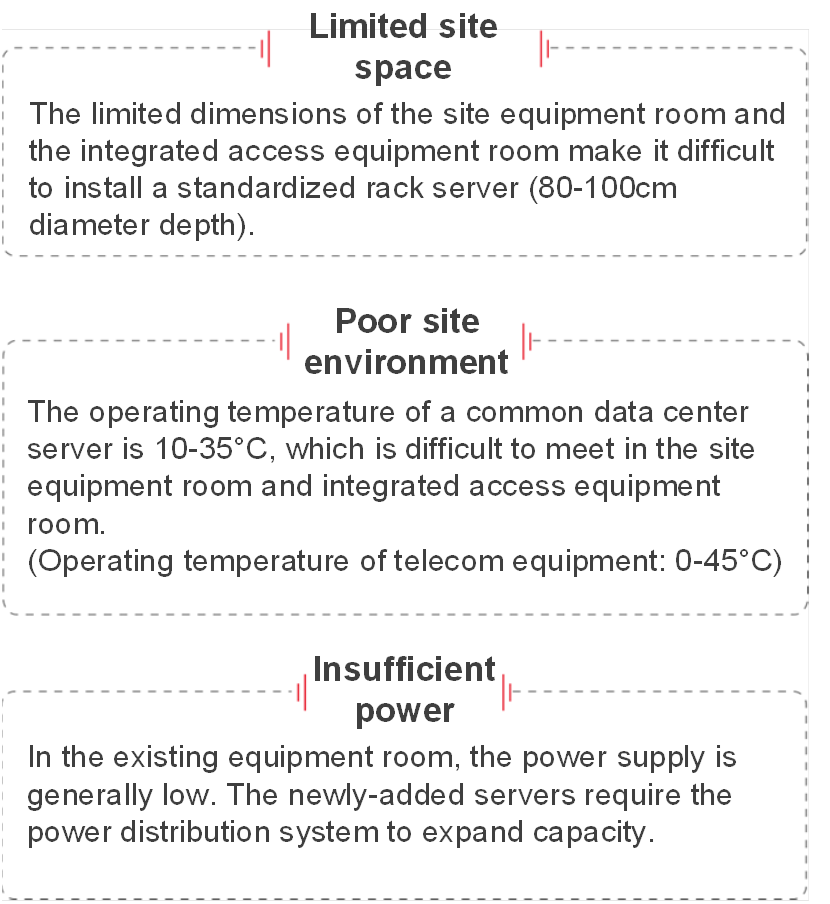 H3C infrastructure solutions:
To address above challenges facing edge computing scenarios, H3C provides multiple solutions from the renovation of equipment rooms to the application of dedicated server. For large-area edge equipment rooms, H3C can reconstruct the equipment room through the micro-module DC. For small sites or access equipment rooms, H3C provides a series of dedicated edge servers that can adapt to the high temperature, DC, and narrow edge room.
H3C Uniserver E3200 G3 OTII edge server


2U2-channel edge computing server compliant with ODCC OTII Technical Specifications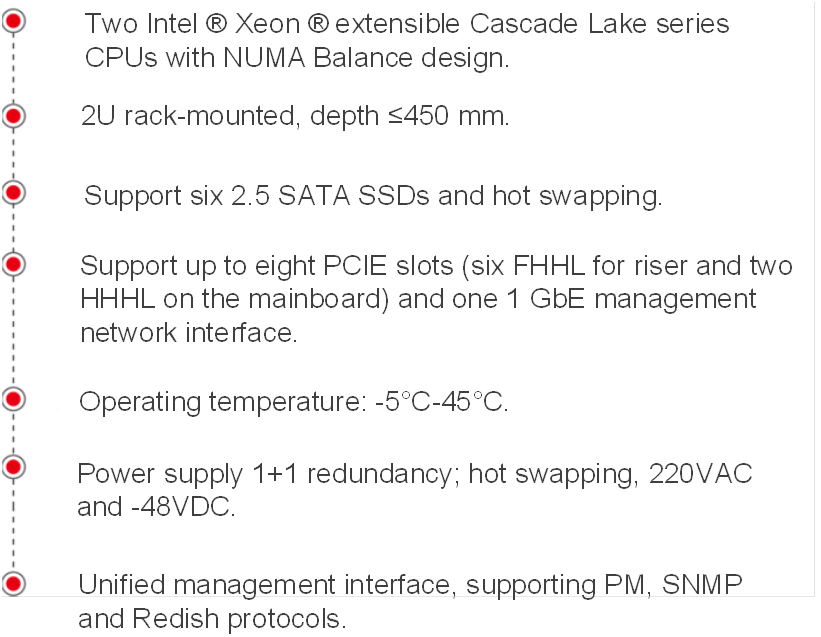 EL4000/1000 edge computing server
• Four microcards with Intel Xeon D or Xeon E5 CPU
• 1U rack-mounted, wall-mounted
• Four PCIe or PXIe slots
• Maximum built-in 16TB storage
• Four P4 GPUs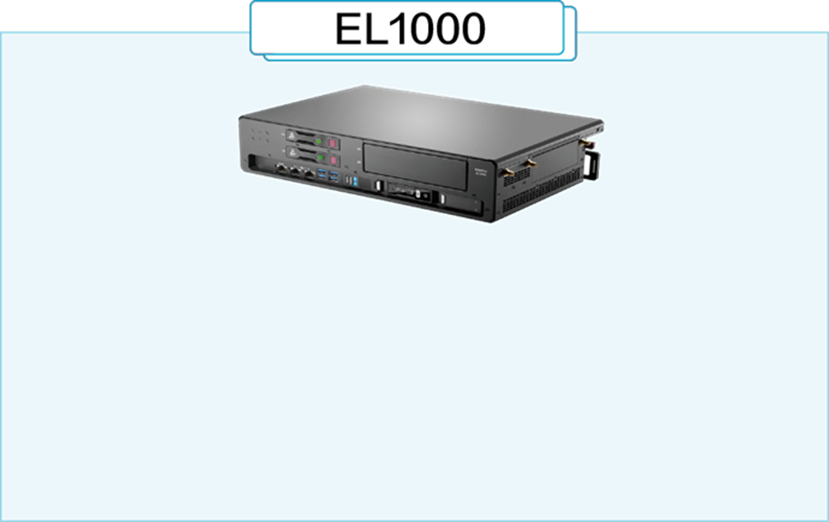 • Single microcard with Intel Xeon D or Xeon E5 CPU
• Dimensions: 87.5 mm x 350.5 mm x 232.6 mm (HxWxD), wall-mounted
• Two PCIe or PXIe slots
• Maximum built-in 8TB storage
• Two P4 GPUs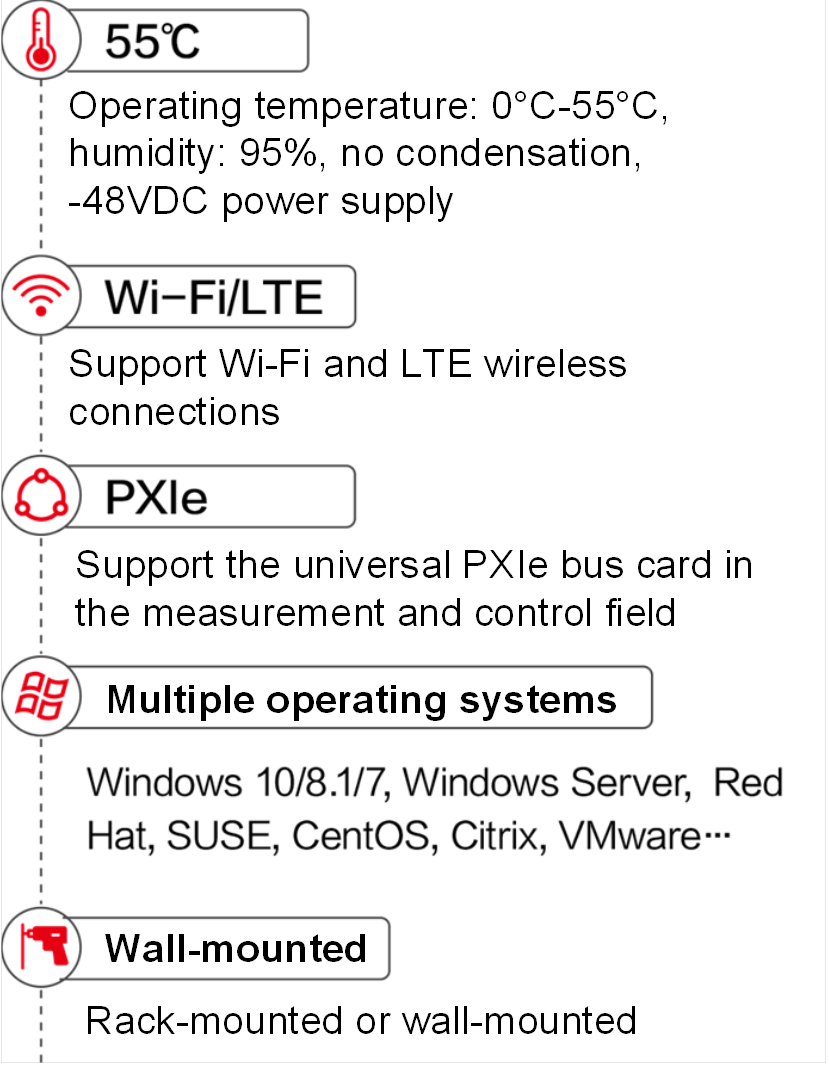 Hyper-converged edge computing AIO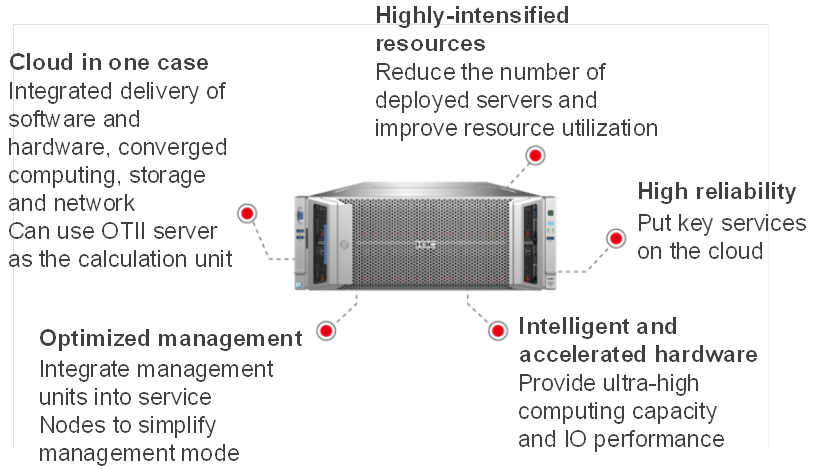 Micro modular DC