Companhia de Electricidade de Macau S.A.
17-07-2020
Introduction
Companhia de Electricidade de Macau (CEM, S.A.) is a public power supply agency specializing in the transmission, distribution and sale of high, medium and low voltage electricity in the Macao Special Administrative Region. It also has power generation facilities. The Macao Power Industry is an important cornerstone for the further prosperity and development of the Macao SAR.
Customer business needs
Power business is the foundation of people's livelihood, and reliability is the top priority. Customers hope that key services have the ability to have dual outlets. When the main data center outlet fails, traffic can be forwarded by the standby data center.
H3C solution
This project is built using the AD-DC (Application-Driven Data Center) 5.0 solution, including SNA Center, SeerEngine and dozens of data center switches.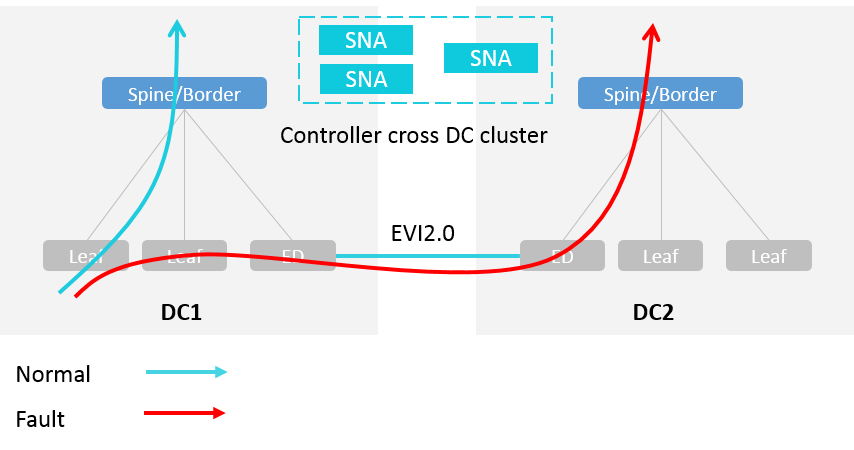 Solution architecture topology
Implementation Effect
Controller DR
CEM, S.A. deploys a set of SeerEngines across data centers to achieve unified management of the two dual data center networks. SeerEngine clusters are deployed across two locations with high disaster recovery capabilities, and cross-data center (EVI2.0) is implemented through controller Automated deployment.
Dual-egress
The SeerEngine can be used to automatically deliver the configuration of the main and backup egress across the data center in the SDN network, and the same tenant is associated with multiple egress to achieve disaster recovery capabilities for key services.