H3C electric bicycle management solution, the beginning of a new chapter in electric bicycle security in the digital era
30-08-2019
Home

Products & Technology

Enterprise Products

Wireless

Cases
Electric bicycles are becoming more and more important in urban transportation in China. According to the statistics, the annual electric bicycle production of China is about 30 million, and over 250 million electric bicycles are in use. As the number of electric bicycles increases, the number of electric bicycle thefts also increases, which now accounts for about 40% of public security cases.
To resolve this issue, H3C under Unisplendour, as a leader in the Internet of Things (IoT) industry, has recently launched an integrated electric bicycle management solution based on the narrow band IoT (NB-IoT) technology. It integrates the electric bicycle registration, real-time monitoring, as well as anti-theft and tracking systems to realize effective management of electric bicycles.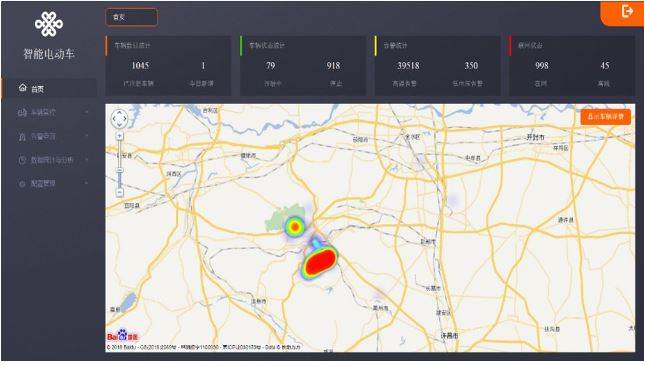 Characterized by high reliability, low power consumption, and integrated design, the electric bicycle anti-theft client developed by H3C can perform real-time and multidimensional monitoring on electric bicycles. It works in the NB-IoT network and supports both GPS/GLONASS and GPS/BD. It can collect and analyze temperature and speed data, generate alarms accordingly, and report collected data to the H3C Oasis platform, turning electric bicycles into manageable, traceable, and intelligent terminals in smart cities.
For electric bicycle owners, they can check their bicycle state in real time through the corresponding app on their mobile terminals. The app generates an alarm once their bicycles are stolen, so they can report the event to the administrator in time. For the administrator, the electric bicycle management platform provides bicycle positioning and movement tracking functions to help them find the bicycles. For traffic management departments, the outstanding management functions and big data analysis capability of the electric bicycle management solution can provide them with massive data for traffic management and analysis.
H3C electric bicycle management solution is a typical example of applying IoT technologies to smart city construction and will inspire new ideas in the management and operation of cities and communities.
Are you an H3C partner? Log in to see additional resources.
You can find excellent H3C partners, or you can become one of them to build a
partnership with H3C and share success together.