H3C shortlisted for China Mobile's high-end router centralized tender with the largest share
11-06-2020
H3C announced a recent bid-winning on China Mobile's 2019-2020 centralized purchase of high-end routers and switches, with its 10T high-end router winning the biggest market share on the shortlist. This tender award attests to great competency of H3C high-end routers in its products, technology and service.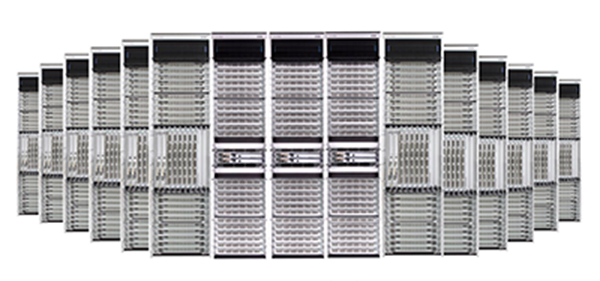 H3C CR19000 series core routing products
While the industry is accelerating the construction of new infrastructure, the digital economic environment is also spurring a new round of changes. 5G, one of the most important fields in deployment of new infrastructure projects, has seen a new wave of core network construction.
The bid-winning CR19000-20 Core Router is a carrier-class flagship product of H3C. It is widely applied in various core positions such as core nodes on carrier's IP backbone network and MAN as well as interconnection nodes of Data Centers. Having passed the rigorous tests of China Mobile in 2019, H3C CR19000 series core routing products, as the first industry-P-bit cluster equipment, have been quickly recognized and shortlisted by China Mobile. The routers show outstanding performance in multiple deployment scenarios. Furthermore, the SDN architecture design well satisfies future development needs of the backbone network, which is energy saving and total cost saving. The shortlist of the project indicates that H3C's high-end routers are competent for key scenarios of China Mobile's core network, which makes it a core router provider of China Mobile.
H3C, a trusted core value partner of carriers with years' industry experience, is capable of providing comprehensive integrated cloud-network products and solutions. With the excellence of strong technological base and continuous input in R&D, it will collaborate with carriers to drive the construction of open 5G networks as well as its deep integration with industry applications. H3C is willing to explore boundless possibilities of 5G applications with China Mobile and more Top carriers in the future.