Table of Contents
Related Documents
Cloud AP
Technology White Paper
Copyright © 2021 New H3C Technologies Co., Ltd. All rights reserved.
No part of this manual may be reproduced or transmitted in any form or by any means without prior written consent of New H3C Technologies Co., Ltd.
Except for the trademarks of New H3C Technologies Co., Ltd., any trademarks that may be mentioned in this document are the property of their respective owners.
This document provides generic technical information, some of which might not be applicable to your products.
The information in this document is subject to change without notice.
IMPORTANT:

Support for some features described in this document depends on the device model and software version.
H3C Cloudnet, also called H3C U-Center Unified O&M, is a public cloud service for small and medium-sized enterprises. Working in combination with other H3C products, it delivers low-cost one-stop solutions for customers and provides services across the full lifecycle of projects from deployment, configuration management, value-added services, to later operation and maintenance.
The profound digital transformation of enterprises and ever-growing demand for high business efficiency make management from the cloud as the first choice for business scenarios such as chain stores, chain hotels, and multi-branch enterprises. Cloud APs is a family of H3C AP products managed and maintained on Cloudnet. Administrators with Cloudnet accounts can view and manage the operation of cloud AP devices anytime anywhere.
The cloud AP architecture contains Cloudnet and cloud APs and is applicable to scenarios such as small- and medium-sized enterprises, branches, and chain stores. As an innovative cloud product solution, it provides the following benefits:
· Flexible to expand and easy to deploy.
· User-friendly Web interface.
· Simple maintenance.
· Support of saving configurations on the cloud.
· Smart O&M functions provisioned on the cloud.
· Continuous update of advanced features.
Figure 1 Cloud AP typical networking solution (bridge mode)

NOTE:

In bridge mode, cloud APs must be connected to Cloudnet through a gateway.
Figure 2 Cloud AP typical networking solution (gateway mode)

NOTE:

In gateway mode, cloud APs act as gateways.
Plug and play
With a gateway on the network, cloud APs automatically obtain IP addresses through DHCP and connect to the Internet. The administrators only need to power on the APs without having to log in to and configure the cloud APs.
If some cloud APs can connect to the Internet only over PPPoE or by using static IP addresses, you can use the cloud AP assistant on Cloudnet App to connect the cloud APs to the network in batch quickly and easily. Cloudnet App is a Cloudnet software designed to run on a mobile device.
To configure network access settings for cloud APs in batch from Cloudnet App:
1. Use you mobile phone to connect to the SSID on any one of the cloud APs. The SSID is in the "H3C_XXXXXX format, where XXXXXX is the last six digits of the cloud AP's MAC address.
2. Use the cloud AP assistant on Cloudnet App to search for all cloud APs on the network.
3. As instructed by the tool, configure network access settings for all cloud APs in batch.
4. (Optional.) Add the cloud APs to the sites automatically in batch.
Cloudnet provides a pre-defined set of Wi-Fi configurations for cloud APs and offers 15 configurable Wi-Fi services, three of which are enabled by default. Administrators can complete wireless configuration quickly, simply by editing the SSID name, service status, encryption status, and other settings.
After a cloud AP is added to a site, the site configuration is automatically synchronized to the cloud AP. The administrator can configure the cloud AP by simple operations on the Cloudnet platform without having to access the AP.
Cloudnet provides summary information about the overall network, including the network condition summary, topologies of network devices, and alarm information summary, from which the administrator can have a clear understanding of the overall network conditions.
Cloudnet provides the operating data of all cloud APs on the network, and also allows you to view the operating data by different performance metrics, such as cloud APs' online status, traffic ranking, endpoint access ranking, and alarm ranking.
Cloudnet also allows you to view detailed information for each cloud AP, including operating data, radio frequency (RF) card status, endpoint historical trends, traffic trends, and alarm details.
Cloudnet summaries and displays detailed information for all clients connected to the network, supports displaying client distribution statistics in a self-defined period, and provides detailed client access and traffic statistics reports.
H3C Cloudnet smart operations and maintenance (O&M) system unifies cloud, network, and endpoints on a single platform and allows you to monitor the network anywhere anytime. It provides effective data support for network issue resolving and can locate network issues quickly and optimize network configuration intelligently, making network O&M simple and highly efficient.
The Cloudnet platform can analyze issues that might affect user experience from client access, authentication, and IP obtaining, to roaming, wireless environment, and device operation intelligently.
Edge computing-based alarming provides second-level risk detection and supports report of various fault information. It can notify network administrators of alarms through WeChat, SMS, and email.
Cloud APs report key information, including basic device information, device health status, wireless channel heat map, key client events, and client experience information, to the platform timely and accurately for demonstration and analysis. The information will free the administrators from time-consuming network inspection work and enables the administrators to understand the operation conditions across the wireless network from the platform.
Connecting snapshot displays real-time summary information about online clients, online APs, and running radios at a site or region.
The snapshot presents statistical data on color blocks and uses colors in the Details area as performance indicators. The red, orange, blue, green color blocks indicate bad, poor, fair, good performance, respectively. The gray color block indicates that the data is meaningless. The blue blocks such as

 from light to dark indicate that the performance is growing better.
When you click a color block, a detailed information page will be displayed.
Figure 3 Connecting snapshot for clients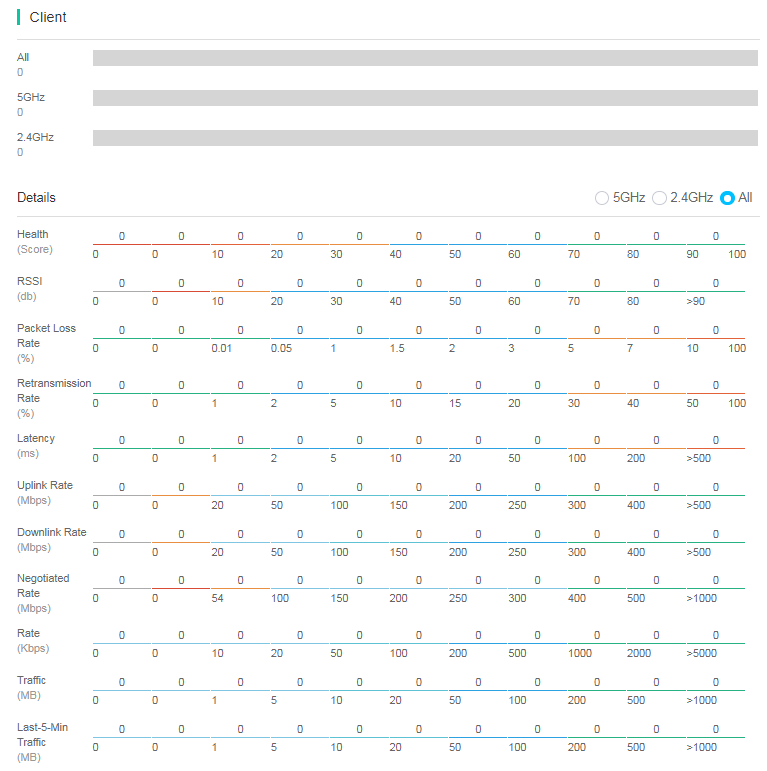 Figure 4 Connecting snapshot for radios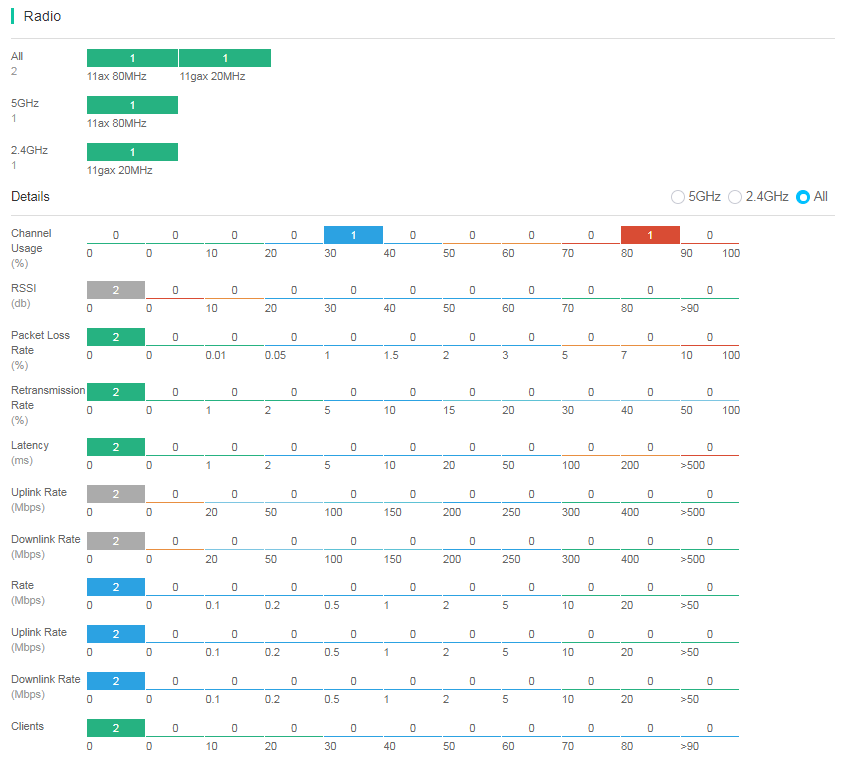 Figure 5 Connecting snapshot for APs

The smart O&M system provides detailed data for clients and cloud APs. The operation data of clients and cloud APs at every moment will be presented, summarized, and analyzed.
With massive operation data as the analysis basis, the system uses big data technologies to explore data rules, predict the issue trends, and provide insights for intelligent issue resolving.
In addition, detailed historical data enables generation of historical snapshot which can present the system state and device running state at the time when the issue occurred, eliminating the difficulty of issue reproduction.
Wireless signal strength is one of the key KPIs to measure the WLAN performance. Poor signals will affect the users' online experience adversely. Cloudnet provides a variety of RF adjustment methods for the administrators to optimize the WLAN performance.
Cloudnet provides pre-defined RF solutions for multiple scenarios including high density coverage, hotels, office, shops, and default scenarios. The administrator only need to select a solution as needed.
The system also allows the administrator to customize RF parameters for specific scenarios with special requirements for RF settings.
Figure 6 Scenario-specific RF settings

From Cloudnet, the administrator can adjust the settings, including the enabling status, channel, power, and band, for each RF of a cloud AP as needed.
Figure 7 Individual configuration for each RF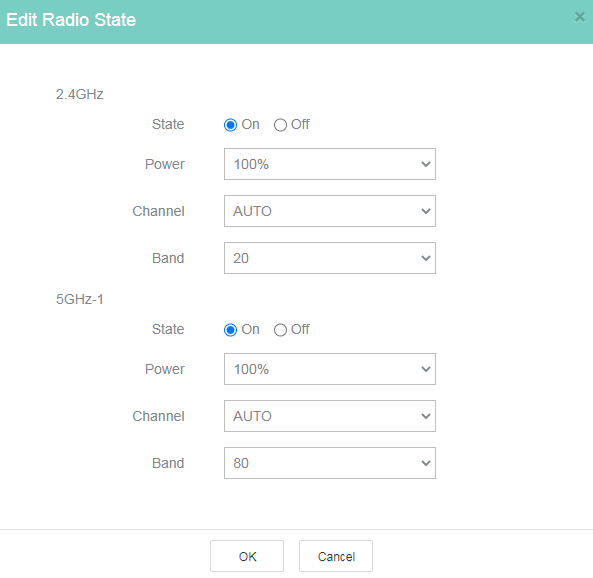 The Cloudnet platform supports intelligent radio optimization, which adjusts radio resources dynamically for radios to fast adapt to environment changes, ensuring optimal radio performance.
· Minimizes co-channel interference through automatic optimization of channels and power.
· Selects the most efficient bandwidth combination automatically to improve single coverage.
· Supports grouping based on the scenario and cloud AP type to optimize cloud AP selection.
· Refines the network optimization policies to avoid waste of resources caused by unified network optimization across the network.
· Provides clear visibility into the optimization results and allows you to view the optimization records and the network performance indicators before and after optimization.
Figure 8 Intelligent RF configuration

Progressive optimization is an approach to identify the period of poor network experience based on analytics on the network operation trend historical data, determine the optimization scheme based on the network environment data at that period, and optimize the network at the idle time based on the analytics result. The whole process is executed automatically without human intervention and does not affect the network services.
Through continuous optimization, the network quality will continue to improve, and users will have increasingly better network experience.
The smart O&M system supports automatic identification and classification of network issues into 9 categories and 31 sub-categories, as shown in Figure 9.
Figure 9 Nine issue categories

Table 1 Issues
Category

Issue

Association

Slow access

Association failure

5G not preferred

Abnormal access

Authentication

802.1X authentication failure

802.1X authentication packet exchange failure

Slow 802.1X authentication

Slow MAC authentication

MAC authentication failure

MAC authentication packet exchange failure

Portal authentication failure

IP address

IP obtaining failure

IP obtaining timeout

Slow IP obtaining

Roaming

Ping-Pong roaming

Roaming stickiness

Wireless signal

Pool signal strength

Access failure

Insufficient radio resources

Slow response

Low link rate

Low negotiated rate

Wireless condition

Too many clients

Severe interference

High channel usage

High broadcast and multicast transmissions

High drop rate

High retransmission rate

Device

AP offline

Device offline

High CPU usage

High memory usage

High forward CPU usage
The smart O&M alarm module provides a comprehensive alarm monitoring mechanism, abundant alarm types, customizable alarm parameters, and flexible alarm pushing modes, to help users monitor the system intelligently and be alerted to system failures in time.
The alarm system allows you to configure a variety of alarm policies and adjust a policy based on the information concerned by the receiver flexibly.
Figure 10 Subscribed alarms

The alarm information push modes include Email alarm.
Figure 11 Alarm pushing modes

The platform also allows you to query and identify historical alarm information.
Figure 12 Alarm information

Cloudnet provides ping and trace tools. The administrator can use tools from the cloud end for network connectivity detection and routing path tracing without having to logging into each cloud AP.
Figure 13 Ping

Figure 14 Trace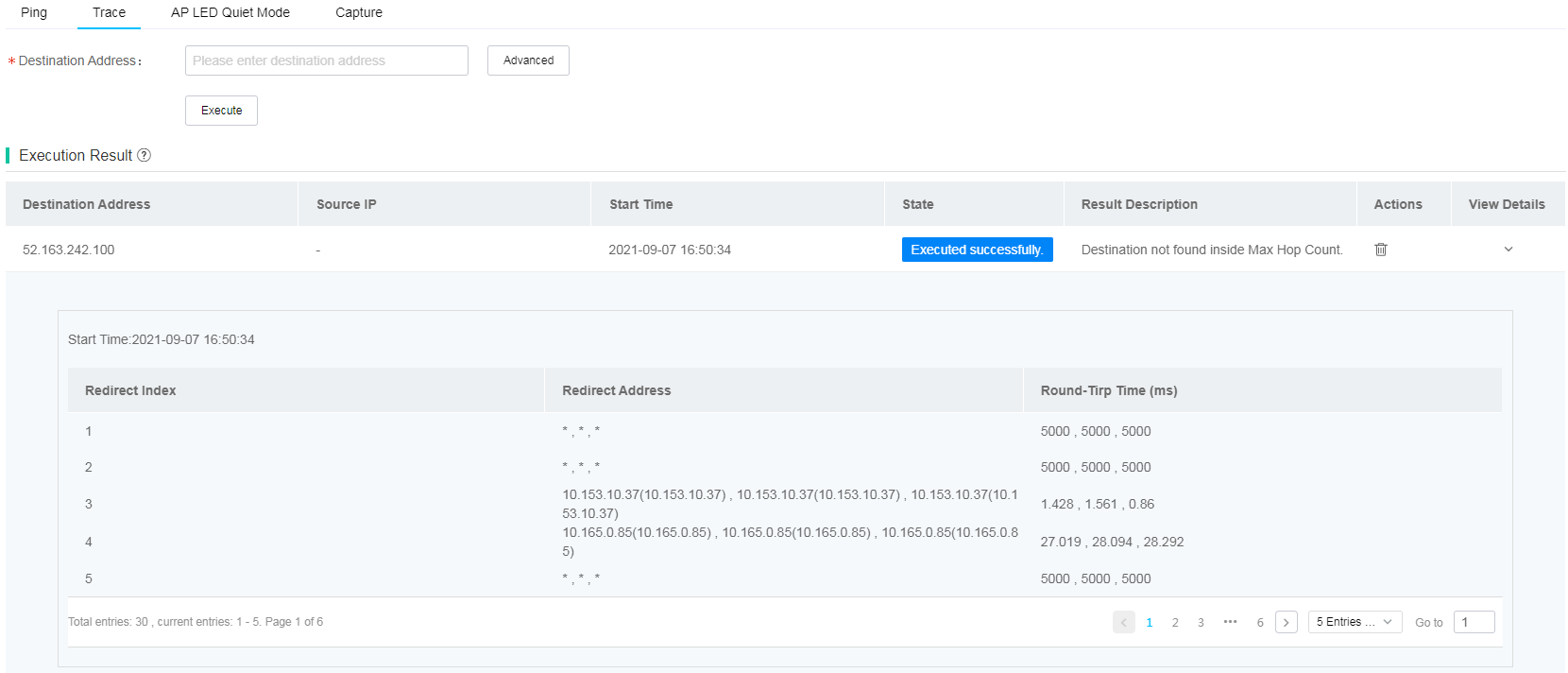 On Cloudnet, you can configure the AP LED quiet mode for the AP LEDs to turn on and off as scheduled. For example, for hotel guests to have good rest at right, you can configure the AP LEDs to be off at right and on during the day.
Figure 15 LED quiet mode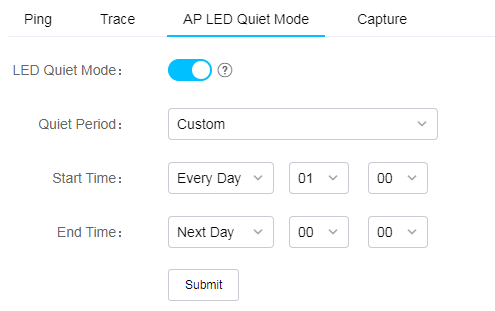 Cloudnet allows you to quickly locate a cloud AP physically by changing the LED status of the AP.
Figure 16 AP locating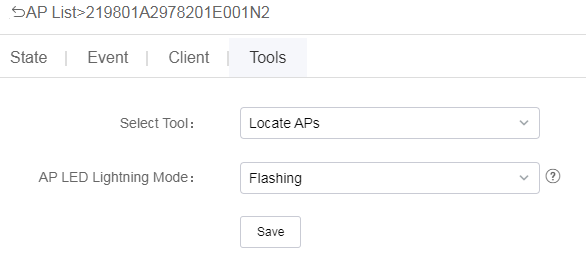 Cloudnet allows multi-dimensional comparisons of the cloud AP configurations, including comparison between configurations of different cloud APs, between the running configuration and backup configuration, and between multiple cloud backup configurations.
Differences between configurations are marked and line connected, which will help administrators to locate issues quickly and easily.
Figure 17 Configuration auditing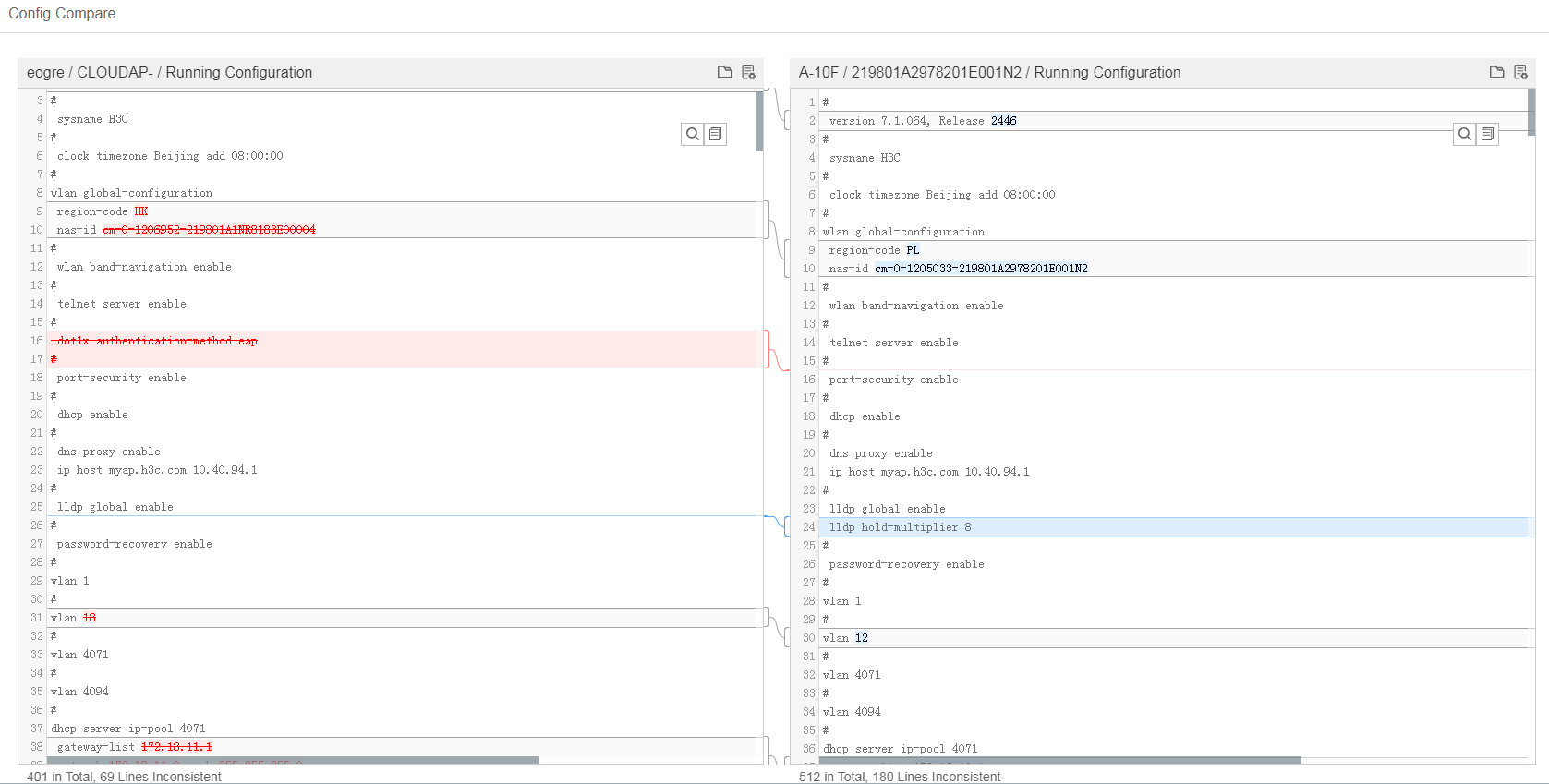 The dashboard displays information and data that users are concerned about, such as network issues, the health status of network devices, various statistics about endpoints and APs. Visually appealing and elegant, the dashboard is the best displaying and reporting tool.
Figure 18 Self-defined dashboard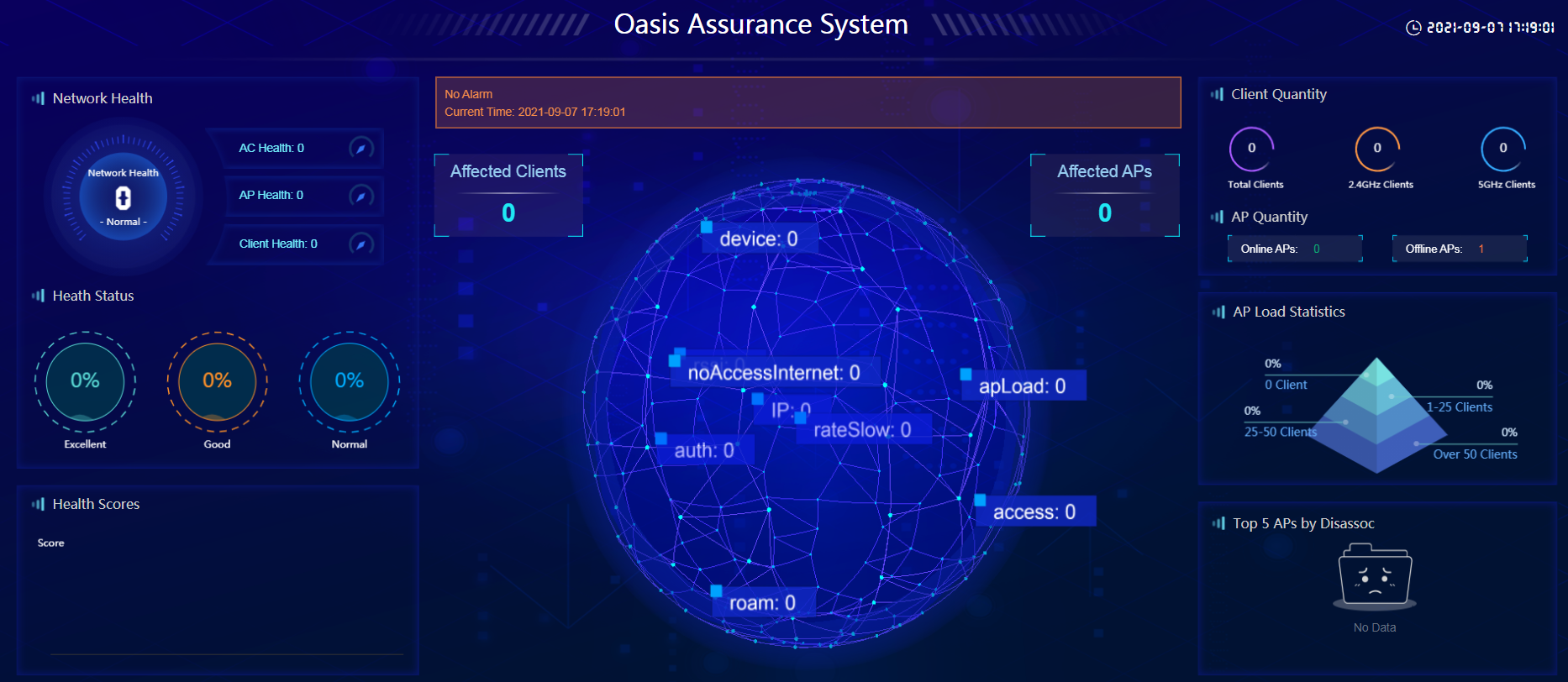 The dashboard provides a rich set of data components and allows the administrator to place data components on the dashboard and adjust the size, location, and other features for the data components as required.
Figure 19 Dashboard editing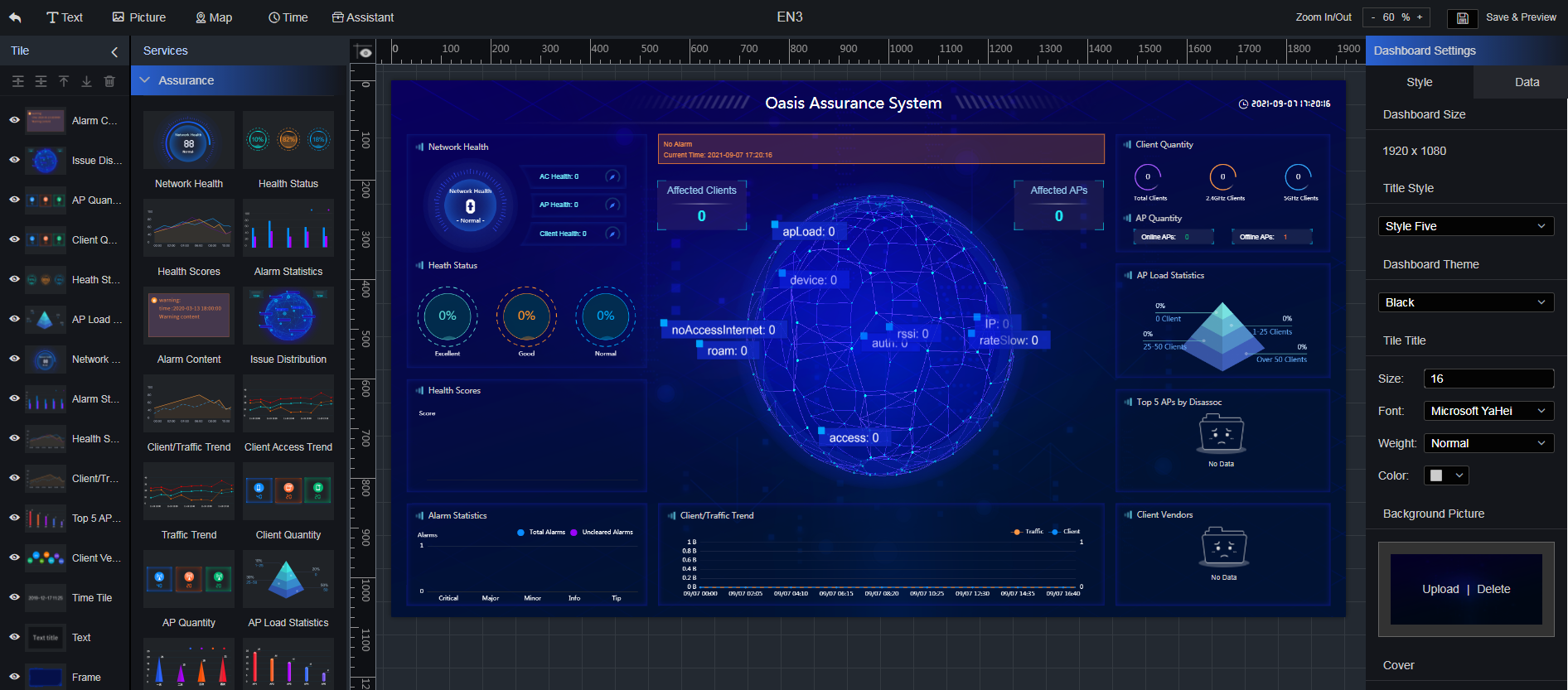 Cloudnet allows you to create multiple dashboards for different scenarios or display needs. Display of data and style on the dashboard can be customized.
Figure 20 Dashboard management page

The Cloudnet platform can generate Wi-Fi names in bulk by adding device names to the specified prefix. For example, if cloud APs are named after the rooms (1011, 1012, and 1013 for example) and the prefix is set to Hotel, the Wi-Fi names will be Hotel_1011, Hotel_1012, Hotel_1013, and so on.
This configuration guides users to associate with the Wi-Fi of their own rooms to obtain the optimal performance.
Flexible authentications
The Cloudnet platform provides rich authentication methods and has the advantages of powerful performance, seamless adoption of new features, lightweight deployment, various authentication methods, rich authentication polices, exquisite authentication pages, and customization of authentication configuration over traditional authentication platforms. In addition to ensuring security, it allows also ads pushing, very suitable for the scenarios with marketing needs.
Administrators can customize the style and content of pages to be displayed during client authentication for marketing purposes from the Cloudnet platform.
Cloud APs support multiple authentication methods, including fixed account authentication, Facebook authentication, one-key authentication, and guest authentication. Users can choose one or a combination of several authentication methods as needed.
Table 2 Cloud AP authentication methods
| | | | | | |
| --- | --- | --- | --- | --- | --- |
| Authentication method | Application scenarios | Scenario examples | Benefits and features | Configuration requirements | Combined authentication |
| Fixed account authentication | Fixed network users | Campus and office areas | N/A | N/A | Supported |
| Facebook authentication | Authentication and statistics collection for guests accessing the network. | Social networking websites | N/A | N/A | Supported |
| Guest authentication | Management of temporary guest access | Enterprise office areas | Only authenticated guest can access the network. | An authenticator must be set. | Not supported |
| One-key authentication | Low auditing and operational statistics collection requirements | Restaurants, shops | Only advertisement page is pushed. | N/A | Not supported |
Asset management
Special endpoints on the network, such as electronic book bags in the primary and secondary education scenario and wireless endpoints of chain enterprises, are required to be managed as assets. The Cloudnet platform provides the following management functions:
· Endpoint asset management—Manages various endpoints as network assets, and supports multi-dimensional labeling of endpoint assets by self-defined labels.
· Endpoint access management—Allows only registered endpoint assets to access the network for network security.
· Endpoint data analytics—Provides visualized monitoring, management, and O&M for endpoints, and offers centralized management in branched chain scenarios.
· Endpoint alarms—Detects and generates alarms for endpoint anomalies to alert the administrators. The alarm settings can be self-defined.
For a scenario with many APs on the network, you can use the area management function on the Cloudnet platform to divide the network into smaller granularity based on the AP location, importance, statistical requirements or other principles.
Area management displays the areas like cards on the page, which provides an intuitive management experience for the administrators to manage all areas as well as specific APs.
Figure 21 Area management

AP labelling
For clear description and easy identification of the APs, Cloudnet allows you to define label rules and assign labels to APs. For example, you can use a label to indicate the address or users of an AP.
You can also use the labels to filter data as required.
The Cloudnet platform allows you to mark the cloud APs which are required to reboot at a schedule time by using labels. As shown in Figure 22, the cloud APs are marked with blue and red labels for them to be rebooted as scheduled separately.
Figure 22 Adding labels for cloud APs in a site
Figure 23 Scheduling AP reboot by using labels

The Cloudnet platform supports right assignment by region and account level. The administrator of the headquarters is authorized with full privileges to manage all devices in the network.
On the Cloudnet platform, the administrator can manage and divide APs into sites.
Cloudnet App
Cloudnet App is a Cloudnet software designed to run on a mobile device. In addition to Cloud AP Assistant developed specifically for cloud APs, Cloudnet App provides varieties of functions, including networking schemes, network deployment, network acceptance, network management, and network O&M. Convenient and easy to use, Cloudnet App allows users to manage their networks anytime and anywhere with only their mobile phones and provides users fast and efficient network management O&M experience.
Miscellaneous
Some cloud AP models require cloud AP licenses to connect to Cloudnet. Without licenses, they can provide wireless services but cannot connect to Cloudnet.
Table 3 Cloud AP licenses
| | | |
| --- | --- | --- |
| BOM No. | Description | Remarks |
| 3132A09Q | AP management license for 1 cloud-managed AP, 1 year | Number of APs * days = 366 |
| 3132A09M | AP management license for 1 cloud-managed AP, 3 years | Number of APs * days = 1098 |
| 3132A09P | AP management license for 1 cloud-managed AP, 5 years | Number of APs * days = 1830 |
Some cloud APs operate in fit AP mode by default. For such a cloud AP to automatically switch to cloud AP mode, you only need to connect it to the Internet through the gateway and manually register it on the Cloudnet platform. For the automatic switching to take place, make sure the AP is not registered with an AC.
A fit AP can automatically switch to cloud AP mode only when it connects to the cloud network for the first time. For the second-time switching from the fit mode to cloud AP mode, you must manually enable mode switching.
Figure 24 Cloud AP mode switching

Application scenarios
On the network of a chain catering group, the access devices are mainly IoT endpoints, such as air fryer and oven. Users are concerned about the access security and online status of the endpoints.
Asset management
Add the endpoints to Cloudnet as network assets for unified and centralized management.
Define and assign labels such as serial number, description, asset owner to the assets and import the assets in batch to Cloudnet.
Figure 25 Asset management

Key endpoint monitoring
Cloudnet monitors online status of key endpoints in real time and generates alarm when an endpoint goes offline.
Figure 26 Key endpoint monitoring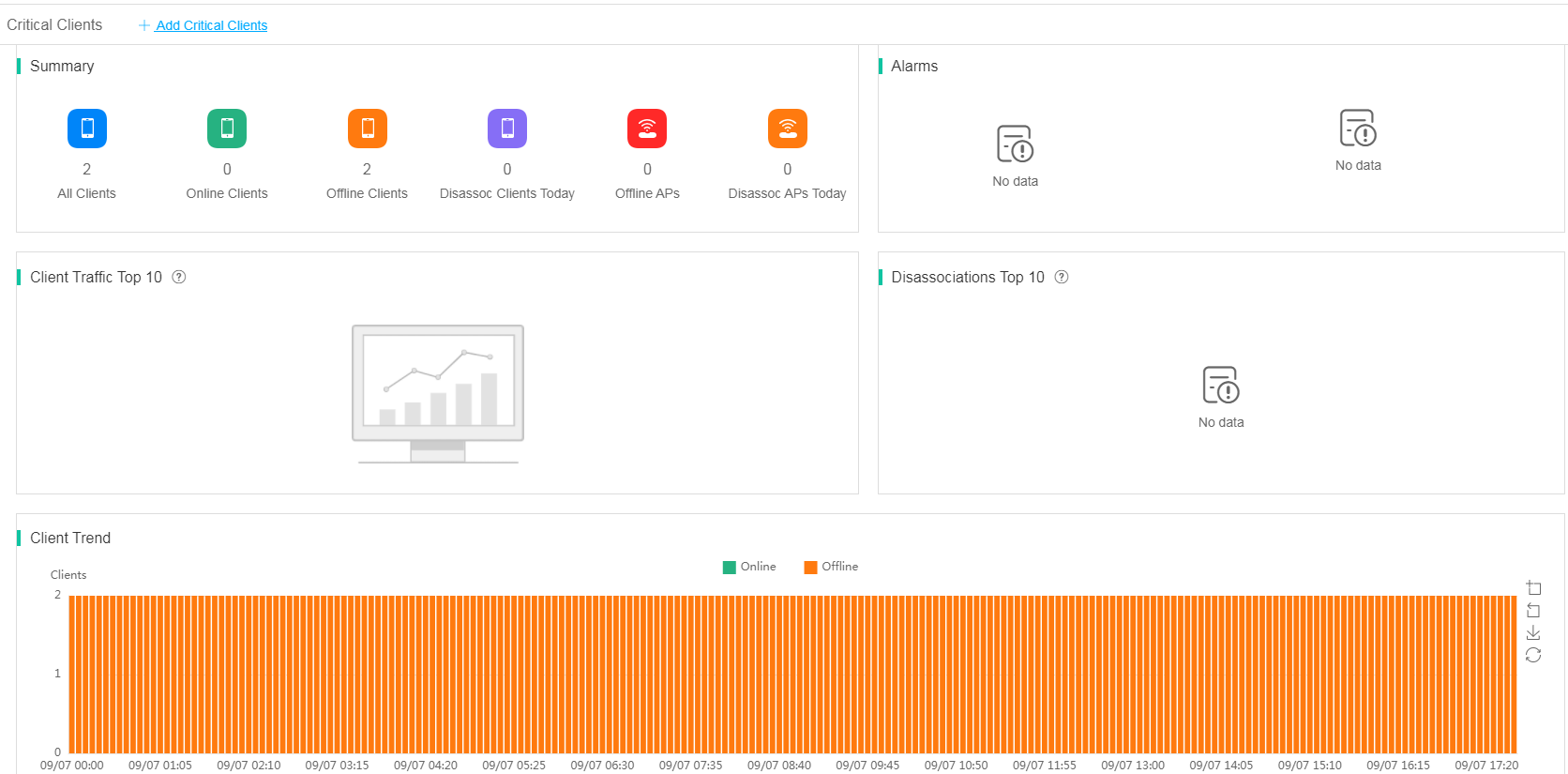 An education group promotes the use of electronic school bags in the schools in a province. Each school has thousands to tens of thousands of electronic school bags to be managed. For network security, only electronic devices with specific MAC address libraries are allowed to access the school network, and unauthorized devices are denied from accessing the network. The operations for accessing the network must be simple and easy.
The network conditions are different between the schools. Some schools have gateways and cloud APs can dynamically obtain IP addresses and connect to the network. Some schools require manual configuration of static IP addresses one AP after another. Some schools use PPPoE dial-up Internet connection. The cloud AP deployment must be simple and easy.
Use the cloud AP assistant on the Cloudnet App for the deployment, which allows easy and fast deployment of cloud APs in batch.