MLPerf™, an international authoritative AI benchmarking organization, has recently unveiled its latest AI Inference v3.0 results, featuring participation from major chip and system vendors worldwide. H3C servers outperformed their competitors in tests of models such as BERT (natural language processing) and 3D-Unet (medical image processing). These servers took the top spot in 39 configurations, highlighting H3C's profound AI technology.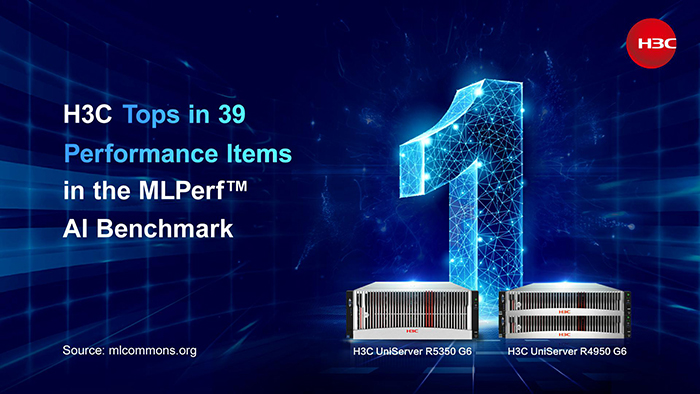 The MLPerf™ benchmarks, launched by Turing Award laureate David Patterson and leading academic institutions, have a significant influence on the global AI community. Benchmarking tasks are closely linked to cutting-edge AI applications and cover popular scenarios such as natural language processing, intelligent recommendations, image classification, target detection, and medical image processing. MLPerf™ benchmark results enable industry users to understand a vendor's AI capabilities while providing valuable guidance for the development and implementation of AI technology.
H3C's Hybrid Computing Engine, Evaluated as the Best Performer in 21 Configurations, Can Easily Handle Large-scale AI Training and Inference Scenarios
The H3C UniServer R5350 G6 is an AI server optimized for handling large-scale AI training and inference scenarios, such as those used by ChatGPT. With the AMD Genoa platform, this server boasts a 90% increase in CPU performance and a 50% increase in core count. It supports a wide range of AI accelerator units, such as GPUs, NPUs, and other xPUs, to meet diverse requirements for heterogeneous computing power in different AI applications. In this evaluation, the R5350 G6 server ranked first in 21 test items, such as ResNet50 for image classification, RetinaNet for target detection, 3D-Unet for medical image processing, and BERT for natural language processing.
● During testing of the ResNet50 model, the R5350 G6 server achieved a real-time classification of 183,517 images per second.
● During testing of the RetinaNet model, the R5350 G6 server detected objects in 3,348 images per second.
● During testing of the 3D-Unet model, the R5350 G6 server processed 19.11 3D medical images per second and achieved the required accuracy of 99.9%. It only takes an average of ten seconds for this server to assist a doctor in lesion analysis.
● During testing of the BERT model, the R5350 G6 server processed 7,553 text classifications per second in real time and achieved the required accuracy of 99.9%.
As the core infrastructure for digital business, the H3C UniServer R5350 G6 server can support multiple types of AI accelerator units. It features multiple topology configurations, such as 1:4 and 1:8 CPU-to-GPU ratios, to ensure sufficient computing power for diverse AI applications. The R5350 G6 server also boasts a large storage capacity, which facilitates faster training of large datasets such as The Stack (programming language code data) and BDD100K (autonomous driving). Additionally, H3C has introduced an intelligent computing center to address challenges in AI-powered operation scheduling and cluster management. This center allocates appropriate computing power for diverse AI applications and provides end-to-end support for AI development, including intelligent annotation, matching, training, tuning, and inference. This center has increased AI-powered operational efficiency by 32% while accelerating business growth in data centers.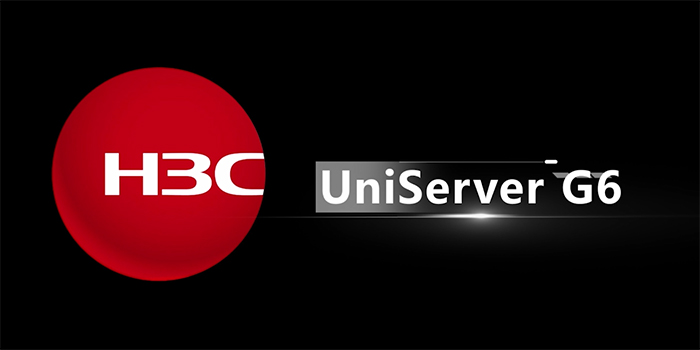 H3C's success in this MLPerf™ benchmark evaluation further underscores its great AI computing strength. To embrace the AI era, H3C will continue to focus on practical application scenarios. H3C will pursue endogenous intelligence innovation guided by its Cloud & AI Native strategy, thus continuously improving AI application efficiency and capability. H3C is dedicated to leveraging its ever-evolving digital expertise to drive intelligent transformation across various industries.