H3C Enters Gartner Magic Quadrant for Network Firewalls for 5th Consecutive Year
26-11-2021
H3C is listed among niche players in the recently released 2021 Gartner Magic Quadrant for Network Firewalls, becoming one of the few Chinese network firewall vendors that made it to the Niche Player quadrant of the market research report of Gartner, thanks to its extraordinary firewall products and rich experience in the development of relevant technologies.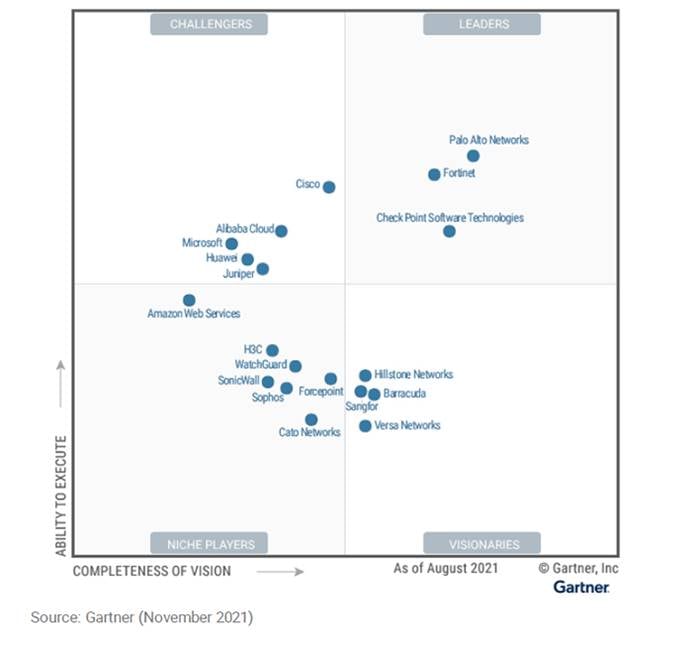 "With a full set of firewall features and high throughput for data center appliances, H3C is suitable for large and midsize enterprises in China," Gartner said in the research report.
"H3C is a Niche Player in this Magic Quadrant. H3C offers a full range of hardware firewalls, known as SecPath, for small, midsize and large environments. SecPath is also available as a virtual appliance," says the report.
"H3C has continued to invest heavily in security and detection capabilities. Deception, user behavior analytics, workflows aligned with the Cyber Kill Chain and asset risk assessment are among the recent additions. Incremental improvements include web and DNS detection, and flagging of illegal content and weak passwords," the document points out.
New Scenarios, New Vitality
With the development of technologies in such fields as cloud computing, artificial intelligence (AI), the Internet of Things (IoT), and big data as well as the evolving of the situation of cybersecurity, the traditional security boundaries have become vague, and network security products, especially the application scenarios of firewalls, have experienced tremendous changes.
Gartner redefined the network firewall market in its 2021 Magic Quadrant for Network Firewalls report. "Network firewalls secure traffic bidirectionally across networks," said theglobal research and advisory company.
Capabilities of network firewalls include application awareness and control, intrusion detection and prevention, advanced malware detection, and logging and reporting, according to Gartner.
In new application scenarios, network firewall is no longer just a security product, but is evolving into platform that can leverage capabilities of software and AI based on protection capacity of traditional hardware to realize significant improvement in the usability of the entire security system. Besides, through the collaboration of security protection devices of the entire network and cloud platform, the network firewall platform can achieve high-density integration of cloud platform, network, and security system, streamline operation and maintenance, and realize visual control over the situation of the whole network.
Gaining Recognition from Gartner for 5th Consecutive Year Proves Strong Strength of H3C Network Firewall
To satisfy the needs of multiple application scenarios, H3C has rolled out a full range of firewall products, including hardware H3C SecPath series and software vFW and FWaaS.
In the Chinese market, H3C's firewall products have comprehensively covered various scenarios from small businesses, SOHO environment to carriers with demands for core equipment. In particular, the company's high-performance new-generation multi-service network securitygateway, H3C SecPath M9000-AI-X, boasts maximum throughput of 4.5 Tbps, 30 million new connections per second, and 1.6 billion concurrent connections.
H3C is also making active efforts to expand its product portfolio to meet diverse demands of the international market. H3C SecPath M9000-AI-E, a new-generation smart firewall series, has passed relevant tests of China Telecommunication Technology Laboratory (CTTL), an authoritativethird-party testing lab for the information and communications technology (ICT) products. The maximum throughput of the firewall series reaches 2.5 Tbps, number of new connections 1.6 million per second, and concurrent connections up to 640 million. Such extraordinary performance has fully proven that H3C's AI-based firewall products can provide carrier-grade protection for users.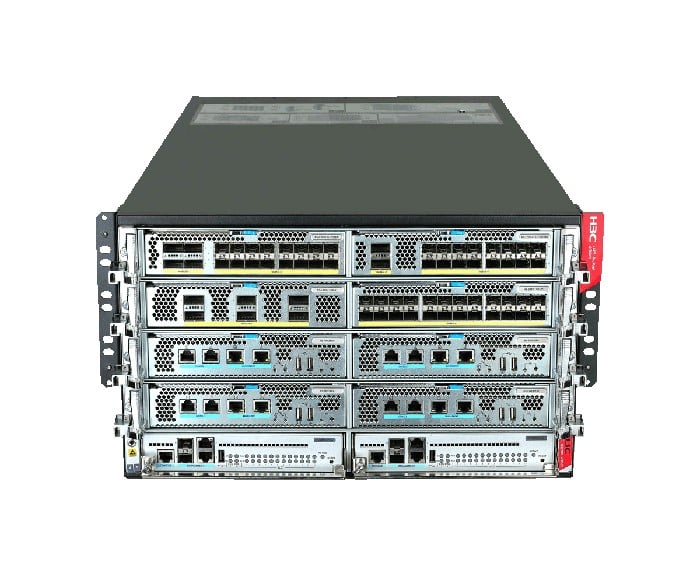 H3C SecPath M9000-AI-E8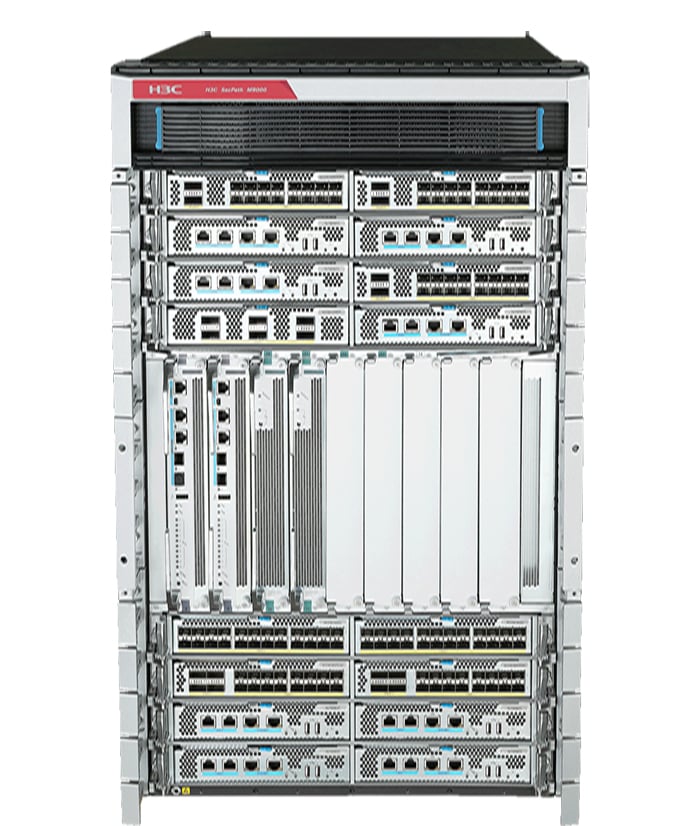 H3C SecPath M9000-AI-E16
The digital solution provider plans to debut a powerful load balancing product series, L5000, in 2022. The new products, together with H3C's virtual firewall products and high-end firewall, the M9000-AI series, will be able to satisfy the security needs of application scenarios in large enterprises and data centers.
Moreover, H3C also intends to launch a series of desktop firewall to apply for small and micro scenarios, in a bid to further enrich its product portfolio consisting of a wide variety of products ranging in performance from megabyte level to terabyte level.
H3C's comprehensive product matrix has won recognition from Gartner. "H3C offers a broad range of network products that are ideal for network teams looking to undertake vendor consolidation. SD-WAN capabilities are strong and, when coupled with its FWaaS, should attract customers pursuing vendor consolidation. H3C's firewalls offer built-in WAF capability and vulnerability scanning. H3C also has a dedicated product line for industrial/OT security," said Gartner in its 2021 Magic Quadrant for Network Firewalls.
Because of extraordinary capabilities and market performance, H3C's network firewall products have gained wide praise from many users in the ICT sector. Relevant products of the company have been deployed in many digitalization projects in international market, including Malaysia and Russia, safeguarding network security at various levels from data center to branch network.
H3C's being listed among niche players in the Gartner Magic Quadrant for Network Firewalls for the fifth consecutive year has shown again the company's outstanding strength and leading position in the firewall market and even the network security industry. Adhering to its Cloud & AI Native strategy and "Digital Brain 2021", H3C will dig deeper into the firewall market and continuously contribute to network security system construction of customers in various industries.