H3C AD-WAN Empowers Business Growth of PICC
19-10-2021

The Beijing Branch of Property and Casualty Co., Ltd (PICC) is one of the most competitive entities in Beijing's insurance industry. The company has 73 branches, 26 claims divisions, seven non-auto insurance claims divisions, and more than 2,700 cooperative intermediaries. It has opened customer service lines, 400 telephone sales lines, the official direct sales platform, the mobile APP, and the WeChat public platform. These services provide customers with one-stop services anytime and anywhere.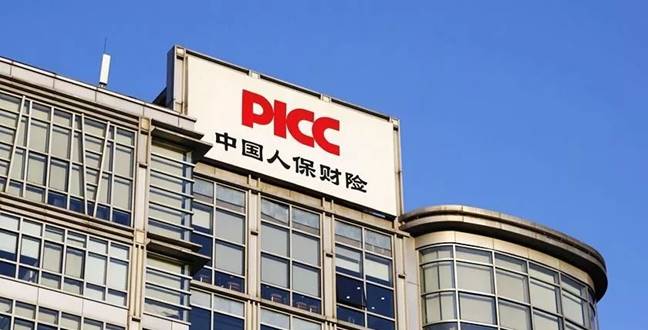 PICC
Challenge
However, with traditional WAN, PICC is hard to visualize the network, which brought specialists problems to troubleshoot. They need to travel on-site, which is expensive and time-consuming.
H3C Solution
To realize intelligent O&M, PICC applied AD-WAN branch solution for a better experience.
1) It deployed a set of servers with SeerEngine-WAN in headquarter;
2) For Internet connection, each branch company and business division are connected to the headquarter with IPsec VPN for stronger security;
3) Some important branches can reserve one MPLS.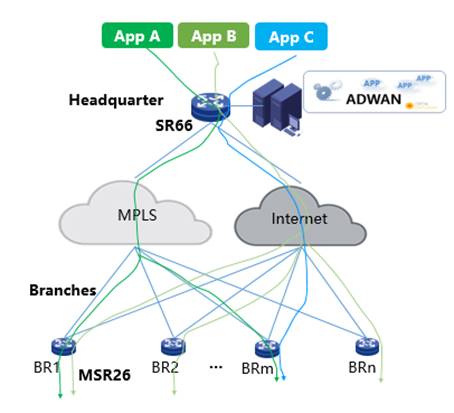 Networking Design
Values
AD-WAN replaces MPLS as Internet and helps PICC lower the cost. The network service quality and high availability are not lower than the original networking through SD-WAN technology and multi-link. With centralized and automated O&M, there is no need for specialists to deploy and operate on-site, realizing zero touch provision. Besides, AD-WAN distinguishes key business traffic and other traffic on multiple links to guarantee the user experience.
This project is the best practice of SD-WAN deployment in the insurance industry and strongly references the industry. The research and exploration of the application scenarios of SDN traffic engineering technology in the insurance industry also can be used as a reference for the industry.