H3C Technologies Participated in MERLION IT Summit 2021
10-09-2021
Moscow, Russia, September 3, 2021 — H3C Technologies, Russian division of one of the world leaders in digital solutions, participated in MERLION IT Summit 2021, an important event for the Russian ICT industry.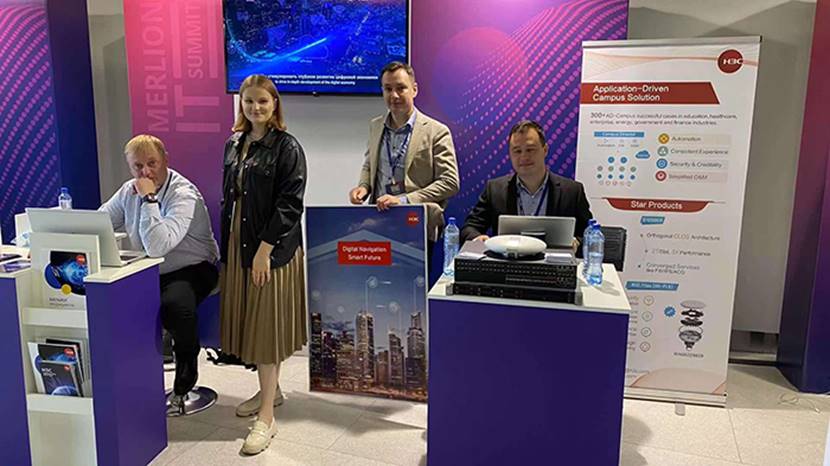 H3C Technologies exhibition booth at MERLION IT Summit 2021
Within the summit H3C Technologies organized a stand in the exhibition area, where all the participants of the event had an opportunity to be introduced to the successful projects of the company implemented in the Russian market, as well as to get more information about the advanced H3C solutions. Among the key products that were presented at the summit included: WA6638 Point of Access, the H3C RackServer Uniserver R4700 G3, H3C LS-5130S-52F-EI-GL and H3C S6520X-30QC-EI switches.
"Even two years ago, when H3C first participated in MERLION IT Summit, we were just getting started. Back then, our task was just to tell the market about ourselves and the advantages of our digital solutions. This year it was different: we have already gained much understanding and recognition in the market," comments Yan Kuo, Country Manager of H3C Technologies in Russia.
"H3C has end-to-end integrated solutions and extensive ICT infrastructure capabilities, covering cloud computing, big data, smart switching, information security, Internet of Things (IoT), edge computing, artificial intelligence (AI), and 5G. The solutions that we are demonstrating at the summit make it clear that H3C is ready to actively work with Russian partners and customers to implement advanced technologies and smart solutions. Together with this, we aim to contribute to Russia's digital transformation processes across various industries."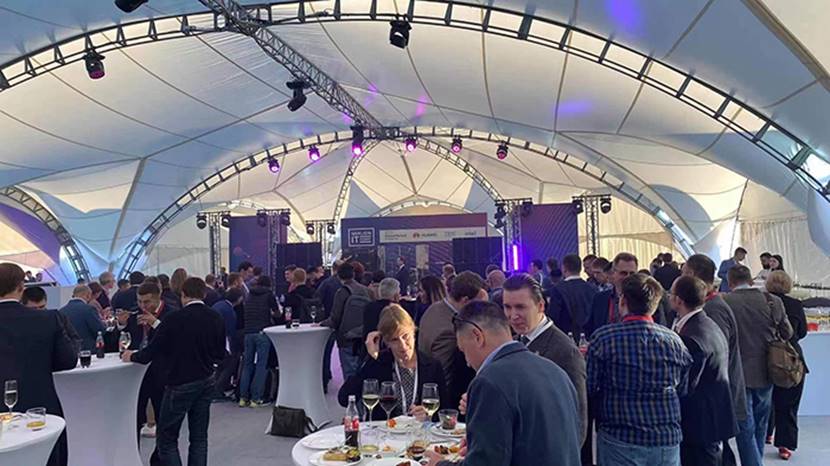 MERLION IT Summit 2021
This is the fifth consecutive year that MERLION IT Summit brings together leaders of the IT community to discuss prospects for development of the IT market, as well as to share experience in implementation of IT projects and solutions. This year the summit's business agenda brought together 58 business events of the most diverse format. More than 5,700 participants and online viewers participated in the event. The summit was held on 2 September 2021 at the Skolkovo Innovation Centre.