H3C Demonstrates Technological Advances at the Smart China Expo 2021
27-08-2021
H3C recently displayed technological upgrades of its "Digital Brain" and successful practices in promoting the innovation of e-government platforms, development of digital economy and industry transformation at the 2021 Smart China Expo (SCE) in Chongqing.
Under its Cloud & AI Native strategy, H3C has comprehensively upgraded its "Digital Brain" this year, thus being able to provide for customers digital innovation capabilities required for the building of "digital native organizations" and further promote the development and transformation of industries.
At the SCE 2021, H3C showcased the latest developments in its exploration of smart city governance system, smart community grid products, smart emergency solutions, and smart natural resource solutions, among other fields concerning the integration of digital technologies and artificial intelligence (AI) into governance. The digital solution provider also shared at the event its exemplary practices in participating in the construction of smart cities, extending digital innovations into the grassroots level and promoting the coordinated development of "digital villages", digital governance, and future communities.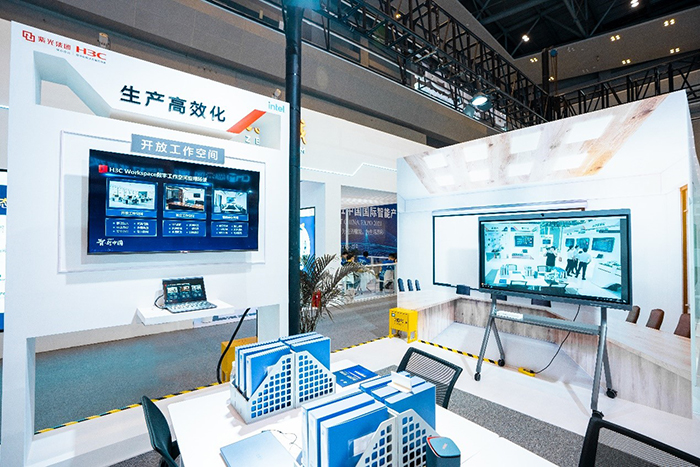 In an effort to show the role of digital solutions in promoting the development of digital economy, H3C demonstrated at its exhibition booth the innovation capacity of its smart campus solutions for empowering industrial and economic development. H3C's smart campus solutions are able to facilitate comprehensive digitalization of management and operation, provide intelligent and personalized services for employees, visitors, and managers, and offer essential innovation capabilities that meet actual needs to mainstream campus scenarios such as universities, hospitals, and factories. Meanwhile, H3C has tried to build a full-scenario efficient work space with digital solutions and smart terminal products such as the digital workspace solution WorkSpace, MagicHub, and the newly released commercial PC, which are expected to help its customers realize efficient operation.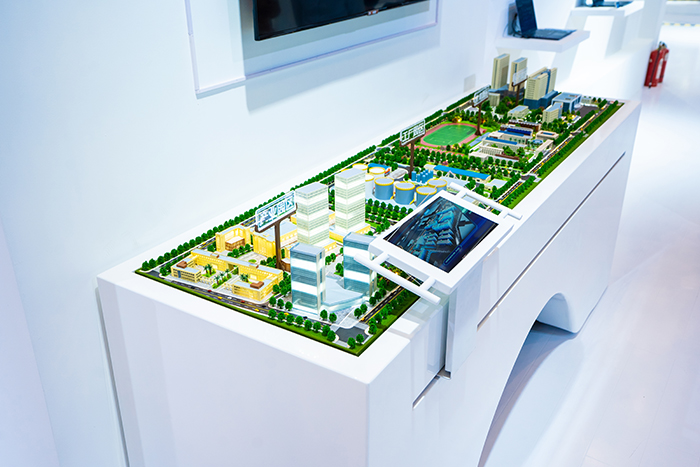 H3C also brought to visitors at the SCE 2021 application cases of its PaaS platforms in boosting digital revolution in industry vertical scenarios such as finance, taxation, human resources and social security, showing how industrial Internet platforms have driven intelligent manufacturing and innovation and sharing the innovations and practices in facilitating digitalization endeavors in such fields as smart healthcare, smart transportation, digital finance, and smart enterprise.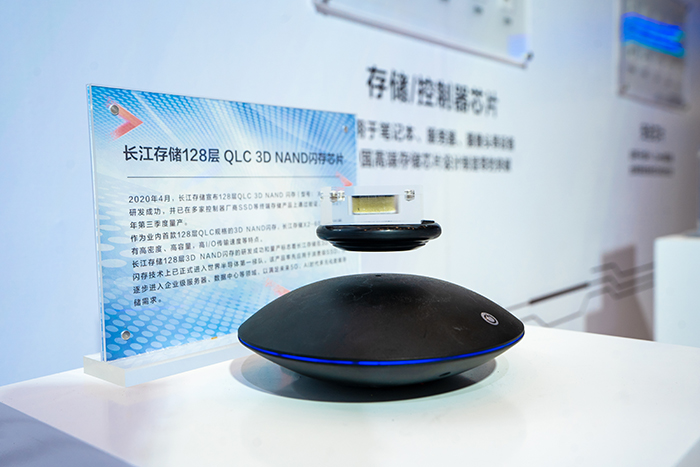 H3C also exhibited at the expo Engiant 660, a high-end programmable network processor chip independently developed by the company as well as the only one of its kind that supports high-level language programming in China. It can be widely applied in routing, switching, security, wireless products and other data communication fields, which demonstrates H3C's capability to play a great role in future network reform.
Besides, the company showed its Unicloud 3.0 hybrid cloud platform, which supports multiple cloud delivery modes concerning multi-cloud, public cloud, private cloud, and edge cloud. Its CloudOS can help users realize the goal of "one platform for management, one architecture for application, one network for SDN (Software Defined Networking), and one strategy for security", while its Oasis Platform can provide mature data operation system, application innovation engine, and ecological collaboration suite to assist customers with their digital transformation.
In addition, H3C also demonstrated how to help customers build a comprehensive active security protection system with security situation awareness.
As a new highland of digital transformation in western China, Chongqing is actively enhancing efforts to promote digital construction. H3C has taken root in the city to help with its endeavors to bring digital technologies into full play. While serving the digital transformation of such sectors as education, finance, cultural, and tourism, H3C is pooling its technological resources to advance the construction of relevant projects in Chongqing, including an Industry 4.0 smart factory. By increasing investment in the manufacturing of high value-added intelligent products with high output value, H3C will help the city reap more fruits from digitalization and intelligentization.