H3C at Malaysia-China Business Forum: A New Future for Sino-Malaysian Economic and Trade Cooperation
19-11-2020
[Beijing, China, November 19, 2020] To promote Sino-Malaysian economic and trade development and broaden Chinese enterprises' investment in and cooperation with Malaysia, the Malaysia-China Business Forum themed at "New Normal, New Opportunities" was recently held in Beijing.
Organized by China Ministry of Commerce (MOFCOM) and Malaysian Ministry of International Trade and Industry (MITI), and co-hosted by China Chamber of Commerce for Import and Export of Machinery and Electronic Products (CCCME) and Malaysian Investment Development Authority (MIDA), this forum invited Li Chenggang, Assistant Minister of MOFCOM, Datuk Lim Ban Hong, Assistant Minister of MITI and other officials from both sides. Guests from leading companies in electrical and electronics, aerospace, medical devices, artificial intelligence, big data and smart manufacturing industries also attended the conference and joined a panel discussion on global digital economy development and the future Sino-Malaysian trade and economy. At the panel discussion, Gary Huang, President of the International Business and Senior Vice President of H3C also shared the company's latest business progress and future plan in the Malaysian market.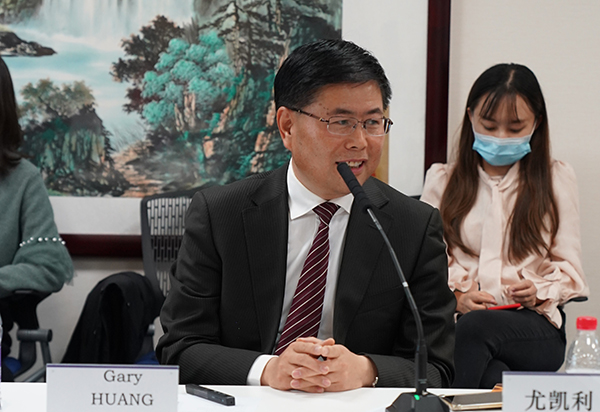 Gary Huang, President of the International Business and Senior Vice President of H3C at Malaysia-China Business Forum
Malaysia, situated in the center of Southeast Asia, is a strategically important country along the 21st Century Maritime Silk Road and a significant partner of China under the Belt and Road Initiative. Against the backdrop of the Fourth Industrial Revolution (IR4.0), the government of Malaysia is recently allocating RM 322.5 billion ($78.8 billion) for the budget of 2021 aimed at cushioning the blow of Covid-19, which is the biggest ever for Malaysia. At the forum, both sides announced that they will strengthen the cooperation in such emerging sectors as high-tech and clean energy sectors. Many of the beneficial plans and incentives will promote Sino-Malaysian cooperation, further broadening the space for development for overseas companies including H3C in the local market.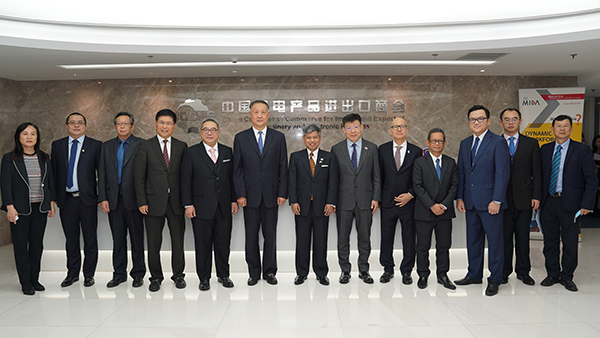 Group photo by some of the attendees at Malaysia-China Business Forum
At the panel discussion of "Make Malaysia Your Global Supply Chain Hub", Gary Huang shared H3C's international business strategy and highlighted the development and future layout of H3C in Malaysia.
Gary Huang noted that with international vision and global layout, H3C has always seen overseas business as one of its key business segments. The company has so far established 9 country or region-based overseas parts centers in Malaysia, Japan, Thailand, Singapore, Indonesia, Egypt, Russia, Pakistan and Kazakhstan. Through domestic and overseas data centers, H3C can provide various ICT products and end-to-end technical support to customers around the world including Malaysia.
Since the launch of the H3C Malaysia subsidiary in August 2019, H3C has reached close cooperation with over 60 partners in various projects across government, education and enterprise sectors by enjoying a good environment for investment and business cooperation and talents in the local market, said Gary Huang. During the process, the local governments such as MITI and the Malaysia Digital Economy Corporation (MDEC) have shown strong support and are willing to continue to support H3C to help drive local technological growth for a win-win situation.
As one of the most dynamic and promising areas of the global economy, Southeast Asia is China's first choice for offshore investment with an incomparable advantage in geography. Since 2009, China has always been the biggest trade partner of Malaysia. Furthermore, Malaysia is also the second largest trade partner in the Association of Southeast Asian Nations (ASEAN). Recently, upon the signing of The Regional Comprehensive Economic Partnership (RCEP) Agreement, Malaysia will be given a more prominent place as the geographic core of the ASEAN as well as the RCEP, thus providing more opportunities for the development of H3C in the Malaysian market.
"Kuala Lumpur is an international city with strong advantage in international language and rich technical talents. The local partners are also very excellent in technology and marketability," said Gary Huang. "Given that Malaysia has strong presence in policies, talents and social security, H3C has great confidence and expectation in the development in Malaysia. While expanding in the international market, we are considering building Malaysia into our Southeast Asian business hub to better serve our international development in the future."