H3C Joins Hands with Global Partners for Win-Win Cooperation
17-09-2020
Recently, H3C has launched the 2020 H3C Partner Empower Online Program, aiming at empowering global partners through a series of training sessions. Since the beginning of this year, it has also rolled out a number of partners' events together with its partners in Malaysia, Indonesia, South Africa, Thailand, and so forth, received good responses. H3C will keep enlarging its deployment overseas, and working with overseas partners for driving digital transformation.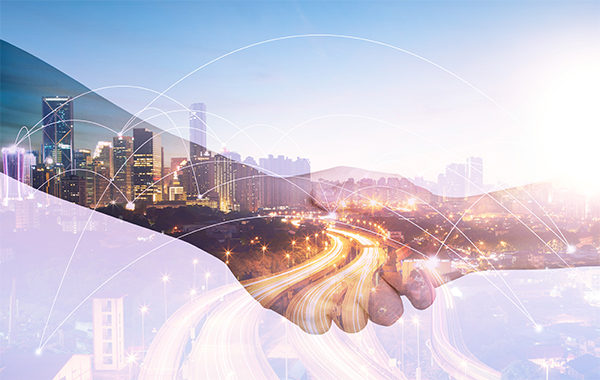 Launching comprehensive actions to enable global partners
Though the outbreak of the pandemic is posing great challenges for the global economy, it has created new opportunities on digitalization of economy. As a leader in digital solutions with technological strength and full-stack competence, H3C has well prepared and ready to join hands with its overseas partners through multiple ways such as the 2020 H3C Partner Empower Online Program and partner events to release the strong potential of digitalization and create win-win results.
Starting from August 2020, H3C has held a serial of online training sessions targeting at a dozen of countries under the H3C Partner Empower Online Program, including Russia, Malaysia and Thailand, etc. The sessions have offered comprehensive guidance and supports for the partners at all levels in overseas markets: from H3C's full portfolio products and solutions to the latest digital trends of different industries.
While accelerating the layout of global markets, H3C is also deepening the connections with its partners to build a partner ecosystem. Since May 2020, H3C has jointly launched the Partner Event themed at "Shaping the Digital Future for a Better Life" together with a batch of local partners, including ACA Pacific Technology (Malaysia), PT. ECS Indo Jaya (Indonesia), Wordtext Systems Inc. (Philippines), Rectron (South Africa) and VST ECS (Thailand). At the events, H3C has brought the latest products and solutions, as well as supportive partner policies, which attracts more partners to join in its partner ecosystem.
Leveraging deepening partner strategies for a win-win situation
Adhering to the "Partner First" strategy, H3C is committed to creating a triple-win situation among itself, its partners and end users by providing better market channel coverage, better customer services, and more product and solution selection.
"H3C attaches great importance to build good relationships and positive interactions with its global partners. In the post-pandemic era, how to help our partners confidently tackle with the challenges of digital transformation remains a priority for us," said Gary Huang, President of International Business and Senior Vice President of H3C.
"By launching a variety of online events including 2020 Partner Empower Online Program and Partner Event, and deepening the partner policies including Partner Incentive Program, we hope to help our partners enhance their competence towards win-win results," said Gary.
So far, H3C has established a complete overseas sales network and services system, taking its businesses to over 100 countries and regions in the world and operating over 50 million sets of products. It is now offering whole-life-cycle services based on ICT products and solutions for countries including Malaysia, Thailand, Indonesia, Pakistan and Russia etc.,.
In the digital era, the key for win-win partner ecosystem is to leverage each side's strengths and achieve mutual benefit with strategic partnerships. H3C will continue to deepen the partner policies and strengthen the support for local partners to create an open, cooperative and win-win diverse partner ecosystem and grasp the opportunities of digital transformation together.