H3C Vice President Bi Shouwen: Intelligent Connectivity Ushers in a New Era for Network Infrastructure
18-08-2020
"New infrastructure" initiative aims to build the infrastructure systems powered by the technological innovation of information networks. The goal is to deliver a suite of services for the next stage of economic and social growth, bringing about a new era characterized by digital and smart transformation. Bi Shouwen, President of Networking Product Department and Vice President of H3C remarks, "the initiative enables the digital and intelligent technologies to be a driving force behind the industry growth and the digital transformation across all sectors."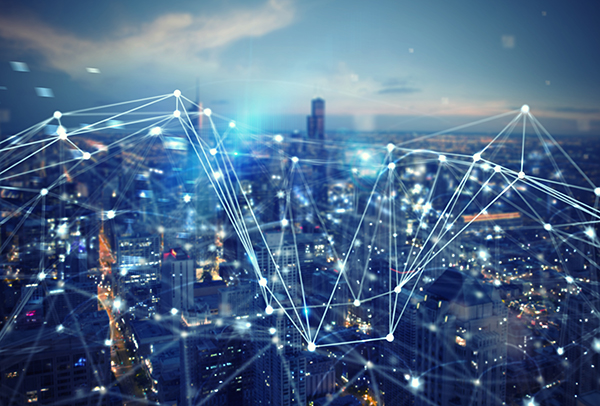 As a pioneer and market leader in the provision of digital solutions, H3C has made it a priority to facilitate the rapid growth of the sectors that encompass information and communications technologies. The company is well-known for its unique technological prowess, with the company's signature DNA evident across all of its products and solutions.
Through its SeerNetwork Architecture (SNA) based on a unified architecture, H3C focuses on making the networks of its enterprise users smarter via the practical application of new technologies. Application-Driven Network (AD-NET), the unified network solution for customers developed in 2015, has evolved from AD-NET 1.0 to AD-NET 5.0, during which it was expanded to create the cross-scenario, cross-domain and full-lifecycle intelligent network. The industry's first intelligent switch product supporting full-rate ports, the H3C S12500, equipped with the 400G module, is taking the lead in commercializing 400G Ethernet across China. At the beginning of this year, H3C, in cooperation with Spirent, completed the industry's first large-scale 400G test with SRv6.
With ultra-wide terminal connection and network carrying capacity, H3C helps customers achieve universal wireless connection capacitythat is compatible with all standards. In addition, the company has also embarked on a new journey of serving backbone networks and providing wireless equipment access. From core, high-end, low-end to edge access, H3C is now capable to meet customers' needs through a full range of products.
As for converged infrastructure, H3C has enabled diversified approaches to business development across the enterprise with its SeerNetwork Architecture (SNA) that incorporates multiple scenarios, businesses and platforms as an integral part of the process of helping customers build converged intelligent campus networks. During the scenario convergence, network virtualization resolves the issue of personnel migration within the campus networks. An Ethernet Virtual Private Network (EVPN) tunnel can be established on demand anywhere across the headquarters as well as sub-units, facilitating expansion while reducing delay. By building a high-performance full wireless 5G+Wi-Fi+IoT access network for customers, H3C drives the further integration of wireless and IoT, strengthening network security and control of the IoT terminal, while enabling convergence between the intelligent campus networks and data center products.
When it comes to security, H3C has adopted a zero trust model as the means to enhance active security capabilities while protecting enterprises from cyber attacks. By virtue of the model, the company's full-stack architecture enhanced by reliable active security features ensures the trustworthiness of network control and cloud-based operations. Thanks to its proven practices in terms of maximizing the synergy of its network, security and software businesses in tandem with the support of the AI Strategy Risk Control Center, H3C enables the capability for clients to quickly build a smart and safe campus network backed by active security features.
In addition to a high-performing network system, organizations also need an easy-to-control and simplified network. By leveraging the AD-NET application designed within the framework of its All-in-One strategy, H3C makes it possible to significantly streamline the deployment process. As a result, organizations can consolidate the orchestration of their wired, wireless and passive optical networks while benefiting from minimized maintenance. By reducing the need for additional equipment, configurations, interfaces and operations, H3C's customers are now able to reduce their time to market.
The five capabilities of intelligence, ultra-width, integration, credibility, and minimalism are the essence of H3C's intelligently connected network, and are also the cornerstone for responding to and promoting the "New infrastructure" initiative.