H3C and China Unicom Sichuan Join Hands to Promote Cloud Transformation of Guangyuan Fourth People's Hospital
10-08-2020
As a trusted core partner of carriers, H3C relies on the "Digital Brain Project 2020" to promote 5G network innovation and industry integration to expand the value of 5G and help carriers discover new growth channels.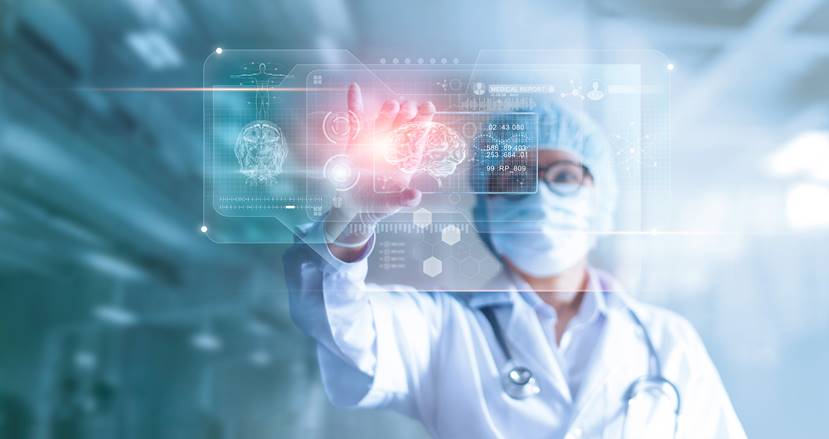 H3C joins hands with China Unicom Sichuan to help Guangyuan Fourth People's Hospital (also known as Guangyuan Mental Health Center) in the implementation of smart healthcare and online healthcare. Under this project, a medical cloud platform is built in an innovative cooperation mode, which thereby brings the upgrade of the hospital's digital system and the simplification of management. Moreover, collaborative sharing of medical data of the hospital and other hospitals across the region can be achieved, which helps accelerate its digital transformation.
Guangyuan Fourth People's Hospital is a national 3A-grade hospital, covering an area of 80 acres in which business buildings occupy 80,000 square meters in Sichuan Province. The hospital receives an annual average of more than 400,000 outpatient visits and the number is still increasing. Guangyuan Fourth People's Hospital attaches great importance not only to quality of medical care, but also to the upgrade of information technology. It aims to transform into a smart cloud hospital through the construction of a smart cloud platform to achieve the digitalization of medical equipment and the interconnection of business and data, in a bid to accelerate smart healthcare.
Having undertook dedicated research and planning, H3C and China Unicom Sichuan jointly provided a full range of medical cloud solutions for Guangyuan Fourth People's Hospital. The exclusive medical private cloud architecture is built in a "substitute renting for construction" mode, thereby maximizing the integration of resources, improving the utilization of resources, and achieving 57% of cost saving of server deployment.
In addition, the dual-data center architecture and the 24/7 O&M services ensure efficient and safe operation of the system, and fulfill the requirements of rapid launch of business and the reduction of O&M costs.
With the deployment, the medical cloud platform has significantly reduced TCO of the hospital's digital platform, and further alleviated the Q&M pressure on the medical information system. In terms of business, the medical cloud enables data sharing of various business systems across the hospital and the interconnection of medical data across the region, which therefore provides a basic platform for data mining and scientific research.
Furthermore, the medical cloud solution brings a more agile business innovation model, and facilitates innovative applications such as telemedicine, Internet hospitals, and multi-party consultation. Ultimately, it turns out that the solution optimizes and improves the experience of patients in all aspects including medical consultation, disease diagnosis, appointment registration, and hospital navigation.
H3C will work closely with carriers to drive the steady development of basic telecommunications services through cloud-based implementation of high-end industries, and enhance the depth and level of cooperation with governments and enterprises in the future. It will create more innovative and valuable solutions for customers in the medical, government, education, transportation, industrial Internet and other industries to help them realize digital transformation.