H3C and China Mobile Hangzhou Jointly Build Indoor 5G Solution for Industrial Internet
04-08-2020
H3C and China Mobile Hangzhou recently completed a test verification of an indoor 5G solution for industrial Internet in Hangzhou, in which H3C's 5G cloud small cell solution played a vital role.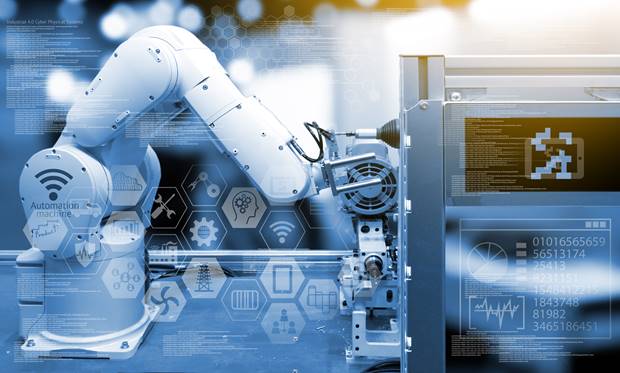 The high bandwidth, low latency and broad connection of the 5G cloud small cell solution helped lower the threshold of the application of advanced technologies in industrial production, which offered high quality communication guarantee for highly modular and flexible manufacturing systems, making possible the digital workshops facilitated by both 5G and industrial Internet.
AGV is a relatively mature tool in the smart manufacturing sector that has clear application scenarios. It can effectively improve the operational efficiency of factories as well as the automation and intelligentization of production lines and logistics.
H3C and China Mobile Hangzhou, exploiting the broad network coverage, low latency and high reliability of 5G cloud small cell solution, realized real-time dispatching and usage of AGVs in different sections such as warehouses and production areas.
Besides, H3C and China Mobile Hangzhou also made AR glasses an efficient helper for factory inspectors. During the test verification, the H3C 5G cloud small cell solution transmitted multi-channel AR images at a speed of 100Mbps, way more faster than the 4G networks which transmit only dozens of megabytes of data per second, and the data were integrated in the factory's private cloud with those sampled on industrial IoT platforms, which enabled inspectors to grasp more comprehensive information in device testing and troubleshooting.
When malfunctions happen, inspectors can also promptly spot fault points and efficiently handle the errors with AR classes, which will largely improve the stability of manufacturing and guarantee the continuation of business.
Since H3C and China Mobile Hangzhou signed a strategic cooperation agreement last year, they have achieved fruitful and remarkable results. The indoor 5G solution for industrial Internet they jointly built this time is expected to be first applied in Zhejiang's manufacturing enterprises.
As a reliable partner of carriers, H3C has conducted in-depth strategic cooperation with China Mobile Hangzhou in cloud computing, DICT ecology, government-enterprise business expansion and information services. Fruitful results have been achieved.
Relying on their innovation capability and the leading position in industrial transformation, H3C and China Mobile Hangzhou will keep exploring the future innovation of 5G technology, accelerate the commercial application of 5G in vertical industries, and lead the integration of smart technologies, so as to build a bedrock for the development of China's digital economy.