H3C Won China Mobile's Cloud Resource Pool Bid
29-05-2020
H3C recently won the bidding for China Mobile's centralized cloud resource pool construction project for 2019 (Phase II). Having passed China Mobile's stringent testing requirements, H3C UniStor X10000 G3 series successfully acquired the second largest share of 30% for the bid on this procurement project of distributed block-level storage. H3C will use its solution to deploy China Mobile's cloud resource pool, thus greatly facilitating its construction.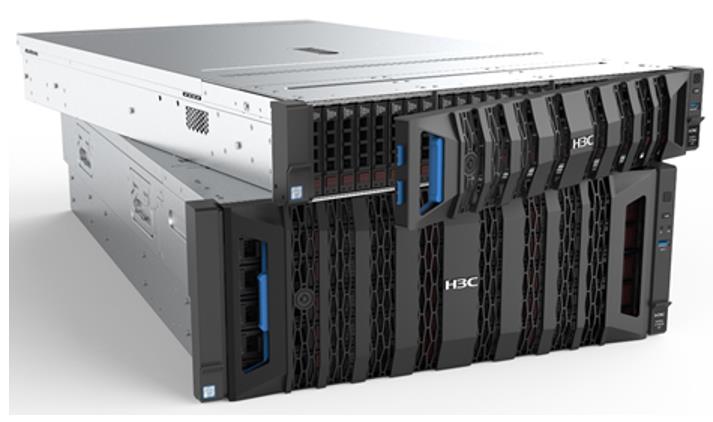 H3C UniStor X10000 G3 unified, distributed storage
5G will open a huge market and provide booming business opportunities for carriers in network cloud construction. As a national top level project, the accomplishment of the network cloud construction project will play a pivotal role in supporting China Mobile's 5G core network. The winning bidder H3C UniStor X10000 G3 unified, distributed storage featured a fully distributed block-level storage system, and a full data lifecycle management, which can completely meet the carrier-class requirements. In addition, it also supports linear expansion in both storage scale and performance by simply adding new resources. Overall based on the features, H3C UniStor X10000 G3 storage has become an intelligent storage platform with the capability of storing and managing mass data in the Cloud Era. This bid winning shows that H3C's self-developed distributed storage has taken another step forward in the core business system of Top carriers.
H3C, a leader in carrier-grade solutions and a valued and trusted partner, is committed to providing carriers with open and flexible 5G products and solutions, and hence reaching in-depth cooperation with them on the construction of private cloud and 5G networks. So far, it has made major breakthroughs in severs, switches, distributed storage and DC-SDN solutions. Adhering to the Intelligence Strategy, H3C will continue to empower carriers to build an open ecosystem as well as all industries to better tackle opportunities and challenges for successful digital transformations.