H3C Launches New Generation of Intelligent Campus Networks
24-04-2020
On April 23, at the Session "Interconnectivity -User-Centric Network and Consistent Experience" held during NAVIGATE 2020, H3C introduced a line of network products for a new generation of campus networks, demonstrating its latest progress in promoting pan-campus networking's intelligent evolution.
In the era of Intelligence of Everything, emerging intelligent terminals poses new challenges to campus network planning and deployment. There are several key goals and tasks facing campus network development, including providing means for achieving efficient network management for increasingly complicated and diversified networks, obtaining rapid online services, increasing service integration, scenarios and architectures, and providing safe and reliable management.
Leveraging Four Strengthens of Intelligent Campus Networks
Yang Haijun, General Manager of Network Product Line Overall Planning of H3C, said at the forum that through leveraging four features of intelligent campus networks - Ultra-Broad, Extremely Simple, Reliable and Converged - H3C is helping enterprises accelerate their digital revolution through end-to-end solutions built on four levels: perception, networking, control and application.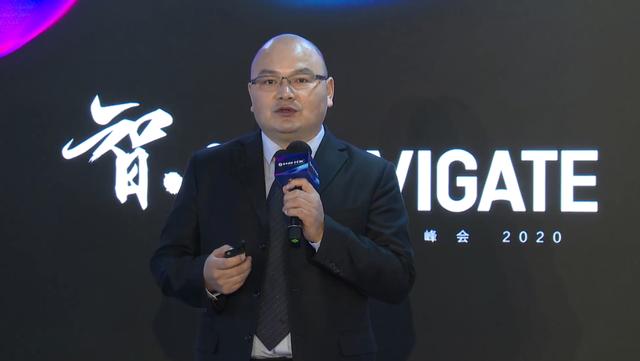 Yang Haijun, General Manager of Network Product Line Overall Planning of H3C
With the deployment of the Internet of Things (IoT), the transport layer of campus networks achieves ultra-wide terminal connection through fully-standard, pan-wireless connection capability, a more open mode of connectivity and more comprehensive connection protocols.
To illustrate, ultra-high bandwidth network carrying capacity is achieved through a multi-rate backbone carrier network, all-wireless Wi-Fi 6 access, and hybrid full-network IPv4 and IPv6 access. Quick service provision is made possible through deployment and management of a minimal campus network, while an end-to-end network security system is constructed using a "three-in-one" system. The system comprises trusted terminal control, trusted network control and trusted cloud enabling, which allows trusted and controllable management of this network. In terms of integration, a variety of enterprise services are supported via product integration and scenario integration, releasing the potential of such intelligent campus networks to the maximum extent.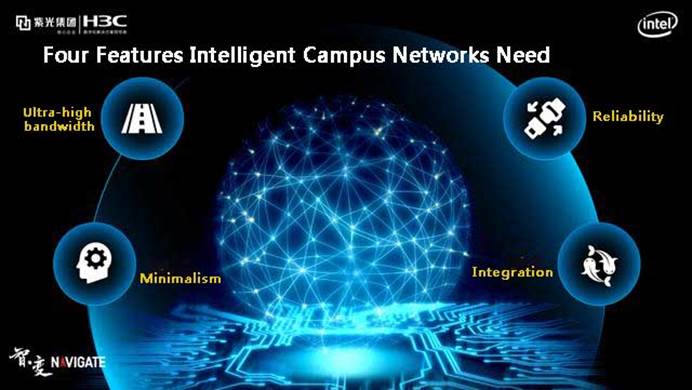 Evolution of Intelligent Campus Networks
Earlier in 2016, H3C launched the Application-driven Campus (AD-Campus) solution, combined with the SDN technology. Through adoption of VXLAN-based virtual network technology, it introduced innovative changes in IP address allocation, enabling the binding of username with IP address for the first time in the industry.
The AD-NET 5.0 intelligent network solution was released in 2019 to coincide with the arrival of the era of Network Intelligence and introduced the Seer Network Architecture (SNA) core technology architecture to provide full-service, whole-domain and full life-cycle intelligent networking. While at this year's summit, H3C demonstrated a new generation of AD-NET solutions. The new generation of AD-NET solutions showcases four features — network self-diagnosis, automatic fault isolation, minimal deployment, and minimal O&M, and at the same time covers three major scenarios of data center, campus and wide area networking.
H3C will continue to promote cooperation along the industrial chain, enable the construction of intelligent campus networks by users in various industries, and facilitate service modification to promote the digital revolution across all industries.