H3C Releases Seven New Wi-Fi 6 Products
24-04-2020
At the session of Interconnectivity Wi-Fi 6 at NAVIGATE 2020 on April 23, H3C released seven new Wi-Fi 6 products as a broad product portfolio for promoting the digital transformation of all industries, and fully addressing all-scenario challenge.
In the era of Intelligence of Everything, terminals are experiencing explosive growth, which generates massive data and imposes new demands on network speeds, latency and reliability. Under the background, wireless local area networks(WLAN) will play a crucial support role in network construction.
Seven New Series Products, Full Support for High-quality Wireless Networking
The flagship product WA6638i launched at this event, achieving top rate of up to 10.75Gbps, and can simultaneously connect to the maximum number of users, at 1,536, with industry-topping 16 streams. Compared with the last generation Wi-Fi 5 products, WA6638i has seen an increase of 358% in performance and 200% in capacity.
Technological upgrade unlocks new potential for connectivity. To address the need for ultra-low network latency under high-speed mobility scenarios in rail transport industry, H3C has launched two products — WA6628X and WA6628E-T. Relying on the innovative Mobile Link Switch Protocol (MLSP), the two devices achieve ultra-low latency (< 10 ms) and packet loss rates (< 0.1%), thus providing high-speed, stable wireless network for trains in high-speed mobility scenarios.
Besides high-speed mobility scenario in rail transport sector, new products launched at the event support all scenarios (indoor and outdoor) which include stadiums, libraries, meeting rooms, office halls, hotels, pipe racks, and so forth.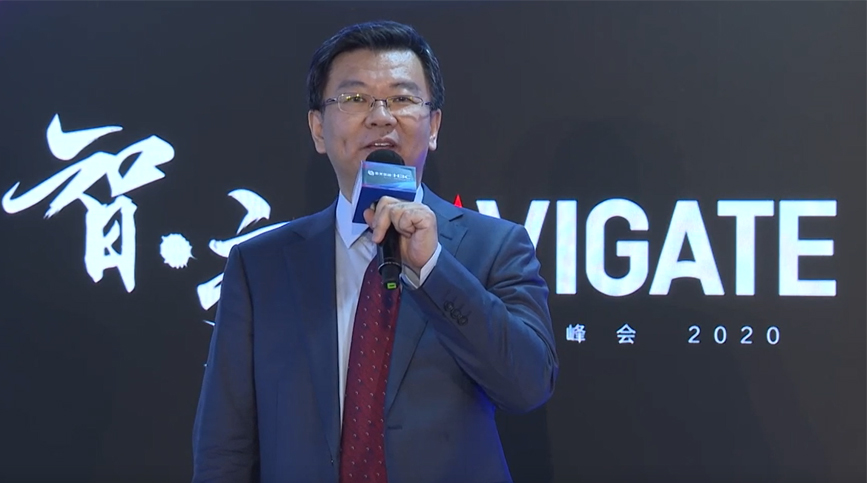 Liu Yiping, the Vice President of Network Product Line of H3C
Self-developed Cutting-edge Technology Facilitates Network Revolution
H3C has 17 years of experience with a profound accumulation in the wireless field. Earlier in August 2017, H3C released Wi-Fi 6 Access Point (AP), the WA6528, which was the first ever in the world. In 2019, a total of 11 Wi-Fi 6 products were launched altogether. While this year, H3C continues to promote wireless industry development through technological innovation by launching a batch of new Wi-Fi 6 products. While following the Wi-Fi 6 standard protocol, H3C also introduced self-developed, cutting-edge Wi-Fi 6 eXtreme enhancement technology, which has further increased the performance in AP.
Extreme Industrial Design Aesthetics
H3C constantly pushes the limits of hardware design and pursues a balance between performance and aesthetics, making its products many-time winners of the international Red Dot Design Award. This time, the new Wi-Fi 6 products broke through traditional manufacturing technology. Through redesigns of their AP dissipation systems based on airflows modeled in a simulated "Wind Tunnel", maximizing internal space, minimizing product volume and permitting ultra-thin design, the products are enabled to perfectly integrate with the environment and provide users with the surging power of Wi-Fi 6.
To better embrace the Era of Intelligence, H3C has initiated the "AI in ALL" intelligent strategy, aiming to make products and solutions more intelligent, and help users achieve greater intelligence in their business and operations. At the same time, H3C also launched the brand-new "Digital Brain Project 2020" to enhance each key component of its digital brain's component modules through comprehensive integration of AI capabilities.
In the future, H3C will continue to enhance its strength in innovation in intelligent connectivity such as wireless and IoT, and lead the evolution of networking towards intelligence with its "Intelligent Connectivity" strategy, therefore laying a strengthened foundation for the digital transformation of all industries.