The reform of tax collection and administration is not only a project expected by taxpayers, but also an institutional improvement for national governance modernization, and also a major measure to promote the tax modernization in the new development stage. In 2021, it was proposed to advance comprehensive digital upgrade and intelligent reform of tax collection and administration, constantly optimize the building of tax big data cloud platform, strengthen big data analysis for smart tax, and deepen the application of big data in economic operation research and social management in Opinions on Further Deepening the Reform of Tax Collection and Administration issued by the General Office of the CPC Central Committee and the General Office of the State Council.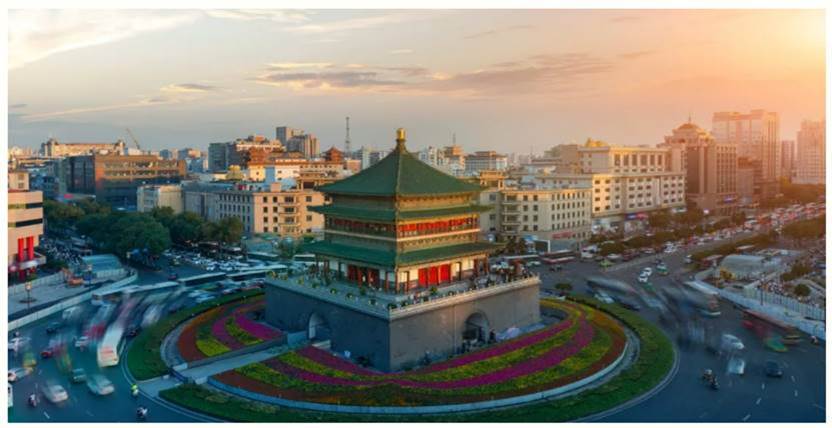 In Shaanxi, through the integration and optimization of the original data-managed tax platform and data analysis, supervision, and application platform, Shaanxi Provincial Tax Service, State Taxation Administration, works with H3C, the subsidiary of Tsinghua Unigroup, to build a "tax big data cloud comprehensive application platform", establish a "big platform" support system by "relying on Golden Tax Phase III system on the basis of big data, and taking cloud-enabling as the means and artificial intelligence as the direction", and provide various data products and services to help with the innovation and arrangement of Shaanxi smart tax and ensure steady and sustainable economic development.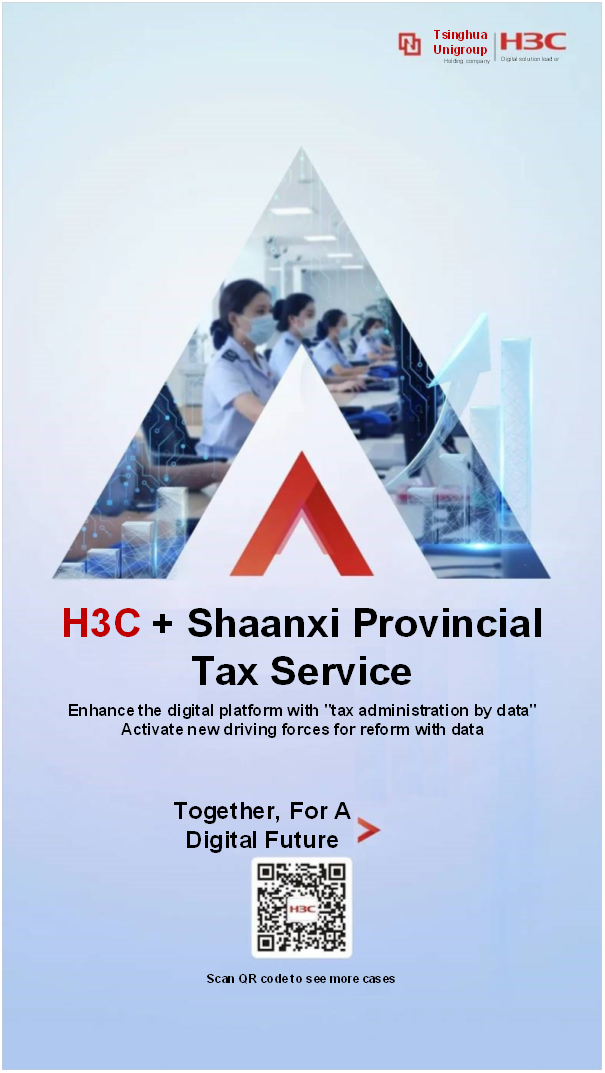 Combination of "cloud and data"
Building a digital platform for tax reform
According to the demand of digital upgrade and the deployment plan of future business development of Shaanxi Provincial Tax Service, H3C works with its partners to create a complete set of big data cloud platform construction plan, aiming to build the new "big platform" support system, bring the benefits of big data value-added services on the cloud into full play, establish a unified data resource pool, implement the capitalized management, panoramic display, and comprehensive management of data, let the data truly serve tax administration, and build a new tax collection and administration model powered by big data and an excellent nationwide brand of "data-managed tax" with Shaanxi characteristics through the integration of original platforms.
In the IaaS layer, H3C builds an efficient and reliable digital infrastructure platform with excellent products and devices in the industry such as servers, providing diversified services such as elastic cloud server, image service, and cloud hard disk service for Shaanxi Provincial Tax Service.
In the PaaS layer, H3C, with its strength in digital resource control and data governance, builds an innovative platform with cloud-native capabilities such as the container service, application management, and microservices, so as to allow for the full life cycle management of the application, provide a series of distributed cloud service catalogs with micro-service management capabilities and rich content, and efficiently promote the digital transformation of tax business.
To build a big data platform, H3C integrates the MPP database cluster and Hadoop platform, uses big data processing technologies such as column-oriented storage and intelligent indexing, and provides unified management solutions.
On-cloud innovation
Boosting the modernization of tax administration
Based on deep integration of innovative technologies, H3C implements the fully virtualization of cloud center network and security resources, which can be automatically arranged and allocated according to services and demands. Moreover, H3C carries out customized development based on the open source framework to support tens of thousands of servers in a cluster, enabling the later expansion of resources for Shaanxi Provincial Tax Service. H3C also allows the integrated cloud platform of tax big data to have unified O&M capabilities to implement unified supervision of the digital infrastructure status of different business systems through visually graphical display to avoid low O&M efficiency caused by maintaining servers, networks, security, and storage separately.
In the future, the "tax big data cloud comprehensive application platform" will lay a foundation for data sharing in Shaanxi tax system, implement efficient data flow, promote coordinated management and service of tax business, and comprehensively advance digital upgrade and intelligent reform. This will help tax big data to play its role in promoting social and economic development, carry out the deep conjoint analysis on economic operation, and effectively improve the ability of tax modernization governance in Shaanxi Province.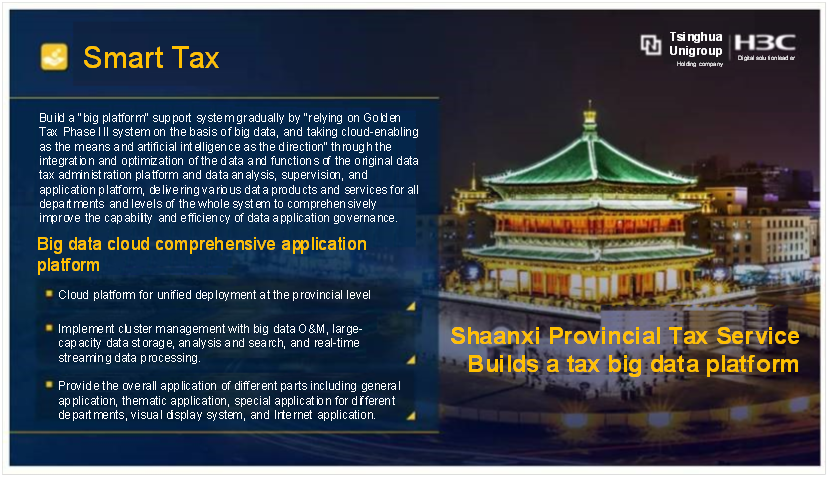 Finance and tax are the foundation and important pillar of national governance, and tax is an important part of China's governance system. As an important participant of smart tax, based on its understanding in tax digital system planning and construction, H3C will continue to assist in the digital transformation of more tax departments with the comprehensive strength of "digital brain", help with the in-depth development of "smart tax", and start a new journey of promoting the modernization of tax administration with high quality in the new era.