H3C Won Largest Router Bid Package of China Mobile High-end Router and Switch Centralized Procurement Project
10-12-2019
Recently, H3C has won the largest router bid package of China Mobile's 2019-2020 high-end router and switch centralized procurement project. It will provide China Mobile with more than 1,660 high-end router products. This is the eighth time that H3C wins China Mobile's high-end router centralized procurement project. It has successfully entered various levels of China Mobile's network on a large scale in this project. The bid winning and implementation of this project will lay a solid foundation for the deeper cooperation betweenH3C and China Mobile.
With the arrival of the 5G era, carriers are set to begin a new wave of large scale construction and expansion of backbone carrier networks. Rich scenario-based applications of 5G have also generated strong market demand for high-end routers. At present, H3C high-end routers have served China Mobile CR, Core Network, IDC network gateway, MDCN network and other scenarios, becoming one of the main equipment suppliers of China Mobile Core Network. As China Mobile fully starts 5G construction, the high-end router CR16000 won by H3C will be applied to the construction of 5G core network and data forwarding network, which means that the high-end router launched by H3C will be applied to China Mobile's 5G scenarios on a large scale and contribute to its 5G construction.
High-end products are the embodiment of a manufacturer's comprehensive strength and core competency. In terms of high-end router products, H3C adheres to the tradition of maintaining a carrier-grade reliability by adopting the redundancy backup method to all important components, making the reliability reach 99.999%. Comware owns the independent intellectual property rights, and provides comprehensive function via converging MPLS, QoS, Traffic Engineering, Multicast VPN, manageability, etc. Combined with the innovative fully distributed NP/multi-core architecture system, H3C routers realize the organic combination of service flexibility and high-performance hardware forwarding. With advanced architecture, strong performance, and stable and reliable capability, H3C CR16000 series products pass the China Mobile high-end router test and meet the needs of China Mobile in future network construction.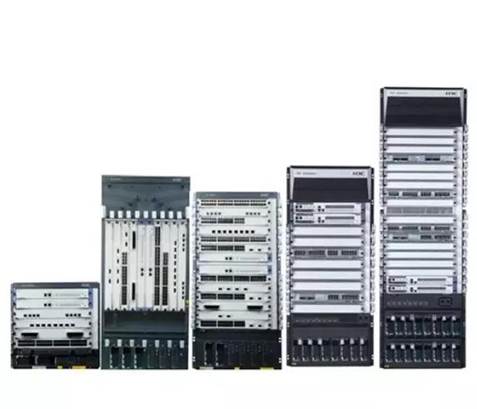 H3C is committed to becoming a valuable partner of carriers in the 5G era. It will work together with carriers to promote 5G network construction of Cloud Network Convergence. It also actively promotes 5G network hardware white box, interface openness, software open source and network intelligence while providing key network devices to core routers so as to build more efficient and reliable 5G network and promote its wide applications in different industries.