The Indigenous Mission Critical Server H3C UniServer R8900 G3 Launched
20-04-2019
Today, the IT Infrastructure Sub-forum of NAVIGATE 2019 themed "IT Reform in Digitalization" was held in Chongqing. On theforum, H3C has launched its new generation of H3C UniServer R8900 G3, an indigenous 8-way mission critical server. With its high performance, reliability and scalability, H3C UniServer R8900 G3 that once won Red Dot Award during its closed beta test gained popularity among the partners and users on the site.
Since the digital age dawns, users' mass data and demands for high performance have grown exponentially, posing even more stringent requirements on IT infrastructure. H3C UniServer R8900 G3, based on next generation processor and excellent architecture design, is not only highly capable of processing, but also enhanced in all aspects such as storage capacity, network performance, scalability and stability. Equipped with this platform, enterprises are able to handle multiple heavy workloads, including kernel database, high-performance fat nodes, memory computing, heavy computing load, virtualization environment and other application scenarios.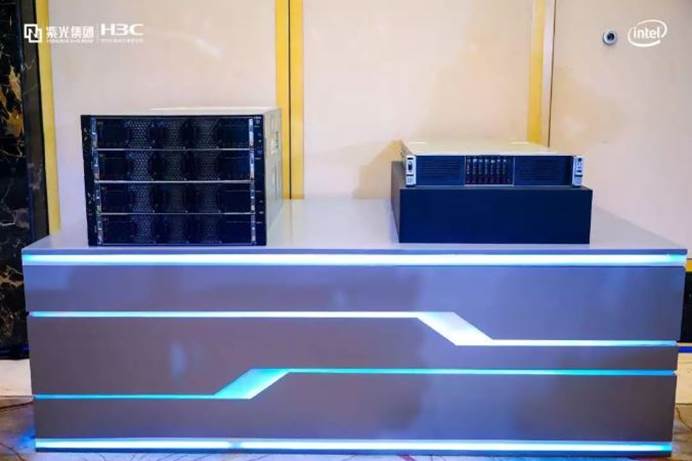 Outstanding performance: UniServer R8900 G3, carrying Intel's latest generation of processor with its memory capacity up to 12 TB and based on 8 full-width GPUs, can provide the industry-wide highest eight-way stand-alone floating-point computing power. Its on-chip SLOM supports two 25G high-speed Internet ports and NCSI, enabling non-blocking network interconnection. Its NVMe SSDs, up to 32 in number, solve the last bottleneck in performance, i.e. the local I/O, setting the performance completely free of restraints.
Stability and reliability:. UniServer R8900 G3 with full interconnect architecture redundancy for high reliability. By means of TCM trusted cryptography module and state-owned cryptographic methods, it can carry out crypto-operation for a dependable computing platform and safeguard the security of users' data at a deep level. Through the application of more than 70 advanced RAS 2.0 features, the product can provide guarantee for core operation system. Abundant radiation space, unified temperature monitoring and 12 hot-plug high-performance dual-rotor intelligent speed-adjustable fans constitute the most luxurious lineup of the system temperature control, ensuring reliability to its full extent and protecting the core operation system well.
Flexible scalability: The full-module design enables the entire platform to have space for vertical scaling. Facing the urgent needs for performance, IOPS and network bandwidth during the development of services, it is no need to replace hardware devices; instead, it can achieve smooth 2- to 8-way vertical upgrading through four modular computing units. Its ultra-large storage capacity supports up to 32 local disks, making itself the industry's only server that supports NVMe SSD+HDD mixed storage solution. Its 28 PCI-E 3.0 slots can ensure the full scalability of network and external I/O. Based on the convenience brought by unified management and one-click upgrade, the operation and maintenance cost is greatly reduced.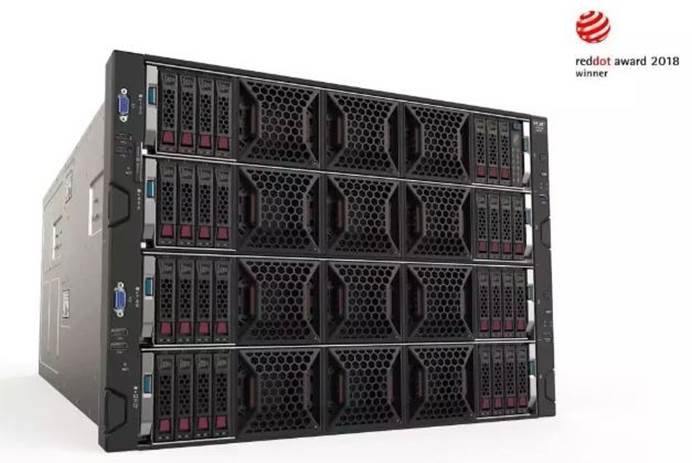 In addition, H3C UniServer R8900 G3 also delivers great performance in big data analysis, high-performance computation, enterprise ERP system, online trading OLTP, online analysis OLAP and other application scenarios. And its life-cycle management can reduce users' TCO, meeting with wide approval.