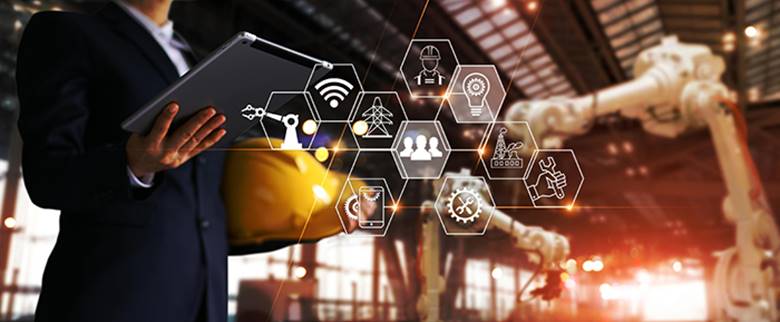 With industry 4.0 already at our shores, digital transformation has become the top priority of every enterprises in becoming future ready. Smart manufacturing is an essential component that should not be neglected in preparation for the industrial revolution. Today, Smart manufacturing is a powerful disruptive tool with the potential to provide a seamless manufacturing journey. Enterprises that are not upgrading their technology and adopting new processes could be left behind.
Smart Manufacturing as offered by H3C is a comprehensive solution to provide a seamless manufacturing journey for enterprises. In a recent event co-hosted by H3C, titled Smart Factory, participant companies and industry players shared their learnings and solutions in Malaysia. Notable participant companies sharing their knowledge were Cloopen, a company dedicated to intelligent communication cloud service; Weaver Network Technology, a company that provides enterprise application, web-based information management software as well as e-commerce solutions and China Mobile International.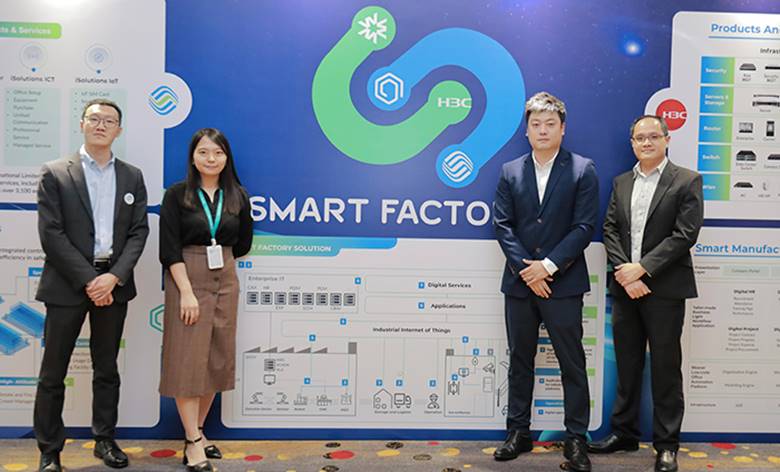 Speakers at the Smart Factory event in Kuala Lumpur. (L-R) Zhong Yu, Senior Solution & Project Specialist at China International Mobile, Joey Chan, Sales of Asia Pacific at Cloopen, Frank Jiang, Director of Sales APAC at Weaver, and Bruce Lee, Industry Consultant at H3C.
The key benefit of smart manufacturing is that it eradicates machinery downtime by automatically locating the source of the error or problem in factory machinery. It utilizes a combination of various latest technologies and digital solutions which help in optimizing the entire manufacturing process. Some of the prominent solutions in smart manufacturing offered by H3C include Artificial intelligence; Blockchain in manufacturing; Internet of Things (IoT) and Cyber security.
Another element of smart manufacturing is predictive analytics. Predictive analytics can improve network reliability by using machine learning algorithms to identify patterns in network performance data. By analyzing historical data, these algorithms can learn to predict when machinery performance is likely to degrade or when potential issues are likely to occur. The technology can then proactively address these issues before they cause network downtime or impact business output.
Leveraging the Internet of Things (IoT) can also help improve operational efficiency. By deploying sensors and other IoT devices, enterprises can monitor network equipment and other assets in real-time, enabling proactive maintenance and reducing the risk of equipment failure. For example, IoT devices can monitor usage of machinery, allowing enterprises to adjust their capacity in real-time to meet changing demand. At the same time, IoT can monitor power usages, enabling enterprises to optimize energy consumption and reduce costs.
With H3C's wealth of experience and mature range of solutions in IT/OT (information technology/operational technology), H3C provides a smart manufacturing solution for all relevant industries that rely on machinery and lays solid foundation for customized production for factories.