Pakistani Delegation Visits H3C Beijing Headquarters
23-10-2019
On October 22, Pakistani delegation led by Chaudhry Fawad Hussain, Minister of Science and Technology visited H3C Beijing headquarters. Gary Huang, SVP of H3C, Wang Chen, Vice President of the International Business Department of H3C and others attended the event. The two sides carried out in-depth exchanges on H3C's planning in Pakistan and potential areas of cooperation.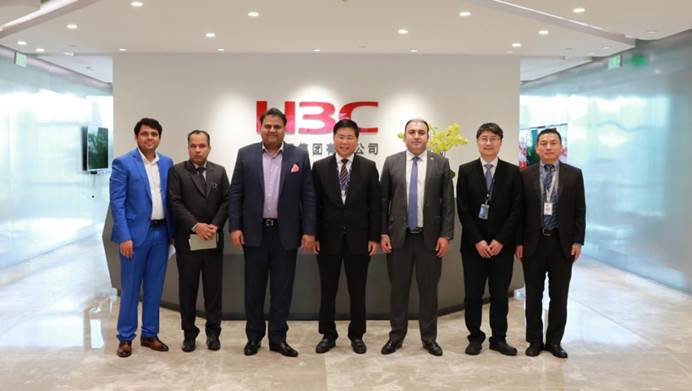 Pakistani Delegation Visits H3C Beijing Headquarters
Mr. Hussain and delegation visited the H3C's Innovation Experience Center in Beijing and learned about H3C as a provider of a full portfolio of Digital Infrastructure products, spanning across compute, storage, networking, security and related domains.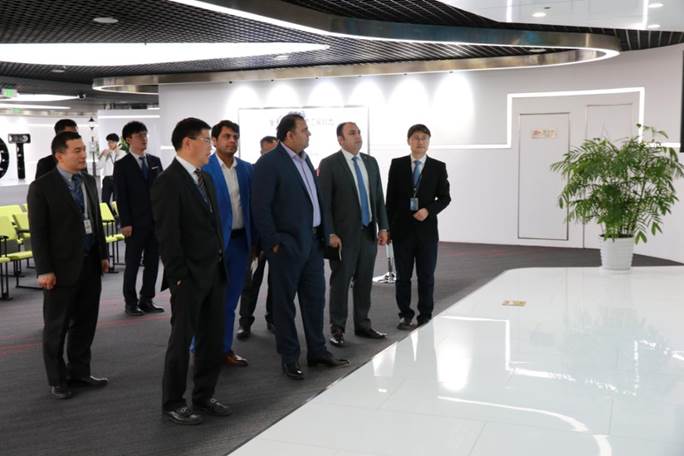 Mr. Hussain and the delegation visiting the H3C's Innovation Experience Center
Mr. Hussain spoke highly of H3C's innovation capability and creative measures in promoting the implementation of intelligent education and the development of intelligent energy industry. Then followed the discussion of H3C's strategy for the development in Pakistan, and Mr. Gary Huang said, "As a country bordering China, Pakistan is among the countries where H3C's first overseas branches were established. Apart from ICT infrastructure construction, we are expecting to establish partnership with Pakistani companies on a broader basis and an integrated system for the development of the industry, to help Pakistan better prepare for the challenges arising in the process of digital transformation."
And Mr. Hussain considered skilled technicians are the major force driving the industry forward, and counted on H3C with abundant domestic experience to provide Pakistan with technical workforce for a sustainable development of the digital ecosystem in the country. In this respect, H3C University, with the support of H3C's strong innovation capability and 34-year practice in the industry, has formed a comprehensive system of training digital talent for enterprises and facilitating college-enterprise cooperation, mitigating the pressure caused by the urgent demand for digital talent of the digital economy.
H3C will collaborate closely and innovatively with its eco-system partners on smart applications and carry out the Digital Brain Project to support its overseas customers, so as to contribute to global digital transformation.