Defining the Future of Intelligent Storage: H3C Attends the 2019 Flash Memory World
22-08-2019
A few days ago, together with the global leading storage solution provider Western Digital Corp (WDC), H3C attended the 2019 Flash Memory World held in Hangzhou. On this event, besides joint demonstration of a complete array of storage products equipped with new-generation storage components, H3C and WDC also shared their insights with thousands of users and industry guests on the development trends of storage in an intelligent era.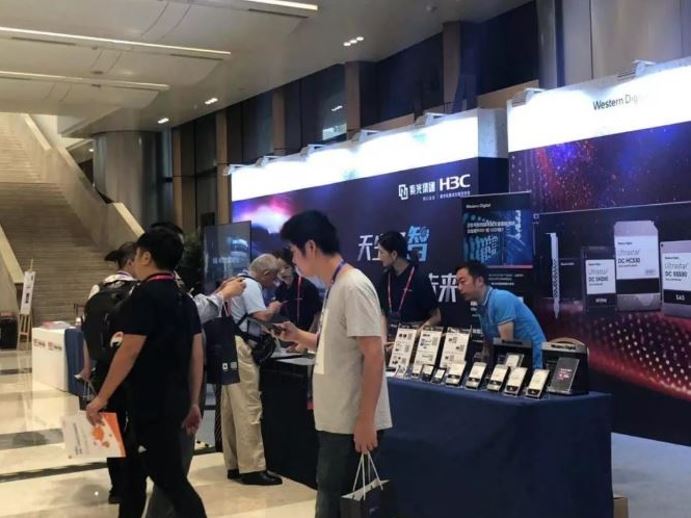 H3C and WDC attend the 2019 Flash Memory World.
Planning intelligent evolution in the digital era
In the face of great opportunities of digital transformation, the entity world is forging ahead toward digitalization in an all-round manner with ultra-high speed. In the well-established huge digital space, intelligent transformation is in full swing. As the core of both digitalization and intelligent transformation, the value of data hits an all-time high. This means not only more and more data will be generated by enterprise users, but also indicates that there will be more demands for applying data to production and management.
Therefore, the new-generation storage devices should not only provide massive storage space but also ensure proper connection between data applications without compromising the reliability.
To satisfy this requirement, H3C developed the new-generation Primera intelligent storage system for guaranteeing key services. On this event, H3C demonstrated this product. As the first work in the new storage era, Primera integrates the flash memory technique, all-NVMe storage protocol, and AI and finds a balance among performance, availability, and usability. The application of AI in particular, is the largest highlight of Primera.
Based on decades' experience in enterprise applications and IT infrastructure construction, H3C found that the core storage should interconnect with hundreds of possible configurations but over 90% traditional storage problems found their causes at the application layer above storage. Therefore, to address the issue absolutely, the storage system must be capable of perceiving applications. This is also what the Primera system aims at in AI application.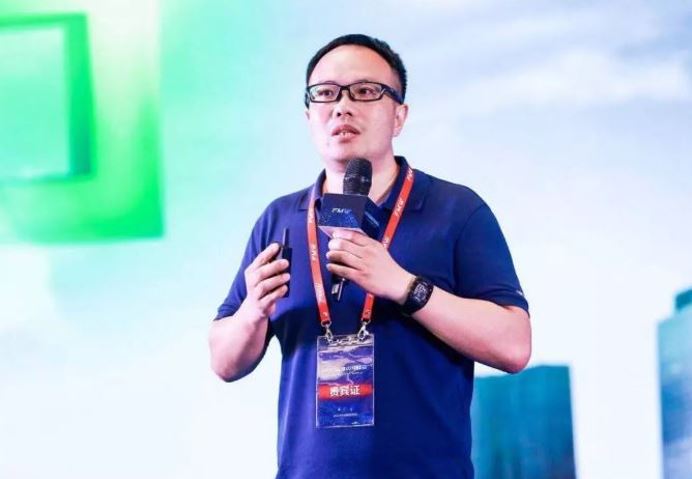 The storage product director of H3C, Zhang Ying, gives a speech.
According to Zhang Ying, by perceiving layers above the storage layer, including the networks, servers, and virtual layer, Primera is capable of perceiving the system structure and usage characteristics of users' applications. This allows Primera to deliver more efficient performance monitoring, analysis, and optimization, and provide users with feasible loading plans and application migration plans. In this way, Primera not only provides powerful performance but also enhances usability of the storage system, as well as reduces the TCO of devices or even the entire IT system.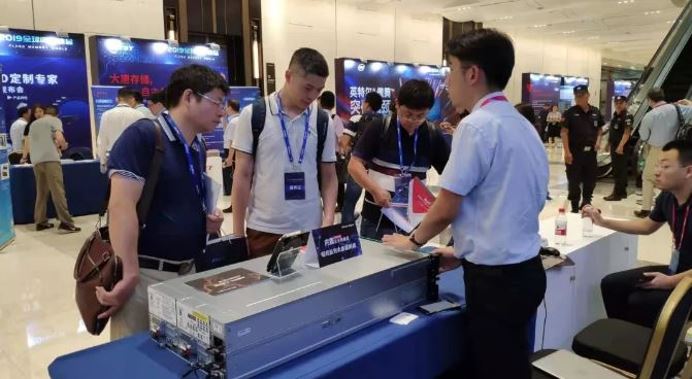 H3C exhibits main products, such as Nimble and SimpliVity, covering users' requirements in applications such as super integration and all-flash array.
Besides Primera targeting at core storage, H3C is also proactively promoting the comprehensive intelligent transformation of storage devices. Currently, H3C has applied the widely-verified InfoSight intelligent O&M system to multiple storage systems including Nimble and 3PAR, helping removing automatic O&M and troubleshooting problems experienced by users' storage systems.