MWC19 Shanghai | H3C Launches 5G Convergence Solution Leading the Development of 5G Converged Scenarios
26-06-2019
On June 26, during MWC19Shanghai, H3C has successfully held a digital innovation and practice summit on the theme of "Shaping the Smart Future with 5G Converged Scenarios". This summit witnessed H3C's official launched of "5G Converged Solutions", thus ushering in a new chapter of the deep integration of 5G and the industries driven by H3C Digital Brain Project in the new 5G era.
Key to a successful future
H3C focuses on the application value of 5G
According to Morgan Stanley, in 2030, the major 5G application scenarios, including telemedicine, industrial automation, fixed wireless broadband and smart cities , will bring about an incremental market generating RMB 1 trillion a year, but the huge market space does not mean an absolute opportunity to succeed in 5G. At the summit, Shouwen Bi, President of the Networking Product Department and Vice President of H3C, stressed that "how to effectively realize the deep integration of 5G technology and industrial scenarios is the key to the commercial success of 5G."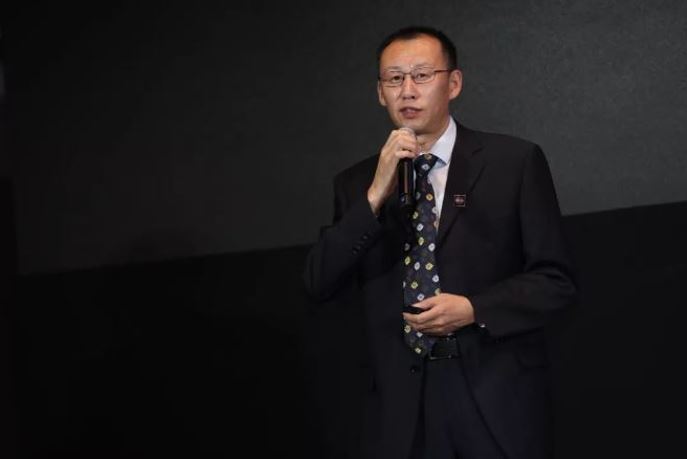 Shouwen Bi, President of Networking Product Department and Vice President of H3C, is releasing the 5G converged solutions
As a valuable partner of the carriers in the 5G era, H3C centered on the core demands of different industries and adopted the fully cloud based concept to actively promote the integration of telecom business and government and enterprise business, as well as the overall integration of platforms and ecosystems in its "5G Converged Solutions" launched this time. "The significance of integration lies in the synergy of resources and channels in different dimensions, and the deep integration of 5G technology and different industries will more effectively give play to the development potential of the industries. What converged solution brings about is not only efficiency, but also commercial value," said Mr. Bi.
From technology to scenarios
H3C carries out "deep integration" in every aspect
At the NAVIGATE 2019, H3C unveiled its Digital Brain Project and announced that 5G networks will play a significant role in the digital transformation of all industries as the 'super nerve'of enterprises' 'digital brains'. The 5G Converged Solutions released this time manifests that the digital brain project has been successfully implemented in the carriers' industry, with a fundamental significance in promoting the deep integration of 5G technology and industries through technology and product innovation.
In terms of such innovation, H3C's 5G converged solutions include a series of open and cloud-based 5G products, and all-round products and solutions covering 5G access networks, carrier networks, edge computing and cloud-based small cells. They assist carriers in effectively reducing network construction costs, promoting the open access to industrial chains and achieve efficient integration of 5G and industrial scenarios. In addition, as the architect of 5G cloud-based networks, H3C relies on its complete cloud product system and a full range of cloud-based components to develop intensive and flexible 5G converged solutions, solving the operation and maintenance problems of 5G networks and activating the upgrading potential to a large degree.
As for industrial scenarios, the 5G converged solutions based on the Digital Brain Project will become an important pivot to support the integration of industrial application scenarios and 5G, and they will be deeply applied in the key industries such as safety, water conservancy, healthcare, education, smart cities, industrial Internet and converged media. Relying on its own accumulative experience and advantages in the industries, H3C will join hands with carriers to construct a valuable cooperation system from aspects of solution and business model innovation.
H3C's 5G converged solutions aims to make 5G technology better benefit industrial development, enhance more efficient collaboration among various scenarios, and promote full cooperation between carrier services and government and enterprise business. These solutions not only represent a new attempt of H3C in opening space for the development of industries, but also provide a more valuable business development model. With the full arrival of the 5G commercial era, H3C will work with more partners to confront the changes and create immeasurable application value of 5G.