A Global Perspective With A Focus on China: H3C announced new strategies for international business
19-04-2019
On April 19th, NAVIGATE 2019, themed "Digital Navigation, Smart Future", was hosted by Tsinghua Unigroup and H3C Group (H3C) in Chongqing. At this event, H3C held an international business forum. Partners and customers from all over the world, experts from research institutions all gathered together to share H3C's views on areas such as product technology, business insights, industry applications and technical services. Meanwhile, H3C officially announced its latest international business vision and strategic planning, in other words, H3C brand is officially used to exband overseas markets, and under the initiative of "The Belt and Road" and other major national strategic planning, it helps the digital development of the economy of all countries. In addition, at the display area, H3C also brought a series of technology products and solutions for overseas markets, and demonstrated the edge, leading and trustworthy international brand image to the international partners at the summit.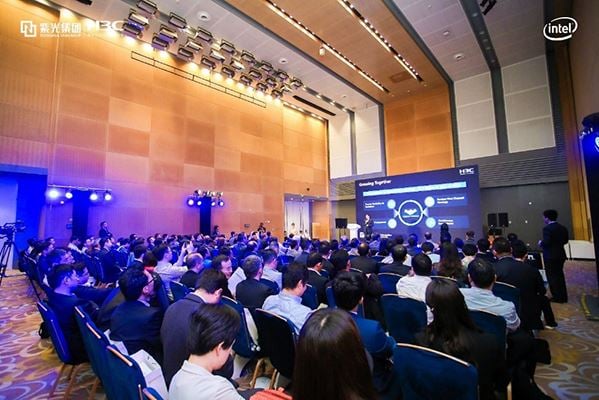 International Business Forum
Insight into the global digital transformation needs, H3C open new overseas markets
According to IDC, at least 50% of global GDP will be digital by 2021, among which China will be 55%. A new technological revolution driven by digital technology will reshape the global economic pattern and business models. Facing the overwhelming wave of this digital transformation, both the Chinese market and overseas markets need industry-wide application-driven solutions in addition to information, communications and technology infrastructures. In this new background, China has become an explorer in leading technological innovation as well as the development of the digital economy. H3C has also accumulated industry-leading technical strengths and abundant successful operating experiences in the process of promoting the digital transformation of Chinese enterprises.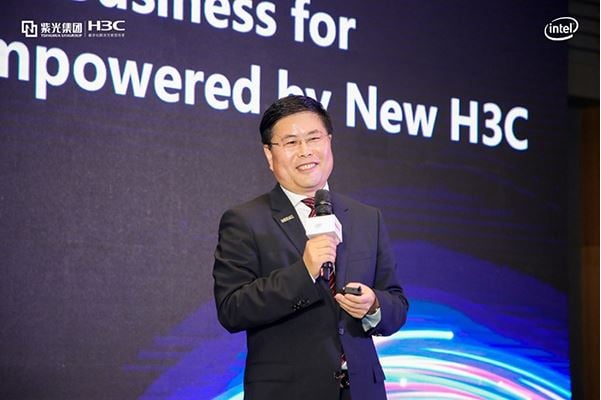 Gary Huang, SVP of H3C Group and president of the International Business deliverd a keynote speech.
H3C a leader in digital solutions. Through continuous research input and industry market development, H3C already has the overall strength of digital infrastructures in computing, storage, networks, security, safety, etc., which enables it to provide solutions for one-stop and comprehensive digital platforms for cloud computing, big data, interconnectivity, information security, new safety and protection, Internet of things (IoT), edge computing, artificial intelligence (AI) and 5G, as well as provide end-to-end technical services. Confronted with the challenge of this digital transformation, many overseas markets are in urgent need of China's experience accumulated in the process of its digital transformation. H3C's deep growth within the Chinese market accounts for its technical strengths and successful experiences. Therefore, this is precisely the right time for H3C to explore overseas markets.
Expanding into seven overseas markets, H3C is revealing its overseas market plans
Since 2019, H3C will accelerate the expansion and coverage of overseas markets under its brand. Through independent channel expansion, with the help of national policy opportunities such as the "The Belt and Road Initiative", it will focus on entering the following seven important overseas markets: Malaysia, Thailand, Indonesia, Pakistan, Russia, Kazakhstan and Japan. H3C will set up overseas branches and work actively with local partners to provide its global clients with digital transformation services. Meanwhile, H3C will actively participate in the "The Belt and Road " project and conduct deliveries to customers along "The Belt and Road", providing them with excellent services.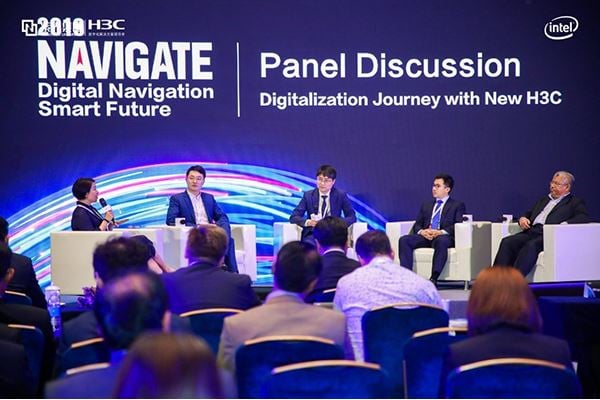 Panel Discussion:Digitalization Journey with H3C
At present, H3C has already established complete business layout in its overseas markets. In addition to its seven branches, H3C has steadily built a sound sales network and service system in its overseas markets. Through cooperation with Independent Software Vendors (ISV) and System Integrators (SI), as well as H3C's channel marketing, H3C's scope of business covers more than 100 countries and regions around the world, with its total number of online operating pieces of equipment worldwide numbering more than 50 million. Its products and services have been recognized by global mainstream customers. At the same time, H3C has more than 2,000 ICT experts and over 8,000 technical service partners. It has also built spare parts centers in nine countries in Asia, Africa and Europe. With its service partners, H3C are able to provide ICT-based full life cycle services for over 20 cities including Tokyo, Singapore, Bangkok and Moscow.
Gary Huang, SVP of H3C Group and president of the International Business Department said, "International business is becoming an important business growth point for H3C, and it is playing a more important role in our overall strategy. We are rooted in the present and focused on the future. Empowering the development of overseas markets with domestic technical strengths and rich operating experiences, gradually consolidating the existing markets and realizing an entrance into the global markets, we are making H3C a truly world renowned brand for science and technology."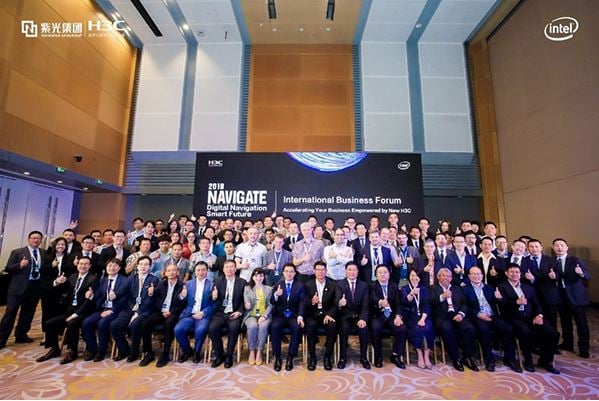 In the future, the overseas markets will become important regions for H3C to achieve future growth. Based on serving global customers, H3C will grow together with its cooperation partners, gradually establish a sound channel partner system, and strive to become the provider of mainstream ICT equipment in regional states and the learder in the area of digital solutions.