On January 21, the 2019 New H3C Group (New H3C) Service Partner Summit themed on "Jointly Shaping the Digital Future with Service Partners" was held in Beijing. The summit was attended by co-president Huang Zhihui and other leaders of New H3C, as well as over 200 partners. At the summit, we reviewed the achievements made by New H3C in technical services in 2018, looked into its digital service strategy in 2019, and presented awards to 14 outstanding partners. On behalf of the partners, Hebei Zhexin Network Technology Co., Ltd., Neusoft Corporation, and Shaanxi Beijia Information Technology Co., Ltd. shared their best practices in cooperation with New H3C on service products and solutions.
Huang Zhihui, co-president of New H3C, delivered a wonderful speech at the summit. He introduced how New H3C has supported Chinese users with advanced digital technology and services along with the proceeding of reform and opening up, and established its leading position in the field of technical services.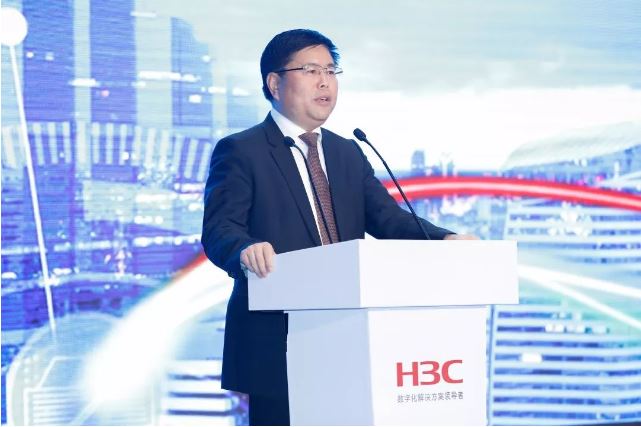 Huang Zhihui, co-president of New H3C, delivers a speech
Ding Zhonghua, vice president of New H3C, delivered a keynote speech titled "Digital Service Strategy and Practice of New H3C", which presented a broader perspective of technical services for attendees and highlighted the importance of technical services in digitization. Ms. Rachel Liu of IDC China's Enterprise Research Group was invited to the summit to share her understanding of the technical service market and elaborate the development trend behind industry transformation.
Digital transformation has enabled accelerated upgrading of O&M platforms and innovative development of service modes. New H3C is committed to, together with its partners, building a converged smart O&M ecology that covers the four major areas of value resale, joint delivery, joint solution, and joint operation. Witnessed by partners together, the Joint O&M Cloud was officially released.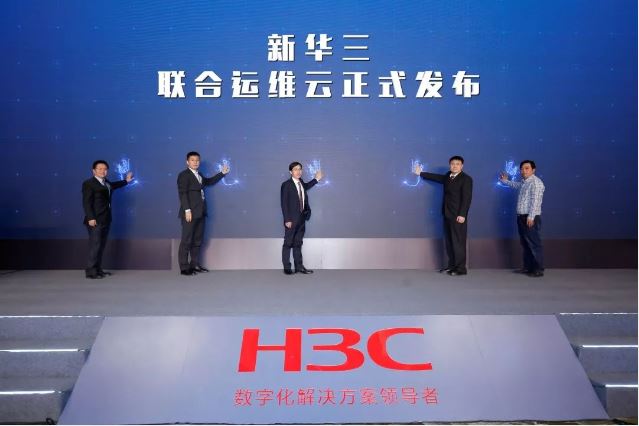 New H3C Joint O&M Cloud is officially released
The year 2019 is significant for New H3C to deliver technical services. Five product lines under the Technical Service Department for consultation, testing, integrated O&M, data center and basic services will be reinstalled and launched. At the summit, representatives of the production lines made wonderful speeches, delivering the core concept of "providing full-life cycle services in the borderless ecosystem" comprehensively and in depth.
In the period of opportunities of digital transformation, New H3C has "increased dimensions" of innovative development strategy through IT service clusters, carried out in-depth research on customer demands and market competition pattern, and constructed strong technical service clusters by integrating five important dimensions of technical services and working together with service ecosystem partners and other forces, thus providing excellent digital transformation services for and sharing the prosperous digital economy with industry customers.