" New H3C Group (New H3C) held the 2019 New Storage Product Launch Event themed on 'Greet New Year with Three' at the beginning of 2019."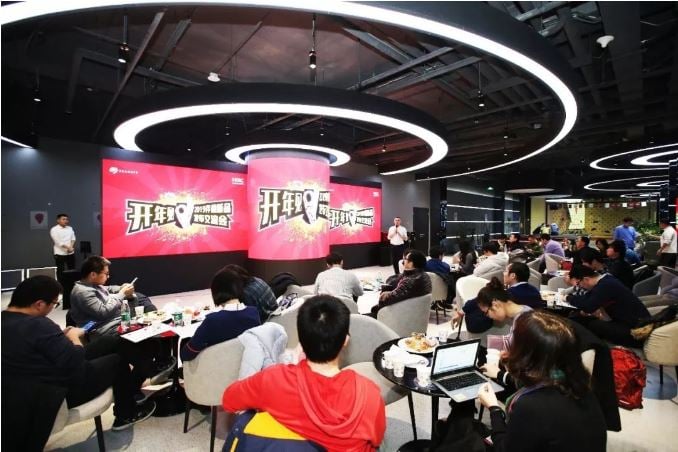 As the theme implied, New H3C released three major products: H3C UniStor X10000, HPE 3PAR Series, and HPE StoreOnce.
At the opening of the launch event, Zhang Ying, director of New H3C's storage products, shared a series of impressive achievements made by New H3C in terms of storage products in 2018: According to IDC market report, New H3C had the largest share in China's SDS market in the first three quarters of 2018; it had the largest share in China's optical fiber network storage and all-flash storage markets in the first quarter of 2018, with the largest proportion of all-flash storage among all vendors, reflecting how all-flash storage products have been valued by New H3C.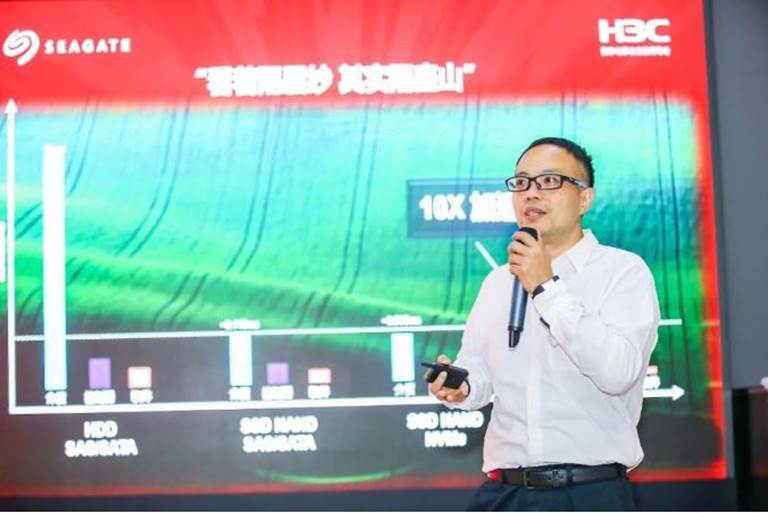 As for product upgrading, the issue of the industry's concern, Zhang Ying said that in view of the new challenges and new demands that users face in the digital process, New H3C has substantially upgraded all its product lines, enabling users to prepare for the digital future with upgraded performance and smart O&M.
Take the H3C UniStor X10000 for example. Based on the latest generation of Intel Xeon CPU, the upgraded X10000 G3 hardware platform supports more NVMe hard drives and more large-bandwidth networks.
As a true software-defined product with converged architecture, X10000 is well adapted to all sorts of user applications because it features hardware/software integrated customization, coupled with the relevant front-end interfaces and features. Moreover, X10000 has evolved from a simple distributed mass storage device to a full-featured mass storage device that integrates Network Attached Storage (NAS), Storage Area Network (SAN) and object-based storage. Overall performance upgrades are accompanied by more powerful functions.
The HPE 3PAR series, which has been highly thought of by New H3C, fully integrates the NVMe protocol, flash media and Storage Class Memory (SCM). The upgrade is realized in two aspects: First, 3PAR has fully integrated the functions and features of InfoSight; second, the joining of InfoSight has enabled 3PAR to create some new functions, for example, users may analyze and evaluate performance more easily and directly, and gain a deeper insight into the performance of the entire storage.
In addition to the two storage-centered products, there is another product that centers on "backup", that is, HPE StoreOnce, which was initially released 10 years ago. This time, New H3C released the forth-generation of StoreOnce, which is specially optimized in terms of O&M. It provides a deduplication ratio of 1:20 regarding data growth control, resulting in a 20-fold increase in storage efficiency. In terms of performance enhancement, its overall backup speed has been tripled compared with traditional products.
To sum up, all of the three storage products have incorporated InfoSight, a smart system, which enables the evolution of New H3C's storage systems into the mode of smart active operation featuring self-learning.
As Zhang Ying emphasized on the site, "New H3C has been exploring the application of new technologies and user experience of software and hardware products in actual scenarios in terms of storage, which is proved by the full-line upgrade of storage products this time. For users, New H3C's new storage products, while seeking ungraded functions and higher performance, feature significant improvement in automatic deployment and O&M, which enables enterprises to put more energy into IT innovation and focus on the value of data itself. "