H3C Helps Improve CMHK's Operational Efficiency by Over 30% by Connecting 44 Branches
25-09-2018
Facing the challenges present in building an IT system for its 44 branches in Hong Kong, a financial center, in the digital transformation era, China Mobile Hong Kong (CMHK) chose H3C to reconstruct their network infrastructure to ensure smooth operations of the 44 branches, enhancing their operational efficiency by 30% – 40%.
CMHK, incepted in 1997, was the first mobile network operator to launch PCS services in Hong Kong. With the innovations in communication technology, CMHK has been able to offer 4G LTE and many other communications services backed by its 44 branches distributed across Hong Kong Island. However, the scattered branches in large quantities have also presented CMHK with a series of difficulties in operations and management. Therefore, CMHK chose to cooperate with H3C to improve its network performance by deploying and applying an innovative network platform to facilitate the steady expansion of services.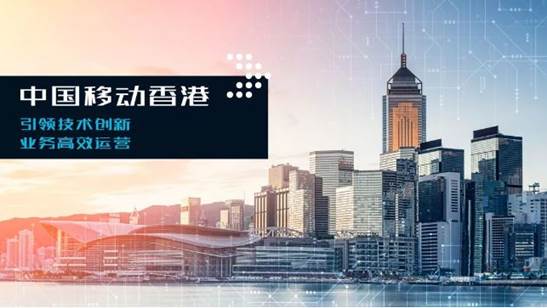 As early as several years ago, CMHK had already begun building enterprise networks. While supporting the company further expanding, the existing equipment invested in previous years had existed as a bottleneck to performance enhancement. In certain areas where copper cables were used to transmit data, the transmission rate could be as low as 2Mbps. Low bandwidth would doubtlessly lower operational efficiency, affect CCTV and remote support services, and hold back the entire company's operations.
According to CMHK's actual service demands, the H3C team came up with a tailored, innovative network architecture solution that met all their standards and requirements in less than three months, based on their in-depth understanding of the service and technical problems of CMHK. With outstanding scalability, and simple deployment, operation, and maintenance, H3C has enabled CMHK to incorporate an efficient network into enterprise management and operations rapidly.
Tailor-made Solution Ensuring Efficient, Reliable, and Stable Operations
By using an IPSE VPN to build 4G redundant networks in each branch, H3C has helped the CMHK branches realize load balancing of internal traffic and network traffic, making high-speed data connections as fast as 100Mbps and available in all localities. Meanwhile, network outages have been minimized, ensuring more efficient, safer services. In addition, the new solution has enabled customers to enjoy Wi-Fi services, creating an excellent network service experience. It has also offered possibilities to cooperate in AirPrint, CCTV, and many other fields in the future. Guan Chengzu, assistant Manager of CMHK Assistant Systems, spoke highly of this cooperation, "The H3C team is very constructive and full of a spirit of exploration, and can always customize effective solutions at reasonable costs."
As a leading provider of digital solution, H3C will tap into its experience in technical innovation and its industrial practices, and power CMHK and other clients to discover more about data value, reshape corporate management models, and accelerate digital transformation.