Storing Data for the Future—H3C 2018 Storage Aiming at Flash Memory, Mass Storage, AI, and Superfusion
13-06-2018
Based on the deep understanding of digital transformation of enterprises and new normal of storage development, in the year 2018, New H3C Group of Tsinghua Unigroup has set its strategic positioning of storage, with four core aspects including flash memory, mass storage, AI, and superfusion. When it comes to the most needed supporting technologies of enterprises in their digital transformation, H3C not only provides relevant products, but also helps users to identify the best approach to realize transformation with technologies and solutions.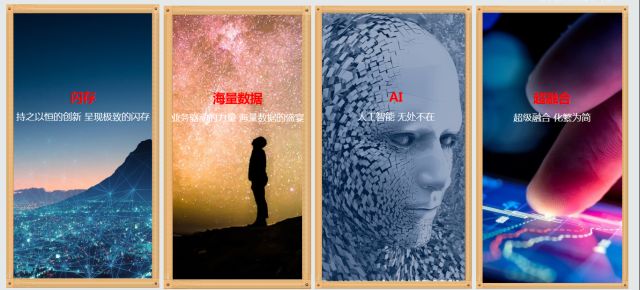 Flash Memory
In recent years, flash memory has gained strong momentum and emerged as the best choice for enterprises in storage field. H3C knows well how enterprises expect flash memory products of high performance and high reliability. Therefore, it has produced different products in multiple product lines so as to cater to the different needs of different enterprises.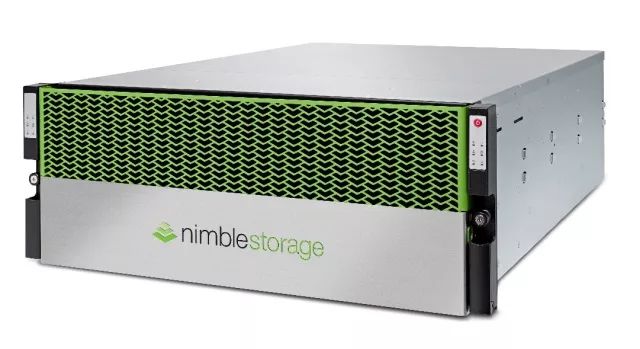 H3C's Nimble Storage
At the beginning of 2018, H3C released Nimble series of flash memory array, which can fully satisfy the needs of enterprises of all sizes and types for flash memory products. With comprehensive flash memory optimization and new generation of controller technology, Nimble is capable of providing the best performance, so as to meet the fast-changing needs of enterprise application in scale and structure.
As for various problems enterprises face in storage, Nimble provides intelligent active management platform, namely InfoSight. InfoSight uses the application experience of global users to optimize the local use strategy of users, and offers active early warning for possible problems users face in storage, making the general reliability of Nimble reach a staggering 99.9999% (based on the use of global actual users) and realizing an average annual downtime less than 25 seconds.
On one hand, H3C targets at middle market and aims at cost-effective Nimble series of flash memory array. On the other hand, H3C also works to serve high-end application, and seeks to produce 3PAR flash memory array with the best possible performance and reliability. Therefore, in 2017, H3C made major efforts to upgrade its products, and rolled out 3PAR 9450 all flash array and 3PAR 20000 series. These products have been greatly enhanced in performance, ease of manageability, security, stability, and cost performance, and are of evident value for users to speed up business, simplify management, lower business risks, and optimize investment.
Quantitative Change
With the fast rise of big data and AI application and because of the multimedia feature of big data, enterprises have to gather much more data, and also have to store videos, audios, and pictures of greater volume. For enterprises, all these mean super large storage space.
H3C's UniStor X10000 is designed exactly to meet enterprises' needs for mass storage. The biggest feature of the product is horizontal expansion capability as many as 288 nodes. The storage capability of a user' single file system can be as much as 50PB. Such a product can be widely used in monitoring, broadcasting and TV, video websites, and medical image. Thanks to great optimization of the structuring of distributed system and the read and write of unstructured data, the read and write capability of H3C's UniStor X10000 array has also enhanced linearly with the expansion of the number of nodes.
Artificial Intelligence
Since the advent of computer, AI has become a dream of mankind. Powered by AI, a bit of wisdom, experience and immunity can be soon pooled and contributes to overall progress.
H3C's InfoSight active intelligent management platform embodies such a concept. InfoSight can gather the experience and problems of global users in using products, and conduct intelligent analysis in cloud. Then it can instantly share the experience of single user to other users worldwide. At the same time, the solution of any problem will endow the system immunity of this problem to global users.
Superfusion
It is important to have high performance and to change quickly, and to adopt to the needs of the data-featured era. That means that the structure of storage system has to be realized in a brand new way. As such, software-defined storage is an ideal means to meet such a demand. Among which, software-defined advanced version of "storage superfusion" is exactly one of the three core objectives of H3C storage.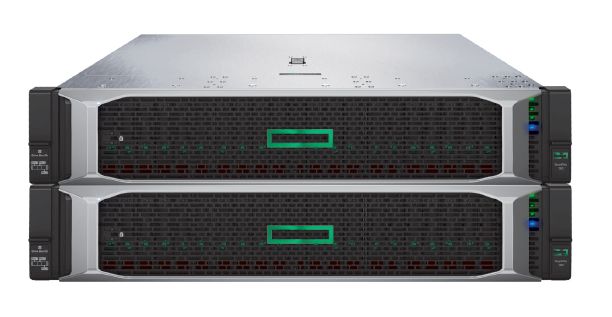 H3C's Nimble Storage
The recently released Nimble Storage is a software-defined product targeting at virtual backup and automatic recovery in virtualized environment, and can realize the combination of storage and computing in function and management. Meanwhile, SimpliVity uses new generation FPGA to improve its core capability, thus enhancing the software-defined and hardware capabilities at the greatest extent while maintaining wholeness and unity. In practical application, SimpliVity can complete the backup and recovery of virtual machine with large capability in seconds. More importantly, with powerful functional integration, it can also enable users to realize the strategy formulation and layout of local and unlocal disaster recovery, and even global disaster recovery.
Of course, thanks to the inclusion of FPGA, which features powerful computing capability, SimpliVity can greatly enhance the performance of various storage functions. More importantly, it can realize the highest possible data efficiency while ensuring zero loss of performance. Normally, the volume ratio of backup and original file can be as high as more than 1:40. With SimpliVity, the software-defined storage of H3C meets users' demands for "unity, agility, efficiency, and simplicity."
H3C Leads the New Normal of Storage while Focusing in Application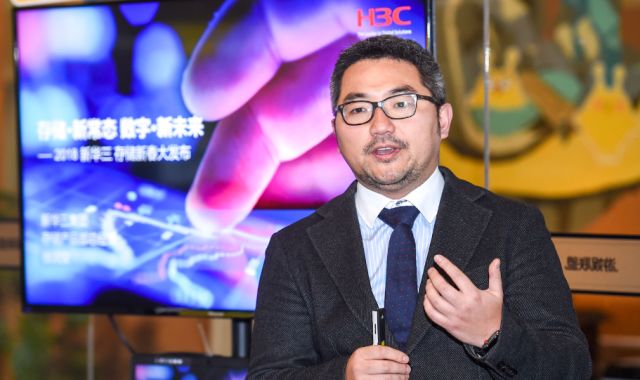 Xu Runan, General Manager of Storage Products Department of H3C
Xu Runan, General Manager of Storage Products Department of H3C, said that the new normal of storage advocated by H3C is based on various needs of enterprises in the process of digital transformation, and follows an enterprise application-oriented approach. As the priorities of H3C's future storage products, flash memory, mass storage, AI, and software definition aim to enable enterprises to gain the various capabilities needed in the era of digital transformation.