Practicing the "Comradeship" with Pakistan, H3C Assists in the Informatization Construction of Gwadar Port
13-06-2018
Chinese people tend to refer to the Pakistani as "good friends, good neighbors, good companions and good buddies", as Pakistani people describe the Sino-Pakistani friendship as "higher than mountains, deeper than the sea and sweeter than honey". The Sino-Pakistani economic corridor is an important part in the joint development of China and Pakistan, and will be the center of the "1+4" cooperation layout, where Gwadar Port, energy sources, infrastructure development and industrial cooperation all play key roles.
Gwadar Port, a deep-water port, is located at the south of Gwadar city on the southwestern coast of Balochistan, Pakistan, and the Chinese government provided financial and technical support to the port construction at the request of the then President Musharraf. On November 13th, 2016, the Chinese-funded Pakistani Gwadar Port welcomed its official open-up, succeeding as a model and pioneer project of the economic corridor in the "Belt and Road" Initiative, as well as indicating the bright future of Pakistani economic development.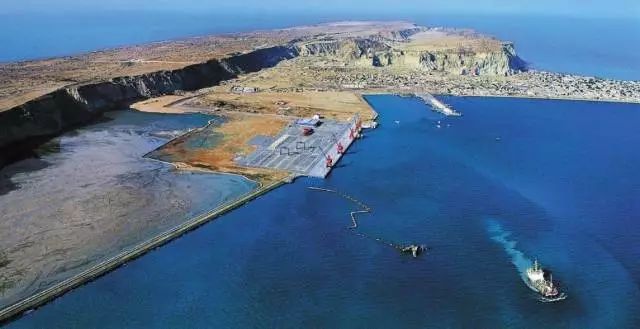 The "Belt and Road" working group at H3C, subsidiary of Tsinghua Unigroup, has brought great news, that the close cooperation between H3C, China Communications Construction (general contractor of Gwadar Port) and Potevio Group (contractor of light-current engineering of the port) has provided a complete set of park network solutions for the start-up area project of Gwadar Port Free Zone. The park network includes monitor carrier network, light-current control network and office network, and products include H3C core switches, access switches, WLAN, firewall and routers. The project applies the advanced AD Campus solutions to both meet current demands and to operate flexible management and convenient expansion, providing a solid informatization ground for the second-phase construction of the port, the second-phase project of the free port and the constant operation of the Sino-Pakistani economic corridor.
As it is said by Huang Zhihui, Senior Vice-President and President of the International Business Department of H3C, that: "H3C has strong technological accumulation in the IT realm, as well as globally leading products and solutions, and serving the Belt and Road Initiative remains one of the H3C international core businesses. H3C has initially established the serving ability for the Belt and Road Initiative with many partners, and we are willing to cooperate with more partners in the future to join hands to realize the rapid development of the Belt and Road business."