The Experience of the Triple-Speed: H3C Issued the First 802.11ax AP of its Kind
13-06-2018
On August 8, New H3C Group (H3C) under Unisplendour Corporation Limited official issued the wireless AP WA6528 of 802.11ax. The AP based on the new 802.11ax standard can increase the transmission rate of the wireless network by at least three times, and entirely solve the problem of network congestion and interference, constructing a high-speed information channel on the Internet and leading the global trend again.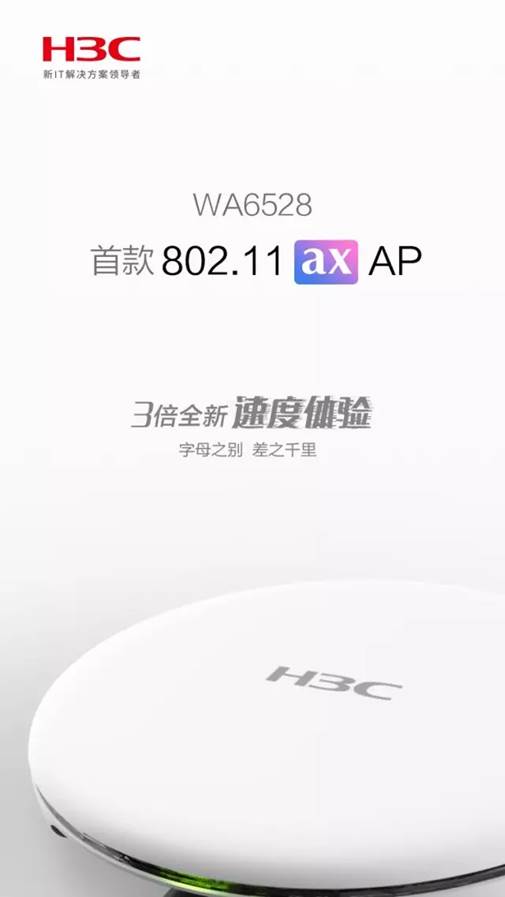 How fast could 802.11ax be?
Compared with 256QAM (Quadrature Amplitude Modulation) supported by 802.11ac, 802.11ax involved 1024QAM of higher level and increased the AP speed rate to 9.6Gbps. Though the effective transmission rate is just 60%, it can also reach nearly 6Gbps, making it available to download high-definition films within several minutes.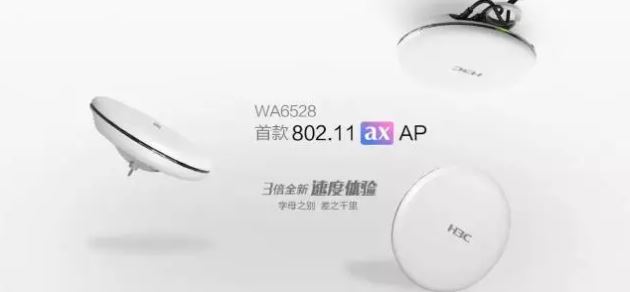 802.11Ax performs well in high-density scenes
For the network congestion which may drive you mad, MU-MIMO (Multi-User Multi-Input Multi-Output) may provide a good solution. In the current 802.11ac standard, MU-MIMO plays the role of "optional equipment", but it is possible for it to be the necessary in the era of 802.11ax, which will broadly improve wireless network congestion.
What's more, 802.11ax also added OFDMA (Orthogonal Frequency Division Multiple Access), which can enable many users to receive and send messages at the same time, reduce delay, improve network efficiency, and even performs well in high-density scenes.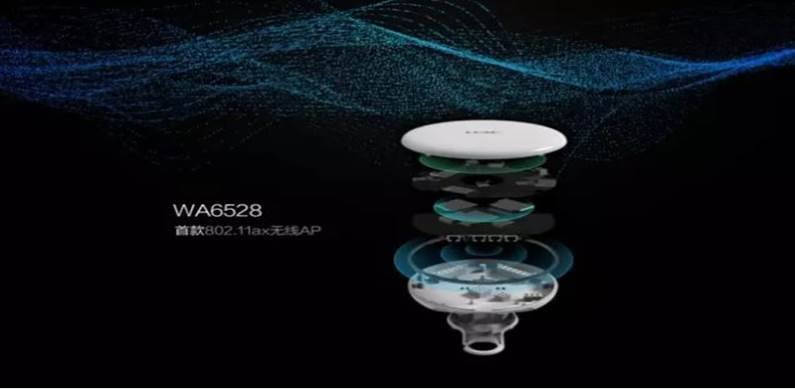 Ease interference and provide quality service
To deal with the problem of wireless network interference, H3C made use of the space-multiplex technique to identify basic service levels of WLAN and maintain the gate limits of the message receiving and sending. In doing this, the transmission of message will never suffer from same frequency interference, and instead, it manages to reduce the disturbing influence of the actual network.
802.11ax wireless AP also introduced the energy-saving mechanism of Target Wake Time (TWT). And with the assistance of H3C's related technique, the terminal power consumption is reduced, making it more environment-friendly. As the leap-type-improved version of 802.11ac, the first 802.11ax AP WA6528 of its kind issued by H3C enjoys upgraded information transmission performance, bringing an "orderly" channel by making the wireless network more efficient, smooth and unimpeded. As the leading new IT solution provider across the world, H3C will be driven by applications and lead technology innovation to realize the "scenario-based" future with the Internet of everything.