Table of Contents
Related Documents
The iMC MPLS VPN Manager, hereinafter referred to as MVM, is designed by H3C for MPLS VPN network management. It can be used in MPLS VPN networks of various sizes to provide MPLS VPN network management functions, including service discovery, topology display, status monitoring, connectivity audit, performance management, and service deployment.
This video series illustrates how the primary MVM functions work and how to configure these functions in the typical networking modes of Full-Mesh and Hub-Spoke, helping you manage your MPLS VPN network faster and better.
Figure 1-1 Full-Mesh networking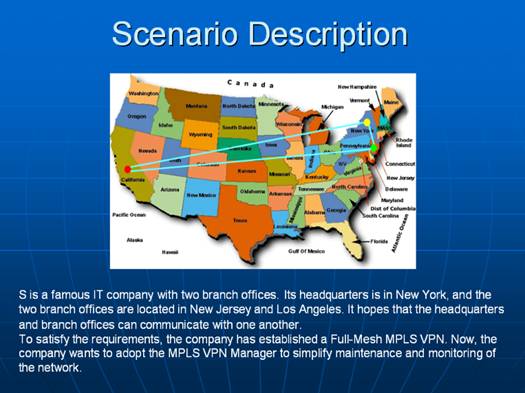 Figure 1-2 Hub-Spoke networking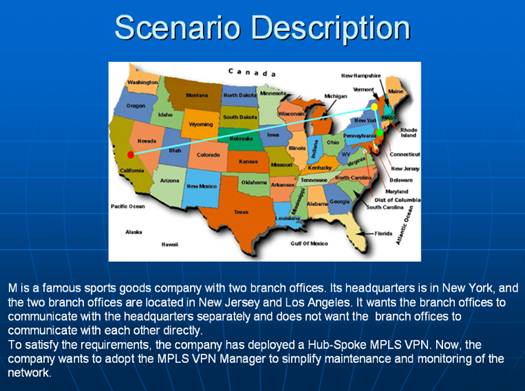 Note:
1) This video was recorded based on the version of iMC PLAT 3.20-R2602 and iMC MVM 3.20-E5201. Web interfaces of different versions may vary.
2) To view the video, click the download link.
Copyright © 2010 Hangzhou H3C Technologies Co., Ltd. All rights reserved.
No part of this manual may be reproduced or transmitted in any form or by any means without prior written consent of Hangzhou H3C Technologies Co., Ltd.
The information in this document is subject to change without notice.