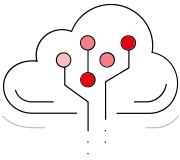 Overview

H3C is committed to becoming the best private cloud and hybrid cloud solution provider. As a leader in cloud technology, a practitioner in cloud applications, an enabler in cloud operation and a builder in cloud ecosystem, H3C promotes reforms and innovations of various enterprises, realizes the transformation and upgrading in digital era, helps the construction of smart cities across various places to improve people's livelihood.

H3C has grabbed the biggest market share of in China' market of cloud management platform, hyper-converged architecture, government cloud as well as domestic virtualization by integrating cloud, network, data and security. Our 5,000 customers cover governmental agencies, financial institutions, media, power utility and education, applying 12 ministerial government clouds, 18 provincial government clouds, and more than 200 municipal/county level government clouds. In 2018, H3C has built 7 enterprise clouds for large state-owned enterprises (SOEs), 15 university cloud platforms for top universities in China, 10 converged media clouds, and 14 provincial power clouds. Moreover, H3C is also a key advocator and implementer of China's national standards. It has established deep strategic cooperation with a number of partners in the new IT ecosystem to work out hybrid cloud, security cloud and disaster recovery cloud solutions.

In the future, H3C will focus on industry cloud and city cloud, provides full stack services in a full industry chain ecosystem for hundreds of cities and industries. H3C will spare no effort to remain on the top 3 list despite fierce completion among cloud computing giants.