Table of Contents
Related Documents
iMC Network Traffic Analyzer (NTA) provides a simple, efficient traffic analyzing tool applicable to networks with ever-increasing network devices and more complex applications. You can use NTA to know the running status of the network, such as: which services are running in the network, which data streams affect the network operation, how the network resources are deployed, and which users need control. Thus, you can manage the network efficiently, and optimize the network.
This video introduces the operation procedure, configuration method, and report viewing method for the interface/probe/VPN traffic analysis tasks in the corresponding application scenario. Upon completion of the video, you will be able to configure the typical applications of iMC NTA.
Figure 1-1 Interface traffic analysis scenario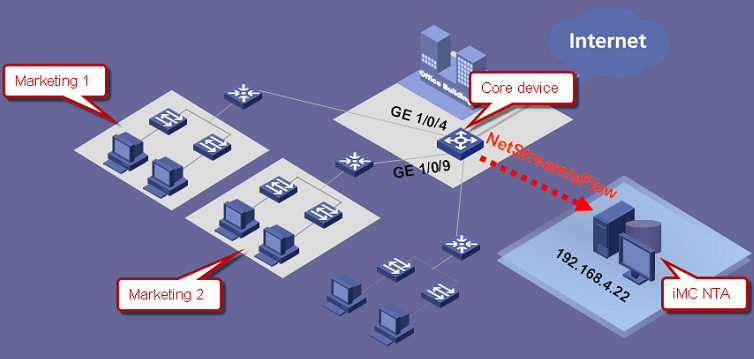 Figure 1-2 Probe traffic analysis scenario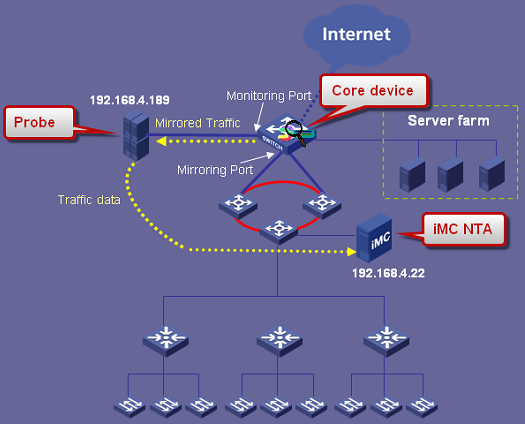 Figure 1-3 VPN traffic analysis scenario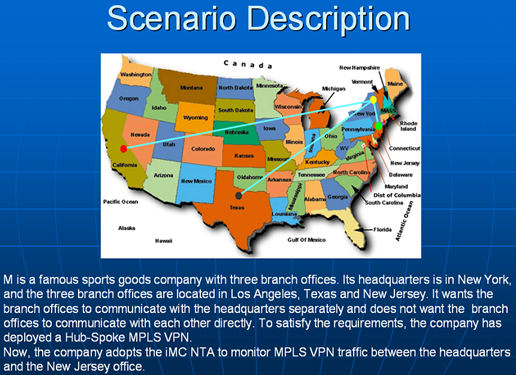 Note:
1) This video was recorded based on the version of iMC PLAT 3.20-R2602 and iMC NTA 3.20-E0601. Web interfaces of different versions may vary.
2) To view the video, click the download link.
Copyright © 2010 Hangzhou H3C Technologies Co., Ltd. All rights reserved.
No part of this manual may be reproduced or transmitted in any form or by any means without prior written consent of Hangzhou H3C Technologies Co., Ltd.
The information in this document is subject to change without notice.