Table of Contents
Related Documents
Developed based on the iMC platform, the Guest Access Manager (GAM) integrates functions such as GAM operator management and operation right assignment, operator login control, operator account creation and management, and operator log auditing. GAM allows non-technical personnel (such as gatekeepers) to create temporary network access accounts for guests.
This video includes two parts. The iMC GAM Quick Start part shows how to use the GAM in a wireless network and in a wired network.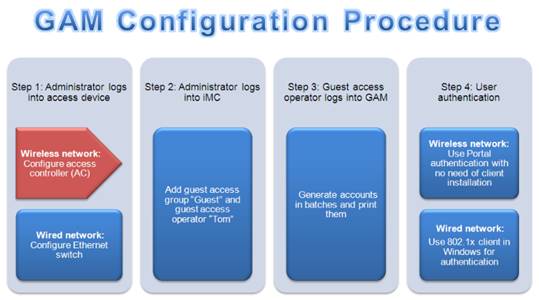 The iMC GAM Other Configurations part shows two functions: view/export guest access logs and configure guest access parameter.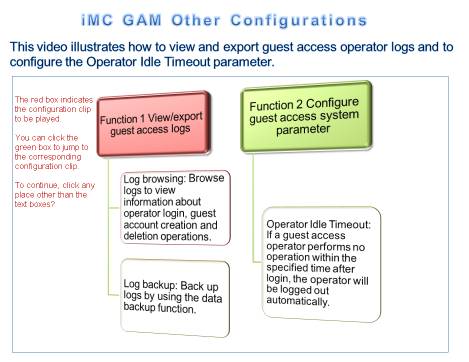 Note:
1) This video was recorded based on the version of iMC PLAT 3.20-R2606. Web interfaces of different versions may vary.
2) To view the video, click the download link.
Copyright © 2010 Hangzhou H3C Technologies Co., Ltd. All rights reserved.
No part of this manual may be reproduced or transmitted in any form or by any means without prior written consent of Hangzhou H3C Technologies Co., Ltd.
The information in this document is subject to change without notice.