Guests from the Countries along the "Belt and Road" Visit H3C this Autumn
13-06-2018
As the 9th meeting of BRICs leaders was held in this golden season, H3C of Tsinghua Unigroup invited around 50 government leaders, hi-tech experts and scholars, and enterprise executives of more than 20 countries along the "Belt and Road" to attend the theme activity of H3C "Innovative Technologies Change China and 'Belt and Road' Connects the World".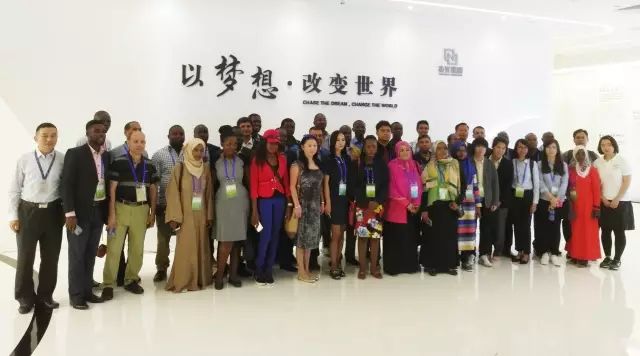 First, guests visited the Science and Technology Industry Experience Center of Tsinghua Unigroup. As a hi-tech enterprise with Tsinghua University as a shareholder, Tsinghua Unigroup is committed to "Self-Discipline and Social Commitment", the school motto of Tsinghua University. Thanks to more than 20 years of rapid development, it has secured enormous achievements. The Science and Technology Industry Experience Center of Tsinghua Unigroup showcases the strategic planning of Tsinghua Unigroup, as well as the innovative offerings of H3C under the new IT strategy "Big Data, Connect+, Big Security and Cloud Computing". The guests recognized Tsinghua Unigroup's development concept of securing roots in China and going global, as well as its corporate strategy of building an IT ecosystem featuring "From Chip to Cloud" with "independent innovation + international cooperation".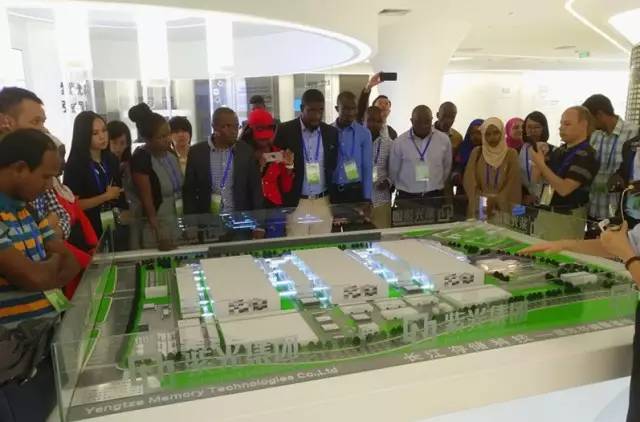 At the Beijing headquarters of H3C, the "Belt and Road" working team of H3C introduced to guests the full range of products, solutions and the latest technologies of H3C, with "Q&A" section adding more excitement to the scene.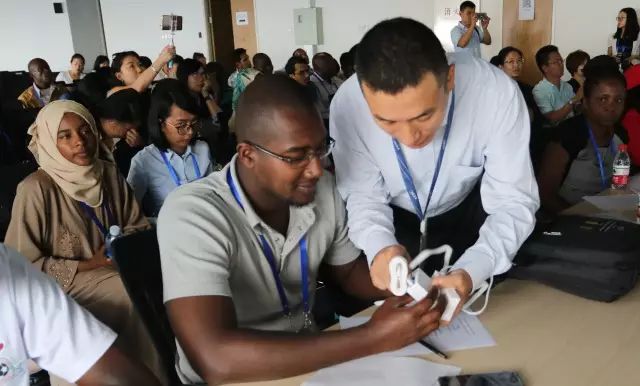 These guests spoke highly of the visit, and said that they would work to build platform to facilitate the cooperation with Chinese hi-tech enterprises, so as to push for further international cooperation.
Zhang Xiaodong, President of Zhongguancun "Belt and Road" Industrial Promotion Association (hereinafter referred to as "the Association"), said that Chinese enterprises are facing a favorable opportunity for expanding global presence and for integrating development strategy with those of countries along the "Belt and Road". And that the Association has all along devoted itself to promoting Chinese enterprises in going global. Since H3C, the top IT player rated by www.zqcn.com.cn in terms of market composite index, holds huge potential in establishing overseas presence, the Association intends to renew its cooperation with H3C so as to contribute to the IT industry of countries along the "Belt and Road".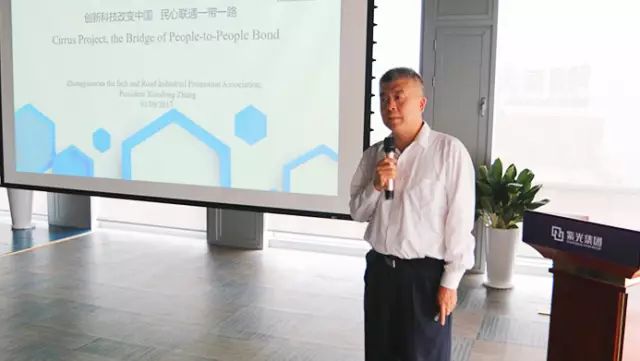 As a tech company with global outlook, H3C will tap into its strength in technologies, talents and other aspects, and go all out to support the "Belt and Road" Initiative, and contribute its due share to the information construction of countries along the "Belt and Road". In recent years, H3C has extended strong support to the data center of AIIB, the national security command and control system of Ecuador (ECU911), the nickel mine of Tagaung Taung, Myanmar, and other projects, thus facilitating the application of new generation of IT technologies along the "Belt and Road".
Down the road, H3C will sustain its strategic cooperation with partners by harnessing cutting-edge IT technologies, so as to bring advanced Chinese IT technologies and products to other parts of the world and ignite the light of science and technology in countries along the "Belt and Road".